Upcoming SNL Hosts: All The Hosts And Musical Guests For Season 46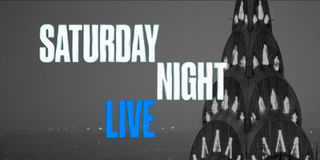 One of scripted television's longest-running institutions, Saturday Night Live, is headed back into production and returning to the studio after its unexpected time airing with pre-taped skits from cast members' homes at the end of last season. While fans certainly admired the desire of the cast and crew to keep the good ship SNL afloat as much as possible under some trying circumstances, you can bet that viewers will be looking to see the legendary skitcom return to something much more like normal in Season 46. With new announcements on who will be hosting and performing as musical guests, it looks like all of our dreams will be coming true.
Every year brings an assorted number of wonders for those who love SNL. We tune in each week for the promise of laughs, fun surprises, wild satire, the occasional shocking (or shockingly funny) screw up and to see what kind of silliness the guest hosts (and possibly musical guests) will be roped into while trying to deliver the funniest possible show. This season will see Kenan Thompson head into his eighteenth season on the live show, further cementing his place as the longest-running cast member for SNL ever, but this promises to be a banner year for the series in other ways, as well.
This is, after all, an election year, and those behind Saturday Night Live are nothing if not truly gifted when it comes to both lampooning politicians and also casting said political figures for the show. We already know that (after sounding like he was totally done with putting in the effort) Alec Baldwin will return yet again to step into the presidential shoes of Donald Trump, a role that won him an Emmy in 2017, with former cast member Maya Rudolph reprising her Emmy-winning part as Kamala Harris.
Word also came down recently that they'll be joined by Jim Carrey, who will take over the part of Democratic presidential nominee Joe Biden from another former cast member, Jason Sudeikis. Who knows, with the way these special guest appearances are going, we might be treated to Brad Pitt's Dr. Anthony Fauci again. By the way, Pitt's performance also got an Emmy nod this year, so if we see a lot more special guests coming in to play real life people, I wouldn't be surprised.
Meanwhile, we do have our first announcement of who will host and act as musical guest on the Season 46 premiere of SNL, and you really can't be mad at who was chosen. So, let's get to the list of who will be handling hosting and musical duties this year! Be sure to bookmark this list, because it'll be updated when new info becomes available!
May 22 - Anya Taylor-Joy With Musical Guest Lil Nas X
Saturday Night Live will wrap Season 46 with another pair of newbies hitting the 30 Rock stage. The Queen's Gambit star and recent Golden Globe winner Anya Taylor-Joy will host, while rapper Lil Nas X will perform.
Past Episodes
October 3 - Chris Rock With Musical Guest Megan Thee Stallion
Hot! Hot! Hot! Chris Rock, of course, is another former cast member, having hit the SNL stage weekly from 1990 to 1993. The actor / comedian / talk show host has been back to lead the festivities at his old stomping grounds twice before, and is funny to his bones, so you know he'll bring his best on opening night. Rapper Megan Thee Stallion is coming off of several hits, including this summer's naughty scorcher "WAP," with Cardi B, and this will be her first time on SNL.
October 10 - Bill Burr With Musical Guest Jack White
Comedian and actor Bill Burr will make his SNL debut on October 10. The Monday Morning Podcast host was most recently seen in The King of Staten Island with Pete Davidson, and The Mandalorian, and his animated family sitcom, F is for Family, will be back for a fifth and final season on Netflix. After a bit of a shakeup, Jack White will step in to act as musical guest on the episode, marking his fourth time rocking the halls of 30 Rock.
October 17 - Issa Rae With Musical Guest Justin Bieber
The star, executive producer, and creator of the HBO hit comedy Insecure, Issa Rae, will mark her SNL hosting debut on October 17. Joining Rae on the show will be Justin Bieber, who will appear as musical guest for the fourth time.
October 24 - Adele With Musical Guest H.E.R.
Music superstar Adele makes her hosting debut on Saturday Night Live with the October 24, episode, after previously acting as musical guest way back in October 2008, and again in November 2015. Ten-time Grammy Award nominee H.E.R. (who won two of the awards in 2019) will make her debut as musical guest on the same night.
October 31 - John Mulaney With Musical Guest The Strokes
Comedian and former SNL writer John Mulaney will hit the stage to host for the fourth time on October 31. Rockers The Strokes will also perform for the fourth time.
November 7 - Dave Chappelle With Musical Guest Foo Fighters
Dave Chappelle returns for his second hosting gig, having previously hit the stage right after the 2016 presidential election. The Foo Fighters will perform as musical guests, for what will be the band's eighth time appearing.
November 14 through 28 - No New SNL Episodes
December 5 - Jason Bateman With Musical Guest Morgan Wallen
Ozark and The Outsider star Jason Bateman will return to host when the show comes back from a three-week break on December 5. This will be Bateman's second time in the job; he last hosted in February 2005. Country music star Morgan Wallen is scheduled as musical guest, after being booted off of the second episode this season when producers found out he hadn't been following their new production guidelines.
December 12 - Timothée Chalamet With Musical Guest Bruce Springsteen and the E Street Band
Dune's Timothée Chalamet is coming to host SNL for his first time on December 12, while Bruce Springsteen and the E Street Band will be along for their third performance.
December 19 - Kristen Wiig With Musical Guest Dua Lipa
Former cast member Kristen Wiig returns for her fourth hosting gig on December 19, with her starring role as Cheetah in Wonder Woman 1984 heading to HBO Max (and theaters) on Christmas Day. Meanwhile, pop superstar Dua Lipa will hit SNL for the second time.
January 30 - John Krasinski With Musical Guest Machine Gun Kelly
Everyone's favorite prankster from The Office (and star of Jack Ryan and A Quiet Place), John Krasinski, will host when the series returns for the first episode of the new year. Singer/rapper/actor Machine Gun Kelly will appear as musical guest for the first time.
February 6 - Dan Levy With Musical Guest Phoebe Bridgers
Schitt's Creek co-creator/actor Dan Levy will host SNL for the first time on February 6. Rock/indie folk singer Phoebe Bridgers appears as musical guest.
February 13 - Regina King With Musical Guest Nathaniel Rateliff
Oscar, Golden Globe, and four-time Emmy Award winner Regina King will step on the 30 Rock stage for the first time on February 13. Folk and R&B artist Nathaniel Rateliff will perform.
February 20 - Regé-Jean Page With Musical Guest Bad Bunny
Breakout Bridgerton star Regé-Jean Page hosts SNL for the first time, and will appear alongside musical guest, rapper, Bad Bunny.
February 27 - Nick Jonas With Musical Guest Nick Jonas
That's right, the actor/singer, known for films like Jumanji: The Next Level and Midway, hosts the last episode of February, and will also appear as musical guest.
March 27 - Maya Rudolph With Musical Guest Jack Harlow
Former SNL cast member Maya Rudolph returns to her old stomping grounds to host for the second time on March 27. Rapper Jack Harlow will hit the stage as musical guest.
April 3 - Daniel Kaluuya With Musical Guest St. Vincent
Two-time Oscar nominee (most recently for Judas and the Black Messiah) Daniel Kaluuya will host SNL for the first time on April 3. Rock/pop performer St. Vincent will act as musical guest.
April 10 - Carey Mulligan With Musical Guest Kid Cudi
Another two-time Oscar nominee (this time for Promising Young Woman), Carey Mulligan, will also step up to host for the first time in April. Rapper Kid Cudi will appear as musical guest.
May 8 - Elon Musk With Musical Guest Miley Cyrus
Tesla CEO Elon Musk will make his debut as SNL guest host for the first episode of May, as the series begins to wind down Season 46. Musk proved to be a rather controversial choice, so we'll see how his inaugural hosting gig goes. He'll be joined by musical guest Miley Cyrus, who's making her fifth appearance as either musical guest or host.
May 15 - Keegan-Michael Key With Musical Guest Olivia Rodrigo
Emmy winner and all around funny guy Keegan-Michael Key will mark his first time hosting SNL on May 15. Meanwhile, another newcomer, singer/actress Olivia Rodrigo will act as musical guest for the first time.
Again, be sure to bookmark this list so you can stay up to date on all of SNL's latest hosts and musical guests in Season 46!
Your Daily Blend of Entertainment News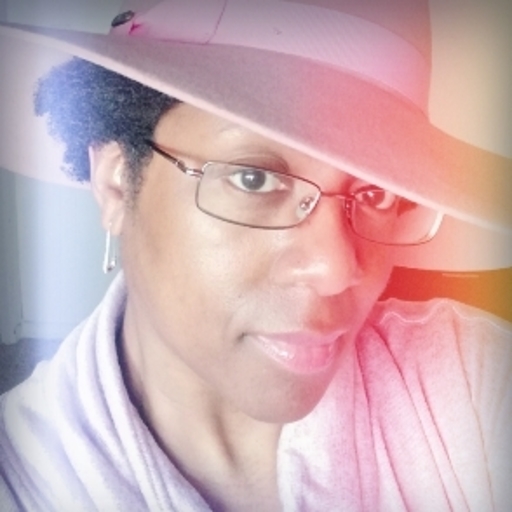 Yennefer's apprentice, Gilmore Girl; will Vulcan nerve pinch pretty much anyone if prompted with cheese...Yes, even Jamie Fraser.