Eddie Izzard Responds To J.K. Rowling's Controversial Comments About Transgender Women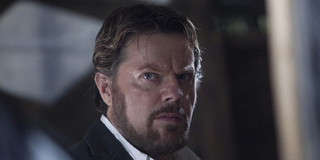 Earlier this year J.K. Rowling came under fire for making comments on Twitter that were deemed transphobic. This came as a shock to millions of fans, as Rowling had been seen for a long time as a champion for social justice and her famous Harry Potter series has been a safe haven for people in all of their individual differences. Eddie Izzard, a British comedian and actress, has spoken out about J.K. Rowling saying she does not believe the world famous writer to be a transphobe.
J.K. Rowling's comments are believed to be particularly harmful to the trans community because Rowling's creation the Harry Potter is one that a generation has grown with and found solace in. Fans have responded by separating Rowling from Harry Potter, but the distinction is one that some may not feel is quite necessary. In an interview with Telegraph, Eddie Izzard seems to play devil's advocate and gives Rowling the benefit of the doubt. In her own words:
Eddie Izzard refers to J.K. Rowling's blog where she has updated recently with an explanation of why she said what she said, doubling down on past transphobic statements. However, Izzard is referring to Rowling's very strong championing for cis women. Rowling has come to the aid and support of cis women time and time again, and she is an author who has created a number of strong and well-rounded central characters who are women. This has only become problematic when Rowling seemingly excluded trans women in her championing, having made comments that allude to trans women not being women.
Eddie Izzard's comment is one that may make sense to some. She does not come to Rowling's defense as much as she attempts to act as a sort of bridge. Naturally, cis women and trans people should be two forces that come together to build each other up. They are two groups that have been marginalized in one way or another. Izzard seems to be simply saying she doesn't like the idea of the two groups being pinned against each other instead of supporting one another.
Much in line with the Harry Potter world, though, J.K. Rowling's opinions seem to be in the minority of people associated with the universe. Others have spoken out in response to the author's words, including Daniel Radcliffe, who plays Harry Potter himself, and Eddie Redmayne, who plays the lead in the spinoff movies Fantastic Beasts and Where to Find Them and has actually played a trans person on screen. Eddie Izzard actually has ties to the Harry Potter world, in voicing Voldemort in The Lego Batman Movie.
CinemaBlend will keep you updated on this story and other Harry Potter and Fantastic Beasts news. Be sure to check out our 2021 release list to plan your next movie experience.
Your Daily Blend of Entertainment News
Constantly thinking about books, coffee, and the existential dread I feel from Bo Burnham's Inside. While writing I'm also raising a chaotic toddler, who may or may not have picked up personality traits from watching one too many episodes of Trailer Park Boys.