Halloween Set Photo Shows Michael Myers Goofing Off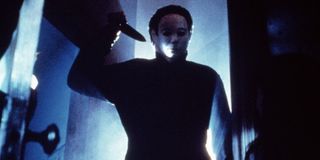 As far as fandoms go, it could be strongly argued that there is none as diverse and timeless as those who enjoy horror. The horror genre has gone through so many phases, all of which have their place in the fandom, and the franchises and OG scream queens that helped jump start the genre are still at large, even though it has been decades. One such scream queen (or more like scream princess, since at the time of her horror debut, she was only around 11) recently shared throwback pictures from the time Michael Myers took a break from hunting her in one of the Halloween movies and goofed off on set.
Danielle Harris, who played Michael Myers' niece and daughter of Laurie Strode in Halloween 4 and 5 back in the late '80s, shared behind-the-scenes pictures from her time on the set of the Halloween 5: The Revenge of Michael Myers to her Instagram. Two of the pictures show Harris' Jaime and Michael Myers taking turns killing each other with Michael's iconic knife. The pictures are clearly taken in between filming, as Jaime is in the white costume she wears in the film and covered in blood. The third and last picture Harris shared is a little more relaxed, and appears to be just a cast photo on set. It's very family photo-esque.
The last photo really shows how close the cast of Halloween 5 really was. Danielle Harris is shown with her arm around Don Shanks, who also appears to be holding Harris, creating a very father/daughter vibe between the two. This is amazingly contradictory to their roles in the films, considering it's Don Shanks under the Michael Myers mask chasing (can you call it chasing when he basically walks everywhere?) Harris throughout the film.
Although she's probably most well known for being the adorable, albeit creepy, daughter of Laurie Strode, Danielle Harris has a ton of film and TV credits to her name. In true scream queen fashion, she has mainly stuck to the horror genre, playing in several different horror franchises and plenty of one-off horror films. She even played another role in Rob Zombie's second Halloween reboot film.
Interestingly enough though, when Danielle Harris veers off of the horror genre she's so comfortable in, she plays in some pretty iconic TV series. She had a recurring role in the sitcom Roseanne as a neighbor of the Connor family, and she voiced Debbie Thornberry in The Wild Thornberrys, reprising that role in multiple video games, movies and even on Adult Swim's Robot Chicken.
No matter what she does, though, Danielle Harris will always be a cult-favorite scream princess-turned-queen in the expansive horror fandom for her role in one of the most recognizable slasher franchises. The newest rendition of the Halloween franchise has the scream matriarch Jaime Lee Curtis reprising her Laurie Strode role in Halloween Kills, set to release in October of this year.
CinemaBlend remains your source for all movie news, horror included. If you're gearing up for Halloween Kills and other horror revivals in the works, and need ideas of what to watch, start with our list of great horror films that aren't too scary. Or, if new horror is more your thing, check out our list of best horror films from last year and the best films Shudder has to offer.
Your Daily Blend of Entertainment News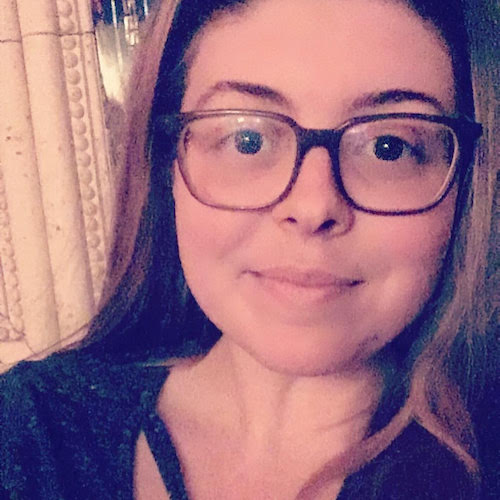 Constantly thinking about books, coffee, and the existential dread I feel from Bo Burnham's Inside. While writing I'm also raising a chaotic toddler, who may or may not have picked up personality traits from watching one too many episodes of Trailer Park Boys.