Godzilla Vs. Kong Odds: What Are The Chances Godzilla Beats Kong This Time?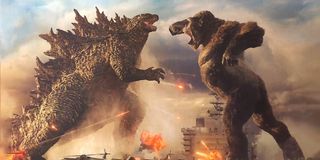 CinemaBlend participates in affiliate programs with various companies. We may earn a commission when you click on or make purchases via links.
For many people, Godzilla vs. Kong will be the first time they see Godzilla and King Kong colliding in a fight for the ages. However, this isn't the first time these two beasts have come to blows on the big screen. That honor belongs to the 1962 Japanese movie King Kong vs. Godzilla, and while that particular story ends on a somewhat ambiguous note regarding who was victorious, it was later clarified that King Kong was the victor. Godzilla vs. Kong director Adam Wingard has promised that the fourth MonsterVerse entry will have a clear-cut winner, so what are the odds Godzilla beats Kong this time around?
With a little under two months to go until Godzilla vs. Kong arrives in theaters and on HBO Max, it looks like the odds are more in King Kong's favor than Godzilla's. Over at Draftkings Nation, Kong is the odds favorite with a -220 ranking, whereas Godzilla is the underdog with a +190 ranking. In other words, if you bet on Kong, you're more likely to win money, but not as much of it, while those who bet on Godzilla are less likely to win money, but they'll get a bigger payday if he wins.
So as these oddsmakers see it, King Kong stands the better chance of triumphing over his opponent rather than the other way around. But in case you haven't been following the Godzilla vs. Kong news cycle, or the overall MonsterVerse franchise, closely, let's go over what each Titan has going in his favor.
What Are The Chances Godzilla Beats Kong?
With two film appearances so far in the MonsterVerse, we've seen more of what Godzilla brings to the table. Obviously Godzilla has durability on his side and can swim if needed, not to mention the spiky back and tail. However, arguably his greatest edge in a fight against King Kong is his atomic-related powers. Not only can Godzilla withstand nuclear bombardment, but he can straight up shoot atomic breath and emit thermonuclear pulses that might incinerate Kong with a direct hit, or at the very least, badly injure him. And while we haven't seen Godzilla vs. Kong yet, it could be argued that King Ghidorah in Godzilla: King of the Monsters is a tougher opponent than the gorilla given the three heads and ability to project lightning. Although admittedly, Godzilla wouldn't have beaten Ghidorah in the end had it not been for Mothra and Dr. Ishiro Serizawa's respective sacrifices.
What Are The Chances King Kong Beats Godzilla?
When we met the MonsterVerse's King Kong in Kong: Skull Island, he was still a youngster, but Godzilla vs. Kong takes place approximately five decades after those events. As a result, he's significantly taller than when we last saw him, so height won't be an issue. While it's unclear if Kong is stronger than Godzilla, he definitely seems to faster and more agile. Kong can also use tools, which will be prominently shown off in Godzilla vs. Kong through that axe he wields which is capable of deflecting Godzilla's atomic breath. All this being said, the biggest opponent we've seen Kong defeat in the MonsterVerse so far is Skull Island's giant Skullcrawler, and it can be debated on if that thing was anywhere near the level of a Titan like Godzilla or King Ghidorah.
Where We Currently Stand With Godzilla Vs. Kong
So while the folks at Draftkings Nation are currently favoring King Kong over Godzilla, it really could go either way with the information we have to work with right now, although the Godzilla vs. Kong trailer certainly seemed to paint Kong as being the "protagonist" of the story. Of course, I doubt that either of them will die during the movie, especially if the theories of Mechagodzilla entering the fray are accurate. If there's a giant robot that threatens to wipe out all of the Titans and possibly endanger humanity too, Godzilla and King Kong stand a better chance of working together rather than trying to take the mechanical threat down singlehandedly.
In addition to Godzilla and King Kong taking center stage, Godzilla vs. Kong will also see the scientific organization Monarch embarking on a journey to uncover clues about the Titans' origins, as well as a conspiracy being uncovered eradicate these towering creatures from the face of the Earth (which is one of the reasons why fans are thinking Mechagodzilla is involved, as it would be controlled by those behind the conspiracy).The movie's human cast includes Millie Bobby Brown, Kyle Chandler, Zhang Ziyi, Alexander Skarsgård, Rebecca Hall, Brian Tyree Henry, Eiza González, Julian Dennison, Demián Bichir and Shun Oguri. Eric Pearson and Max Borenstein wrote the screenplay based off a story by Terry Rossio, Michael Dougherty and Zach Shields.
Godzilla vs. Kong will rampage in both theaters and on HBO Max starting March 31. If you're not signed up for the latter streaming service, you're welcome to remedy that with the following link. Keep track of other movies that are supposed to arrive later this year with CinemaBlend's 2021 release schedule.
Your Daily Blend of Entertainment News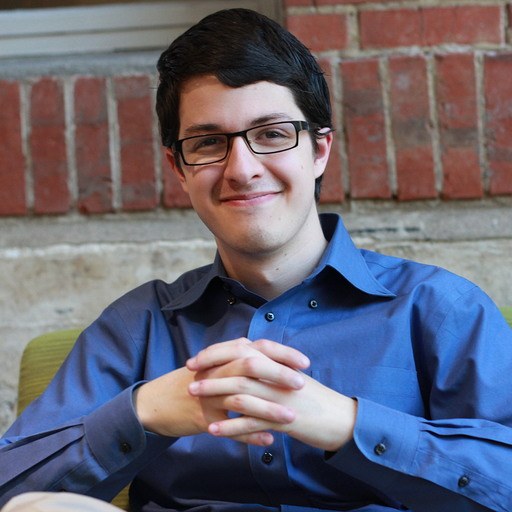 Connoisseur of Marvel, DC, Star Wars, John Wick, MonsterVerse and Doctor Who lore. He's aware he looks like Harry Potter and Clark Kent.