Marvel's Karen Gillan And Borat 2 Star Join Stacked Cast For Judd Apatow's Pandemic Comedy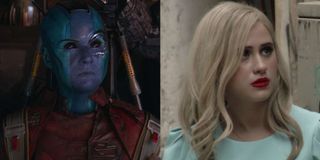 Disaster movies based around a viral outbreak aren't exactly a new thing to grace our screens from Hollywood, but they are a hot commodity right now. Pandemic movies seem to hit extra hard since the start of our real life pandemic. While there are some popular projects that seem to have been in the works coincidentally ahead of time, other filmmakers are taking advantage of our new reality with new creative productions. Comedic director and producer Judd Apatow is behind a new project that's going very real-life in a new pandemic comedy coming to Netflix, and the cast so far is pretty impressive, including Karen Gillian and Borat 2's Maria Bakalova.
According to Deadline, Judd Apatow has snagged some pretty big and relevant names for his new film The Bubble. Karen Gillian and Maria Bakalova will be joined by Keegan-Michael Key, Pedro Pascal, Leslie Mann, Fred Armisen, Peter Serafinowicz, David Duchovny, and Apatow's own daughter Iris Apatow. Apatow will direct and produce, as well as co-write the script for the Netflix film.
The Bubble takes place during a pandemic (it's not yet clear if it's the same pandemic we are facing right now) with a number of actors stuck in a quarantined hotel room as they strive to finish filming a project. The roles the numerous familiar stars will play is not yet released, however it could be speculated that the actors could play themselves in the film if Apatow plans to go hyper real-life.
Judd Apatow has strong connections with some of the cast members, specifically his wife Leslie Mann, who has appeared in a number of his well known films like Knocked Up and Funny People. The cast has more connections with one another, though. There are a number of cast who are connected to the Star Wars franchise (Pedro Pascal and Peter Serafinowicz) as well as Doctor Who (Karen Gillian and again, Peter Serafinowicz). With big names in comedy like Keegan-Michael Key and Fred Armisen, TV veteran David Duchovny (X-Files), Apatow has covered a lot of fandom bases.
Karen Gillan and Pedro Pascal are big names to add to a cast list, as they have been in recent major box office films. Pascal, in between his role under the helmet of The Mandalorian, starred in the newest DC film Wonder Woman 1984 as the main antagonist. Gillan saw success at the box office before the pandemic hit with Jumanji Next Level and The Call of the Wild and is set to reprise her roles as Nebula in the upcoming Marvel films. As for Maria Bakalova, she made a serious splash in Borat 2 and is a favorite for Awards Season attention.
2020 was a tough year with the bulk being clouded by the pandemic, and 2021 has thus far been more of the same. While there's nothing funny about what we as a people have gone through with COVID, Judd Apatow's comedic take on a pandemic may just be the kind of thing to lighten the heaviness we've all felt during this time-- if only for the duration of the film.
The Bubble does not yet have a release date and is still in the early stages, but has been fast tracked by Netflix, and it may bring us some laughter by the end of the year.
Your Daily Blend of Entertainment News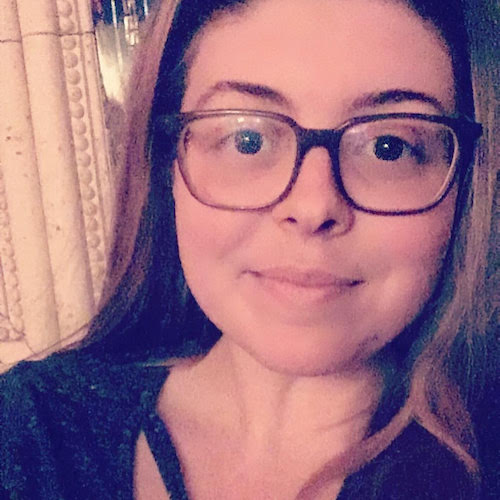 Constantly thinking about books, coffee, and the existential dread I feel from Bo Burnham's Inside. While writing I'm also raising a chaotic toddler, who may or may not have picked up personality traits from watching one too many episodes of Trailer Park Boys.