Judd Apatow Is Making A COVID Comedy For Netflix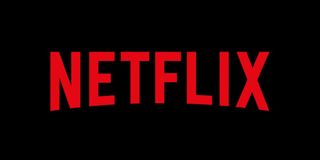 Well, here we go. Judd Apatow, the famous comedy director behind The 40-Year-Old Virgin and his latest The King of Staten Island is heading over to Netflix again. But, this time he's making a movie and it's going to be a COVID comedy.
Judd Apatow typically writes comedies about average people dealing with their issues and situations in life. Now it looks like he's switching gears a little bit. In a first, he'll be making a feature film for Netflix about a group of actors and actresses caught in a quarantine bubble at a hotel while filming a movie during the current COVID-19 pandemic, according to Deadline.
As of now, there's no script or actors attached to this project. Judd Apatow is reportedly set to co-write the script with Pam Brady, and he will also direct and produce. Considering the timeliness of the movie, Netflix is fast-tracking the project and wanting to put together an all-star cast.
While this will be Judd Apatow's first movie with Netflix, he and the heavyweight streaming service have worked together previously on the now-canceled TV comedy Love. That cancellation must not have soiled the relationship, considering Judd Apatow considered them as a potential home for this new project. This time the project will be a bonafide film.
This will also be the first time Judd Apatow has produced a film with a studio other than Universal. To date, they have released some of Hollywood's biggest comedies. Even The King of Staten Island, which was forced to move to VOD due to the pandemic, saw surprising success. So his moving over to Netflix is a game changer.
That's not to say Netflix and Judd Apatow have always seen eye-to-eye on things. Last year, when word got out that Netflix was experimenting with a "player control," allowing users to speed up the video, many directors and filmmakers, including Judd Apatow weren't having it. Judd Apatow took to social media to voice his displeasure with the technology, saying he'll "call every director and show creator" to fight them on it.
The timeliness of this new comedy couldn't be more clear. While many movie productions had been shut down for a time, they've since ramped back up, albeit with safety protocols in place, like the aforementioned pandemic bubble. Even before big films were shooting, other big-name actors like Zendaya and John David Washington had filmed during the quarantine.
Of course, Judd Apatow rushing in to make a COVID comedy movie raises some serious questions, like, "Is this too soon?" But Michael Bay may have already beat him to the punch on that front, producing a near-future pandemic thriller that's already filming. Perhaps Judd Apatow's deft hand will be able to guide the project through this tough territory? We'll just have to wait and see.
Your Daily Blend of Entertainment News