New Mountain Dew Ad Brings Back The Gremlins And Now I Need That Third Movie ASAP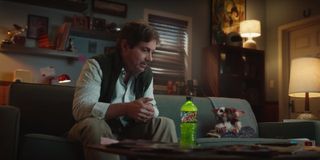 For years, there's been talk of making a new sequel in the Gremlins franchise, which would pick up at some point after 1990's Gremlins 2: The New Batch. But that's all it's been at this point, as development of the script and concept is the furthest that we've seen the idea of a Gremlins threequel progress. Warner Bros., you've officially run out of excuses to prolong the inevitable, as that new Mountain Dew ad that saw Zach Galligan's Billy Peltzer and Gizmo reunite is further proof and motivation that I need that third movie ASAP.
Before we get too deep, let's cocoon for a moment and talk about what this new Mountain Dew ad is all about. Promoting the surprisingly tasty Mountain Dew Zero Sugar which "tastes as good as the original, but without the sugar," we see Galligan reprise the role of Billy, bro-ing out on the couch with Gizmo as usual. The legendary Mogwai, who now has grey fur of his own, is keen on trying this new soda; so Billy, in his infinite wisdom and caution, lets his friend try it. It goes as well as you'd think, and you can see the results for yourself in the commercial below:
Advertisements cashing in on nostalgia aren't anything new, and this is a simple ad for Mountain Dew Zero Sugar. But seeing Billy and Gizmo together again warms my '80s kid heart, even if our human friend has yet again been irresponsible with this mysterious creature. (Seriously Bill, would it have killed you to put it into a sippy cup? Or maybe you could given Gizmo a straw? Let's think here.) Even crazier is the fact that now we see that Billy has a daughter, presumably with Phoebe Cates' Kate from the Gremlins saga. And she has her own double mohawked Mogwai.
In just a short span of a commercial, Mountain Dew's ad wizards have teased out a potential Gremlins 3 that's exciting enough that I'd want to see it followed through. Of course, should any sort of movement be made on that third Gremlins movie, it'd have to pass the muster of franchise creator/writer Chris Columbus, and it'd be even better if director Joe Dante was attached. But putting those caveats aside for the moment, this ad works really well in the world of Gremlins.
It kind of is surprising that we've only seen two Gremlins movies when, for a time, the franchise felt like a Warner Bros staple in the mid-'80s/early-'90s. Gremlins 2: The New Batch may not have been a financial hit, but with a year that also gave the world The Hunt for Red October, Total Recall, and Dick Tracy all shortly before Gremlins 2 released, that fault may not have lied in the film. People still fondly remember it to this day, myself included, and the franchise never stopped being one that fans questioned the potential return of.
That could change very quickly in the near future, partially thanks to WarnerMedia and HBO Max launching the animated prequel series Gremlins: Secrets of the Mogwai, presumably at some point this year. Though in an unofficial capacity, a new idea has kept the Gremlins franchise alive, as musician/viral comedian Nick Lutsko has been doing his own thing with the storied franchise. And it all culminated in the fan trailer to his idea for a sequel: Gremlins 3: Dawn of Desmond.
Gizmo, Billy Peltzer, and the Gremlins have never left the realm of pop culture, but they could have been used to a greater extent than they have been. It's crazy to think that a Mountain Dew ad could be the catalyst to actually making Gremlins 3 happen, but now Zach Galligan has more material to back his desires to make it happen. This short and sweet-ish look at the potential future of the Gremlins series feels like a good starting point to lead the charge; or at the very least, spawn some future commercials to help sell soft drinks and nerd heaven at the same time.
This poll is no longer available.
Your Daily Blend of Entertainment News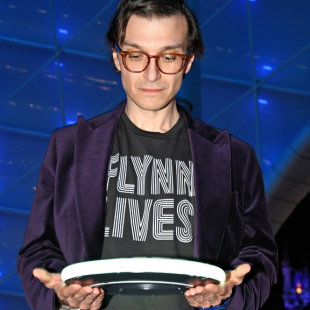 Senior Movies Contributor
CinemaBlend's James Bond (expert). Also versed in Large Scale Aggressors, time travel, and Guillermo del Toro. He fights for The User.