After To All The Boys I've Loved Before: 8 Young Adult Books Netflix Should Adapt Next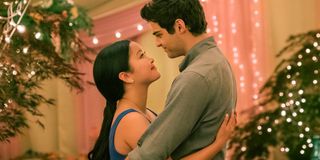 (Image credit: (Netflix))
This weekend marked the end of an era for Netflix. Lana Condor and Noah Centineo have officially told Jenny Han's trilogy of All The Boys books. By the end of the movies, LJ and Kavinsky are all packed up for college, which means they've leveled out of their young adult roots. There will certainly be more young romances to come after To All The Boys I've Loved Before, but what should they be?
Luckily, we've browsed the section neighboring Han's work and have some solid ideas of more YA books that we'd like to see Netflix adapt next for streaming given the hollow hole All The Boys left in our hearts. Check these out:
Words In Deep Blue (Cath Crowley)
To All The Boys all starts with love letters, and Cath Crowley's Words in Deep Blue is too. The 2017 novel is a sweet story about Rachel Sweetie, who worked with her best friend and secret crush Henry Jones in his family's bookshop until she had to move away. The day before she left, Rachel tucks a love letter into his favorite book hoping for him to reciprocate. Years later, Rachel has to return to town and her old job at the bookshop after facing a tragedy. Words in Deep Blue becomes an intense, but lovely romance that will make To All The Boys fans swoon.
Buy Words In Deep Blue here.
Frankly In Love (David Yoon)
Another worthy follow-up would be an adaptation of David Yoon's 2019 book, Frankly In Love. The YA novel follows Frank Li, a Korean-American high school senior who has parents who expect him to date Korean. This poses a conflict for Frank when he falls for a white teen named Brit Means. That's when he turns to his family friend Joy Song, who is dealing with a similar situation. Frank and Joy create a dating scheme to throw their parents off their trail, but the situation proves confusing.
Buy Frankly In Love here.
Fangirl (Rainbow Rowell)
One of the most adorable teen books to come within the past decade was Rainbow Rowell's Fangirl. The novel centers on twins Cath and Wren, who grew up obsessing over the Simon Snow series (which is kind of like Harry Potter). The character helped the twins cope with her mother leaving, but Wren has grown out of the Simon Snow fandom and does not want to be roommates with her twin. This leaves Cath alone with her Simon Snow fan fiction and without her sister by her side. Fangirl is a great coming-of-age story that would translate to a Netflix teen romance beautifully.
Buy Fangirl here.
My So-Called Bollywood Life (Nisha Sharma)
Nisha Sharma's My So-Called Bollywood Life could be another perfect follow-up for All The Boys. The 2018 novel is about a teen named Winnie who has dreams to meet the love of her life before her 18th birthday and she thinks she found him in her longtime boyfriend, Raj. However, when she comes back from her summer film camp, she finds out that he has been cheating on her and then he nabs her place on the chair of the student film festival. Winnie looks up to Bollywood movies when it comes to her love life, so when she meets someone off her intended script it changes everything for her.
Buy My So-Called Bollywood Life here.
A Pho Love Story (Loan Li)
A new YA title straight off the presses is Loan Le's A Pho Love Story, about Bao Nguyen, a teen boy who works at his parent's pho restaurant, and Linh Mai, a teen girl who works at her parent's pho restaurant. Their families have been at odds for years since their places are in direct competition with each other. When Bao and Linh unexpectedly cross paths, they have instant chemistry and obviously a lot in common, but family politics get in the way. A Vietnamese-American love story about pho? Need I say more? Netflix needs to get on this! In the meantime,
buy A Pho Love Story here.
Love & Gelato (Jenna Evans Welch)
Something we loved about All The Boys: Always and Forever was how the franchise decided to globetrot to Korea. In teen romances, we love to travel and Jenna Evans Welch's Love & Gelato series allows its audience to do just that. The first book of three (No. 2 is called Love & Luck and No. 3 is Love & Olives) is about Lina, who is spending the summer in Tuscany, Italy to get to know her estranged father after losing her mother. It's there where she finds unexpected love and inspiration.
Buy Love & Gelato here.
You Have A Match (Emma Lord)
Oh hey, and Netflix... can we also interest you in another early 2021 bestseller, Emma Lord's You Have A Match? The YA story is about Abby, who signs up for a DNA service in the interest of getting attention from her secret crush, but finds out that she actually has an older sister she never knew about. The long-lost sisters decide to meet each other at summer camp amidst her crush also being involved in the summer camp and some more secrets unraveling between her parents.
Buy You Have A Match here.
Red, White & Royal Blue (Casey McQuiston)
One recent favorite among the YA romance section is Red, White & Royal Blue, a novel about America's first son, who falls in love with the Prince of Wales. Juicy, right? U.S. "royal" Alex has a secret beef with Prince Henry that they must cover up with a public friendship. The fake friends spark a secret and genuine romance that has built a swooning fanbase that would press play on a movie adaptation the second it came out. If.
Buy Red, White & Royal Blue here.
Anyone else want to sit around and curl next to one of these books now? Obviously, we'll be rewatching the entire All The Boys trilogy soon enough, but for the time being there's a whole bunch of titles we'll be looking to. Hopefully Netflix takes note and produces more sweet adaptations of our favorite YA novels.
Your Daily Blend of Entertainment News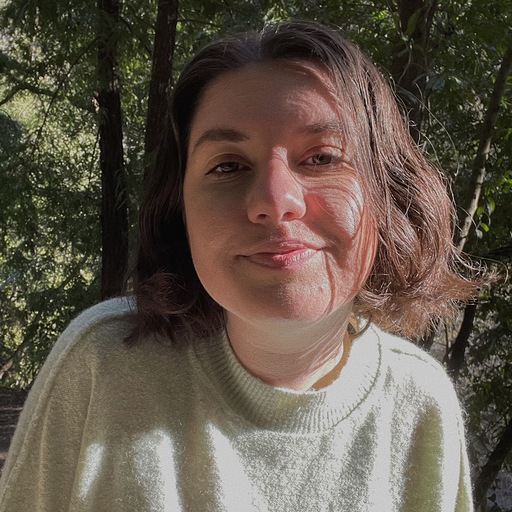 YA genre tribute. Horror May Queen. Word webslinger. All her writing should be read in Sarah Connor's Terminator 2 voice over.