The Fault In Our Stars And 9 Other Teen Romance Movies From The Last 20 Years To Rent Or Stream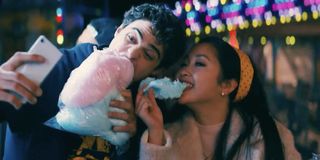 CinemaBlend participates in affiliate programs with various companies. We may earn a commission when you click on or make purchases via links.
As Valentine's Day begins to make its way around the corner quicker than anyone imagined (Wasn't it literally just the beginning of 2021?!), that means romantic movies are coming back in full swing for viewing. But, I'm not talking about the mushy gushy adult ones like The Notebook or Ghost. I'm talking about the best ones out there that make us all have unrealistically high standards for love. That's right, I'm talking about those teen romance movies.
From heart-breakers like Five Feet Apart and The Fault in Our Stars to cute recent ones like To All The Boys I've Loved Before, the teen romance film is a different genre of its own, one that deserves to be appreciated. And, why not in this most lovely time of year? While we could go into films from the '90s and '80s, those movies deserve a list of their own, so these are the best teen romance films of the last twenty years.
The Fault In Our Stars (Rental)
Man, this movie had me and my mom sobbing, and she's hard to make cry!
Arguably one of the saddest teen romance films of, possibly, all time, is the John Green classic. The Fault In Our Stars talks about the story of Hazel and Augustus, two teenagers who happen to fall for each other at a support group – oh, and who also have cancer. While Hazel isn't that into the idea of finding someone, at first, due to her condition, they slowly begin to fall for one another, and then dive right into love.
I won't talk about what happens in the end because my eyes are already watering, but I'd say this is one of the best teen romance films out there that really competes with the big boys like The Notebook or Love, Actually. It's not just about two teenagers falling in love. It holds serious storylines and themes about life, living it to the fullest, and acceptance of the great beyond and what comes later. It's a heavy film about teenagers falling in love – but that's what makes it so good. Plus, the stars do a fantastic job.
Rent it here.
Step Up (IMDB TV)
The movie that made Channing Tatum famous, Step Up is a great time, especially for dancers. The story follows Tyler as he tries to make up for the crimes of his friends by doing community service in a performing arts school, and there he meets Nora, a passionate dancer. The two end up working together and growing closer over the course of the movie, leading up to the big dance showcase.
Not only did this movie lead to an actual real-life romance between Channing Tatum and Jenna Dewan, but it's also, overall, a lot of fun to watch. While not really a "musical," the dance scenes are very well-choreographed and the love story believable. I mean, I would fall for Channing, too, if he were dancing with me. Come on!
Stream it on IMDBTV here.
Rent it here.
Easy A (Netflix)
Emma Stone became a household name because of this movie, and while she's been known to be in more dramas since then, her comedy chops cannot be forgotten. Easy A is about how one rumor can end up spreading into ten, and totally ruin the lives of people at a high school. But, Stone's character, Olive, uses these rumors to her advantage and decides that she's not about to let it get to her.
What makes Easy A worth the watch is that while there is a love story in it, it's sort of in the background and blends in well with the timing of the film. It's more focused around Olive and her quest to try and somehow make up for these audacious rumors that have spread about her, and that's what makes it entertaining - plus, Emma Stone is amazing in it. Also, it is nice to see a pre-You Penn Badgley walk around in a really awful school uniform.
Stream it on Netflix here.
Rent it here.
High School Musical (Disney+)
Come on, did you really think I wouldn't put High School Musical on here? This iconic Disney Channel original movie is what put big names like Zac Efron and Vanessa Hudgens on the map of stardom. The story follows high school basketball star Troy and new-girl Gabriella fighting to get through the struggles of high school through song, and Troy's impossible decision – basketball or musicals? Oh, the humanity!
I'm going to be honest and say this movie is a whole lot more fun when you don't take it seriously. It's not meant to be like that. When you genuinely sit down and watch the film for what it is, you'll find that it's filled with awesome dance scenes, actually great songs, and some decently performed characters. Troy and Gabriella are cute! There's a reason why some of the stars from this became super popular afterward.
Stream it on Disney+ here.
Rent it here.
Love, Simon (Hulu)
The reason why Love, Simon is so important is that it really is a film that is made for this day. Love, Simon is about Simon, a closeted, gay high schooler who actually tries to go on the hunt to figure out who someone, by the name of Blue, is at their school, because he is gay as well. Many things happen along the way and make life a little harder for Simon, including sudden feelings that arise from one of his friends.
It's most certainly a film of its time, considering this was the first teen film that was put out into the world that had a storyline that featured homosexual characters in high school having a romance, which was released by a major studio. But, it doesn't feel forced, and it's a genuine love story that takes time to develop, with the ending being worth all the trouble it takes to get there. And, Nick Robinson does an excellent job as Simon.
Stream it on Hulu here.
Rent it here.
To All The Boys I've Loved Before (Netflix)
Ah, 2018. The moment that this movie literally took over everything on social media. To All the Boys I've Loved Before tells the story of Lara Jean. When she was younger, she wrote love letters to all her little crushes, but, at some point, her younger sister Kitty ends up finding those letters in her room and actually mails them out to the boys themselves – which creates a bit of a pickle for Lara Jean.
I'll admit that at first, I didn't want to watch this because of the hype it was given, but after finally sitting down and giving it a chance, I genuinely loved seeing it. It was simple and sweet, and both Lana Condor and Noah Centineo do an excellent job at their respected parts. The movie became so popular that it spawned a sequel, To All The Boys: P.S. I Still Love You, with a third film coming out on February 12, 2021, To All The Boys: Always and Forever, Lara Jean.
Stream it on Netflix here.
The Last Song (Disney+)
The Last Song is one of those films that have has plenty of flaws, but I can't get over how this one film literally led to the whirlwind of a romance that both Miley Cyrus and Liam Hemsworth had over the next decade. The Last Song is about Ronnie, a young woman traveling to a Georgia beach town for the summer to visit her estranged father. There, she meets Will, a local, and both begin to develop feelings for each other.
Again, this movie does have flaws, but for what it was, it's most certainly a heart-pulling story. The real star of this film is the romance between Ronnie and Will and the chemistry that the two have. Both Cyrus and Hemsworth ended up dating, engaged, and married at one point or another after starring in this film together, so seeing how it all developed is really interesting. Not only that, but the song When I Look At You absolutely slaps and deserves a listen of its own.
Stream it on Disney+ here.
Rent it here.
Five Feet Apart (Showtime)
You didn't expect another movie on here that covers illness and romance, but here we are. Five Feet Apart is all about two teenagers who are ill with cystic fibrosis, and over time begin to try and have a relationship with each other despite there being a rule in the hospital that they need to be at least five feet apart, to try and stop cross-infection.
When I first heard about the premise of this film, I did think of it as a rip-off of The Fault in Our Stars. After watching it, though, Five Feet Apart really is entirely different and shows a completely different take on the world of living with an illness and finding love. What makes these movies so interesting to view, however, is that people do actually face this on a daily basis. While the story is fictional, it's based in reality, and really makes you thankful for the loves that you have now, and to learn to cherish them before they are gone.
Stream it on Showtime here.
Purchase it here.
The Edge of Seventeen (Rental)
We all knew that Hailee Steinfeld was an amazing actress, but this movie brought it over the top for me. The Edge of Seventeen isn't just a romance film, but a coming-of-age film, following Nadine, who is struggling to find her own place in life despite not feeling like she fits in anywhere. That includes a romantic issue that involves her best friend and her brother.
The Edge of Seventeen really isn't like any other teen romance film out there. The protagonist isn't the one with the main love story, instead it's the side characters who have it. Nadine is the one who has to follow and learn how to deal with it as life begins to change, and her world starts to evolve as she grows into herself. For people who just need to somehow find their own place in life and learn to cope with what's thrown at you, this movie is for you. Hailee Steinfeld is incredible in the role she plays, and Woody Harrelson also shows off his acting chops.
Rent it here.
A Cinderella Story (Rental)
I don't care what anyone says, I will defend this film and say it is better than any of the spinoffs until the day I die. A Cinderella Story is exactly what you think it is – a modern retelling of the classic story of Cinderella, only this time starring Sam, a young teenager who just tries to get through life after her father died while her step-mother is giving her hell. She meets Prince Charming along the way – who is named Austin here, a boy who shares her dreams and passions.
The story is about as predictable as it can be, because it is a retelling of Cinderella. But Hilary Duff and Chad Michael Murray have great chemistry, and the modern aspect of the story does make it watchable and fun to view.
Rent it here.
Don't mind me, just going to watch To All The Boys I've Loved Before and set my dating standards unrealistically high. Which one of these classic teen romance films is your favorite?
Your Daily Blend of Entertainment News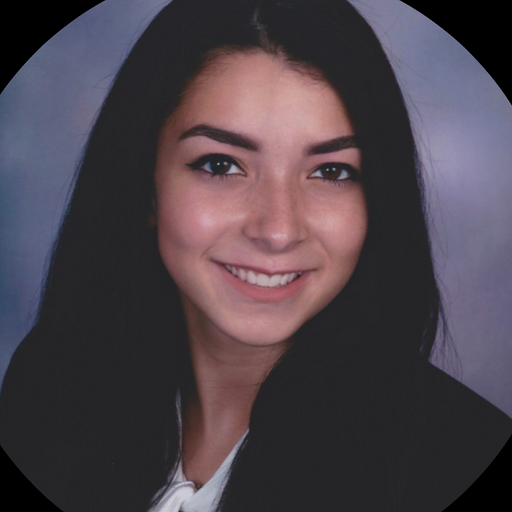 Big nerd and lover of Game of Thrones/A Song of Ice and Fire. Will forever hate season eight. Superhero and horror geek. And please don't debate me on The Last of Us 2, it was amazing!