5 Times Daft Punk's Music Made Movies Or TV Shows Better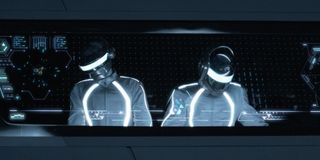 We have officially reached the end of an era - an "epilogue," if you will - pioneered by a pair of French musicians whose impact on pop culture, beyond even just music, cannot be exaggerated, inspiring memorable needle drops (such as in Iron Man 2) and giving TRON: Legacy one of the coolest film scores in years. Their revolutionarily eclectic styles and unique guise of anonymity made Daft Punk key to bringing electronic dance music into the mainstream - an achievement some may not have comprehended to its full extent until just recently.
On February 22, 2021, Guy-Manuel de Homem-Christo and Thomas Bangalter revealed that they were calling it quits after first forming in Paris in 1993. The announcement came in the form of an excerpt from the duo's 2006 film Daft Punk's Electroma in which the band members' dramatized counterparts (depicted as actual robots and portrayed by different actors) are walking in the desert when Bangalter silently requests Homem-Christo to initiate his self-destruct function before going their separate ways. Even for the few who have managed to see the rare avant-garde, sci-fi cult favorite, the clip is a haunting eight minutes, especially when associated with their mysterious split.
Ironically, Electroma, which the Daft Punk directed, does not include any of their own music, but the films and TV series to which they have contributed their talents would only make them harder, better, sometimes even faster, and definitely stronger. In honor of their 28 years changing the face of music without showing their faces, we look back on five of those memorable moments, starting with another "break-up," of sorts, between two heroes in shiny, metal masks.
Iron Man 2 (2010) - "Robot Rock"
About halfway into Jon Favreau's sequel to his 2008 MCU kick-off film, James "Rhodey" Rhodes (Don Cheadle) puts an end to Tony Stark's (Robert Downey Jr.) birthday party by donning the Mark II (his future War Machine suit) and challenging his troubled friend, being reckless with his Iron Man armor, to a fight. The drunken billionaire then asks his DJ to give him "a fat beat to beat [his] buddy's ass to," setting off a medley that concludes, at the quarrel's most destructive peak, with Daft Punk's "Robot Rock."
While the lead single of the duo's third studio album, Human After All, lasts only mere seconds in Iron Man 2, its explosive fusion of classic metal with dizzying electro remains one of the most memorably and humorously appropriate tracks to appear in a film whose official soundtrack was an AC/DC compilation. Of course Daft Punk were the primary musical source for another blockbuster that year.
TRON: Legacy (2010) - The Entire Soundtrack
Daft Punk had never done the score for a feature-length motion picture (at least as a collaborative effort) before first-time director Joseph Kosinski approached them with the idea of composing his 2010 sequel to Disney's TRON. The film, which currently has another follow-up in the works, sees Sam Flynn (Garrett Hedlund) reunite with his long-lost father, Kevin (Jeff Bridges), in the competitive world of a computer simulation he was once trapped in years earlier, which has received a major update.
Daft Punk actually looked to Wendy Carlos, composer for the original 1982 sci-fi classic, for inspiration when crafting the music for TRON: Legacy, in which the duo appear as DJs who bump on their chart-topping single "Derezzed" when a fight breaks out in a Grid night club owned by the villainous Zuse (Michael Sheen). The soundtrack received a Grammy-nomination, hit gold in record sales, and received better reviews overall than the film it originated from.
The Colbert Report (2013) - "Get Lucky"
Two Grammy Award wins and multi-platinum sales were achieved with "Get Lucky," the lead single off of Daft Punk's fourth (and final, as it would turn out) studio album Random Access Memories. The groovy and elating mega-hit, featuring Pharrell Williams, would show up in many works of media in 2013, and in years to follow, but none so uniquely and infectiously as on an episode of The Colbert Report in a now iconic moment that almost never happened.
When the duo was forced to cancel their appearance on the Comedy Central series at the last minute, Stephen Colbert and company made up for lost time by shooting a montage of the host dancing to "the song of the summer" on Late Night with Jimmy Fallon, The Charlie Rose Show with the cast of Breaking Bad, in a stairwell with TRON: Legacy's Jeff Bridges, and elsewhere. The clip became an immediate viral sensation and proved that, even in their absence, Daft Punk can still strike gold and Colbert could still, indeed, get lucky.
I May Destroy You (2020) - "Something About Us"
There is not much that is groovy or elating about I May Destroy You, creator and star Michaela Coel's autobiographical account of her struggles to overcome her experience with sexual assault. However, the BBC One/HBO original drama is not without moments that gave the audience a breather, thanks in part to Daft Punk.
The group's 2001 single "Something About Us," from their breakthrough sophomore album Discovery, plays twice in the miniseries, most notably at the end of its third episode, which sees Arabella (Coel) watching the sunset on a beach with drug dealer Biagio (Marouane Zotti), who pulls out his phone to play the soft funk love ballad. This would turn out to be one of the last pleasant moments they would share. Yet, with the music of Daft Punk, a tender, endearing memory it would remain.
Wherever "One More Time" Is Heard
Speaking of endearing memories, how many from your own life can you think of that do not involve Daft Punk's celebration of the act of celebration itself? "One More Time," another track from Discovery which, arguably, made them superstars, is a dance club staple that has also become a reliable source to add a little extra excitement to some films and TV shows
The ceaselessly repeatable song was first used on the fifth season of Daria (and was the third Daft Punk song to appear on the MTV cartoon), which was followed by a 2006 episode of Veronica Mars, was one of four songs by the duo to appear in Eden (a 2014 drama about the French House music movement in 1990s), and, by then, it would become a tradition at sporting events, too. While "Get Lucky" has clearly become their more frequently used Daft Punk in pop culture by now, "One More Time" still never fails to get rise out of people.
After this week, fans around the world would be living the high life if Daft Punk would come back together at least for one more time. Yet, it seems the game has changed and the illustrious, innovative hitmakers have reached the end of the line. Until we could one day get lucky to see them reconcile, at least you can still lose yourself to dance with these hits that will remain kept alive as fragments of time throughout pop culture.
This poll is no longer available.
Your Daily Blend of Entertainment News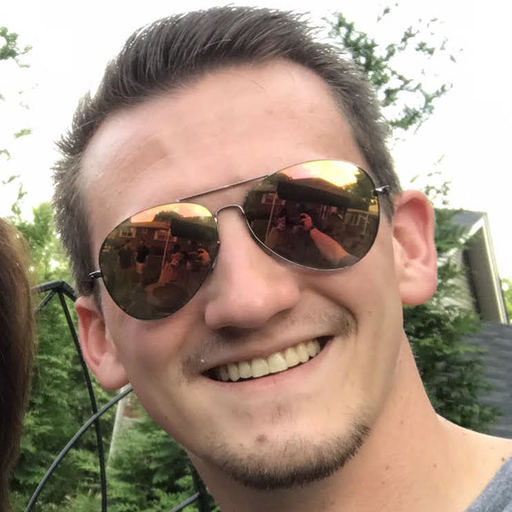 Jason has been writing since he was able to pick up a washable marker, with which he wrote his debut illustrated children's story, later transitioning to a short-lived comic book series and (very) amateur filmmaking before finally settling on pursuing a career in writing about movies in lieu of making them. Look for his name in almost any article about Batman.