Justice League Ending Explained: Where Zack Snyder Leaves Each Hero And What Could Come Next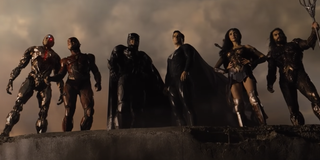 It's the comic-book blockbuster that rabid DC fans fought for three years to be able to see. Zack Snyder's Justice League -- the real version of the movie that was supposed to reach theaters in 2017 -- is now streaming on HBO Max, and there's no doubt that passionate Snyder supporters are watching, and rewatching, this epic four-hour film. No sooner did Justice League fans witness the proper endings for what Zack Snyder had in store for Batman, Wonder Woman, Superman and the rest of the team then did they start to call for the Restoration of the SnyderVerse, trying to will Snyder into making more movies in this universe.
Could it happen? Anything is possible. This version of Justice League never was supposed to screen, so what could stop HBO Max from greenlighting more stories with Snyder at the helm? Nothing really, particularly because Snyder left a number of tantalizing (and dangling) plot threads in the Justice League ending that could power a few more movies in this franchise. So, let's discuss where Justice League leaves The Flash, Cyborg, Aquaman and more, and then explore where Snyder's Justice League story could go next.
Obviously major spoilers from the end of Zack Snyder's Justice League ahead...
Batman
Through most of Zack Snyder's Justice League, Bruce Wayne (Ben Affleck) has been making amends for "failing" Superman (Henry Cavill), while also assembling a team that can defend our planet against much larger threats now that our strongest weapon, Kal-El, is six feet in the ground. The team has defeated Steppenwolf, and sent a message to Darkseid and his forces that if and when they come to Earth in search of the precious Anti-Life Equation, they will be met with fierce opposition.
As Justice League concludes, Batman is seen turning the decrepit Wayne Manor into a headquarters for the newly formed Justice League team (though he stops short of calling it a Hall of Justice when speaking with Gal Gadot's Wonder Woman). He also continues to make good on his mistake of distrusting Superman by purchasing the bank that took over the Kent farm and giving the property back to Clark, Martha (Diane Lane) and Lois (Amy Adams).
What Could Be Next For Batman After Justice League?
Back in 2017, Zack Snyder's Justice League was supposed to pass the baton to a solo Batman movie that Ben Affleck was going to direct and star in. The movie, from what we have learned, would have pit the Dark Knight against Joe Manganiello's Deathstroke, and we now see how Snyder set that up with the conversation between Lex Luthor (Jesse Eisenberg) and Slade Wilson (Manganiello) on Luthor's yacht. The supergenius has escaped prison and is contemplating his next moves, given Superman's return from the grave. As for Deathstroke, he's told by Luthor that Batman's true identity is Bruce Wayne, creating new headaches for Gotham's craziest billionaire. We will soon see if Ben Affleck continues that story, but we do know that he's down to play Batman in The Flash, coming to theaters in 2022.
Superman
As mentioned, Clark Kent (Henry Cavill) is putting his life back together after… well, being dead. The Man of Steel sacrificed himself to stop Doomsday at the end of Batman v Superman: Dawn of Justice, and spent the bulk of Justice League staying dead until the League figured out how to resurrect him. The Christ imagery has never been stronger. I mean it. The Kent farm is back in the family thanks to Bruce, and in the final shot of the Epilogue before the teasy end-credit sequences, we see that Clark is back from the dead as well -- Cavill is seen in the glasses and work clothes as he looks up in the sky, heads down an alley, and rips open his shirt to reveal the silver-and-black Superman suit.
What Could Be Next For Superman After Justice League?
God help us, could another Superman movie be in the cards? We sure hope so, as Henry Cavill seems to be the best Superman we've ever seen, but he has yet to truly get a full solo movie where he is Superman the entire time. Man of Steel fans want to see Kal-El confronting Braniac on screen, but Lex Luthor also remains a significant foil. However, Superman has another role to fill in Zack Snyder's universe, and you will want to jump down to the section on the Knightmare Future to learn more about it.
Wonder Woman
Diana (Gal Gadot) gets very little screen time in the finale of Zack Snyder's Justice League. Though this film is a sequel to Batman v Superman: Dawn of Justice, Wonder Woman also got her own solo movie, a prequel, months before this movie was supposed to open in theaters. We haven't caught up with Diana since she has come out of the shadows and embraced her role as a contemporary planet savior, so it's possible that future Wonder Woman movies explore that notion. You can tell by her lone scene, though, that Diana is wistfully contemplating her home island of Themyscira, as she's cloaked in black and holding the arrow that her mother, Hippolyta (Connie Nielsen), fired to warn Wonder Woman is danger.
What Could Be Next For Wonder Woman After Justice League?
Wonder Woman is a DC character who already has two solo movies to her name, but they both have been prequels. The way that Justice League ends, she's absolutely an integral part of Bruce's new team -- she's alongside him as he plans the table that will seat the League in the rejuvenated Wayne Manor. But she's also a global superpower who will have other solo adventures, especially in the Wonder Woman 3 project that has been greenlit. Also, she's going to die. See that Knightmare Future sequence.
Aquaman
Much like Wonder Woman, Jason Momoa's Aquaman is a character who was due to follow Zack Snyder's Justice League with a solo film of his own -- and we have seen it already. James Wan delivered Aquaman in 2018, and it grossed more than $1 billion in worldwide ticket sales. The movie saw Arthur Curry (Momoa) claiming his rightful throne as the King of Atlantis, but not before he settled some uncertainty with his birth parents. This is why, at the end of Zack Snyder's Justice League, Aquaman is seen blowing Mera (Amber Heard) off and getting in the back of a pickup truck so he could go visit his dad. This was going to bring the character right to the doorstep of James Wan's 2018 film.
What Could Be Next For Aquaman After Justice League?
Well, what's naturally next for him is the adventure that we see in Aquaman. Arthur is torn between two worlds -- the land and the sea -- but is lured back to Atlantis by Mera to defeat a rising threat in King Orm (Patrick Wilson). Aquaman 2 currently is in pre-production and will begin filming soon, heading towards a December 16, 2022 release date. Now, thanks to the full picture presented in Zack Snyder's Justice League and the solo Aquaman movie, we have a much better understanding of this hero's rise to power. Also, HE'S going to die. See that Knightmare Future sequence.
The Flash
Having figured out how to access the Speed Force, Barry Allen (Ezra Miller) is last seen in this movie redirecting his efforts to track the actual killer of his mother, Nora Allen. Barry visits his father (Billy Crudup) in prison to tell him that he managed to land "the worst job you can get in a crime lab." But this is Flash's origin story, and part of Barry's background is his interest in criminal forensics, so this has now been established in the SnyderVerse. Our last shot sees The Flash mastering his running skills in Central City, consumed by the power of the Speed Force.
What Could Be Next For The Flash After Justice League?
A solo movie… kind of. The Flash is currently heading into production with director Andy Muschietti (It, Mama) at the helm. It's being reported that The Flash will explore the Multiverse, and will bring Michael Keaton's version of Batman into the current DC. The movie also will feature Ben Affleck as his Batman, and is going to introduce Supergirl to the DC movies, played by Sasha Calle. So, lots of exciting elements to this movie that's meant to explore a hero we now have a much better sense of thanks to Zack Snyder's Justice League.
Cyborg
The Epilogue for Zack Snyder's Justice League begins with Victor Stone (Ray Fisher) repairing a tape recorder so he can listen to a motivational message from his deceased father, Silas (Joe Morton). This leads to several strong parental ties that bind the Justice League members, as we have been discussing in the feature. But we also see real growth from Cyborg, who confessed to the Unity while inside of the Mother Boxes that he's "not broken" and that he no longer feels alone. This is solidified when Cyborg, while standing over the gravesite of his parents, sheds the sweatshirt that hides his cybernetic frame and embraces the hero he's destined to become. Victor quite literally ascends into the heavens, propelled by his open jets, as the scene concludes.
What Could Be Next For Cyborg After Justice League?
Not much, unless the Restore the SnyderVerse campaign works wonders. Cyborg actor Ray Fisher has made headlines squabbling with Warner Bros. brass over treatment of himself and others on set during the Justice League reshoots. His character was removed from The Flash and Fisher has stated he will not work on any project that is under the watch of current DC Films president Walter Hamada. So Justice League might be the end of the road for this interpretation of the fascinating character.
Martian Manhunter
This one was a huge surprise, and came at the very end of the Knigtmare sequence (which we will be talking about very soon). But J'onn J'onzz himself, the Martian Manhunter, appears to Bruce Wayne (Ben Affleck) as the billionaire wakes from a rest at his lakeside cabin. The DC hero, who briefly appeared in an earlier scene with Lois Lane (Amy Adams), fully embraces his role as a guardian of the planet, crediting Batman with pulling the team together and admitting that he's going to be more involved with our battle moving forward. Bruce thanks him, telling him they definitely will need the help.
What Could Be Next For Martian Manhunter After Justice League?
Now Manhunter (voiced by Harry Lennix) will need the help of HBO Max or Warner Bros. if he's ever going to be seen again. Clearly his inclusion in Zack Snyder's Justice League is a placeholder for future stories -- and if you believe the rumors, this scene was supposed to introduce a Green Lantern, instead -- but they won't happen unless the studios or the streaming service decide to continue with Zack Snyder's story in this universe. Martian Manhunter is an integral member of the Justice League, so his inclusion is vital, and we're glad he's part of the foundation.
The Knightmare Future
OK, this one is so massive that it deserves its own section. Once he was able to restore his full cut of Justice League, Zack Snyder also filmed an additional scene that takes place in a potential future, one where Darkseid has come to Earth and overpowered Superman (Henry Cavill) using the Anti-Life Equation. We learn so much in this final scene -- building off of the short Cyborg-inspired Knightmare scene from earlier in the film -- so let's run through the key developments.
First, Aquaman and Wonder Woman are dead. We see them get killed in Cyborg's vision, and Mera (Amber Heard) is still angry over Arthur's murder in this lengthy sequence. Batman has gathered a band of survivors in this Knightmare future, and they all are avoiding Superman. The group consists of heroes and villains alike, and Batman has a conversation with Joker (Jared Leto) where it is confirmed that this hellish existence exists because Batman let Lois Lane die. That death pushed Superman over the edge, and Darkseid succeeded in bending Kal-El to his will.
Zack Snyder has said in interviews that he'd like to set an entire movie in the Knightmare future. In this, it would almost mirror the popular Injustice comic storyline and video game, where an evil Superman takes on the League, including characters like Joker and Deathstroke (Joe Manganiello). For now, these snapshot looks at the ominous future suggest what could happen if Darkseid defeats the Justice League, and if Lois were to lose her life. Let's hope we never get there, right?
Your Daily Blend of Entertainment News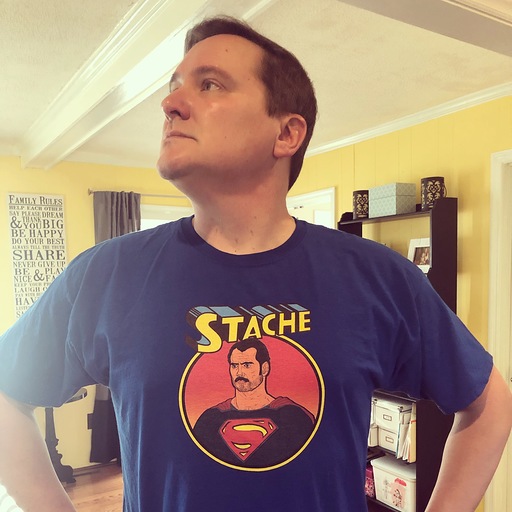 Sean O'Connell is a journalist and CinemaBlend's Managing Editor. Sean created ReelBlend, which he proudly cohosts with Jake Hamilton and Kevin McCarthy. And he's the author of RELEASE THE SNYDER CUT, the Spider-Man history book WITH GREAT POWER, and an upcoming book about Bruce Willis.