The Rock's Best Movies And How To Watch Them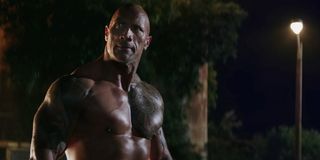 CinemaBlend participates in affiliate programs with various companies. We may earn a commission when you click on or make purchases via links.
When The Rock first began to step away from the world of professional wrestling to focus on a career in film and television, few, if any, of his long-time fans thought he would stand a chance in Hollywood, and assumed it would be no time at all before he was back in the ring. While Dwayne Johnson, the actor, had some success in the early days of his transition to acting, there was a stretch in the middle where he seemed to be floundering in a sea of family-friendly comedies, opposed to rising to the top of the action world. That all changed about a decade into his acting career, which is around the time some of the best The Rock movies started landing in theaters.
With his Fast and Furious franchise debut in 2011, The Rock was the biggest thing going in the professional wrestling, Hollywood, and pop culture. To celebrate the 10-year anniversary of what I like to call the Rock-aissance, I've made a list of his best movies and where you can find them streaming and beyond.
Fast Five (2011)
Released two years after the Fast and Furious franchise was given a soft reboot, Fast Five took the action series to the next level with its story about Dominic Toretto (Vin Diesel), Brian O'Conner (Paul Walker), and their crew pulling off a daring heist, involving some of the most iconic chase sequences through the streets of Rio de Janerio. Hot on their tail, however, is U.S. Diplomatic Security Service agent Luke Hobbs (Dwayne Johnson), who will stop at nothing to catch the Toretto gang while also showing off his massive physique in one hell of a franchise debut.
Following the success of Fast Five, The Rock, much like the film series, reached new heights and quickly became one of Hollywood's most bankable stars.
Buy Fast Five on DVD/Blu-ray on Amazon.
Moana (2016)
Between Fast and Furious movies and other successful action thrillers, The Rock went back to his Disney roots, this time voicing a character who looked like someone out of his extended Anoa'i wrestling family. In Moana, the former WWE Champion played Maui, a demigod who helps the titular princess (Auli'i Cravalho) sail across the ocean to save her people and find her calling, thanks to the heart of Te Fiti. The Rock seems to be having the time of his life throughout Moana, even when he's finally given the chance to sing in a movie after performing all those "Rock Concerts" in WWE years earlier.
Buy Moana on DVD/Blu-ray on Amazon.
Jumanji: Welcome To The Jungle (2017)
In 2017's Jumanji: Welcome to the Jungle, the wild and untamed world of the titular game is brought to the four high school students who stumble upon it, and they're sucked into the world that trapped Alan Parrish all those years earlier. Once transported into Jumanji, the teenagers are transformed into characters played by The Rock, Karen Gillan, Kevin Hart, and Jack Black, with each essentially being the polar opposite of their actual appearances.
Jumanji: Welcome to the Jungle absolutely crushed it at the global box office, bringing in $962 million during its historic run in theaters. With a successful sequel released two years later and another in development, we haven't seen the last of Dwayne Johnson's Dr. Xander "Smolder" Bravestone.
Rent/Buy Jumanji: Welcome to the Jungle on Amazon.
Buy Jumanji: Welcome to the Jungle on DVD/Blu-ray on Amazon.
Pain And Gain (2013)
Michael Bay's 2013 crime thriller Pain & Gain follows three gym rats-turned-criminals, played by Mark Wahlberg, Dwayne Johnson, and Anthony Mackie, who come up with an ill-advised plan achieve their twisted version of the American Dream: kidnapping and extortion. One of the craziest things about this movie is that it's based on the actual crimes committed by the Sun Gym gang in 1990s Miami, Florida, which included the kidnapping and murder of several victims.
Rent/Buy Pain and Gain on Amazon.
Buy Pain and Gain on DVD/Blu-ray on Amazon.
The Other Guys (2010)
Adam McKay's 2010 buddy cop movie, The Other Guys, largely focuses on NYPD detectives Allen Gamble (Will Ferrell) and Terry Hoitz (Mark Wahlberg) attempting to earn the respect of their peers and get to the bottom of an intricate criminal conspiracy, but the first section of the movie spends a hell of a lot of time with over-the-top and beloved crime-fighting all-stars Christopher Danson (Dwayne Johnson) and P.K. Highsmith (Samuel L. Jackson). Well, that is until the two detectives, who actually cause more damage than they stop, accidentally leap to their deaths in pursuit of a criminal.
The thing about Dwayne Johnson and Samuel L. Jackson here is that they are having an absolute blast playing these ridiculous characters, and despite appearing for only a brief period of time, steal the movie.
Rent/Buy The Other Guys on Amazon.
Buy The Other Guys on DVD/Blu-ray on Amazon.
Furious 7 (2015)
The vast majority of Furious 7 consists of Dominic and Brian trying to prevent Deckard Shaw (Jason Statham) from forcing a kidnapped computer hacker from using her powerful computer program in a diabolical scheme. Throughout this globetrotting affair, which includes one logic-defying car chase after another, Dwayne Johnson's Luke Hobbs is largely on the sidelines, but when he gets into the action he straight up breaks a cast by flexing his muscles and walks around with the biggest gun you'll see pretty much anywhere.
Buy Furious 7 on DVD/Blu-ray on Amazon.
Be Cool (2005)
The 2005 crime comedy Be Cool, which is a sequel to 1995's Get Shorty, sees the return of mobster Chili Palmer (John Travolta), who now has his focus on the music industry instead of Hollywood. But, when Chili plans to make a name for himself in the music world, his past, and an extraordinary collection of characters, come back around to make a mess of things.
One of the standouts of F. Gary Gray's adaptation of Elmore Leonard's crime novel is Dwayne Johnson and his portrayal of Elliot Wilhelm, a gay Samoan bodyguard who wants to be a big movie star one day. Johnson, who has a knack for comedy, had only been in action-oriented movies at the time, and Be Cool was a breath of fresh air for the rising film star.
Buy Be Cool on DVD/Blu-ray on Amazon.
The Rundown (2003)
The 2003 action comedy The Rundown was Dwayne Johnson's first major film role that didn't have anything to do with the Mummy franchise, and saw the wrestler-turned-actor portray Beck, a bounty hunter who is sent to the Amazon to locate the missing son (Sean William Scott) of his wealthy employer. When Beck gets to the jungle he quickly realizes this won't be as easy as he originally thought.
Rent/Buy The Rundown on Amazon.
Buy The Rundown on DVD/Blu-ray on Amazon.
Snitch (2013)
The 2013 crime thriller Snitch sees The Rock playing John Matthews, a successful businessman who goes undercover to inform on a drug dealer in order to get his son a lesser prison sentence. What first appears to be a simple one-and-done job quickly turns into anything but, as Matthews finds himself in the middle of an international affair after one of the involved parties turns out to be part of the Mexican drug trade.
Snitch isn't as action-packed as some of Dwayne Johnson's other roles around this time, but it does give him a chance to step back and work on his dramatic acting chops.
Buy Snitch on DVD/Blu-ray on Amazon.
Central Intelligence (2016)
Albeit a little more complicated than entirely necessary, the 2016 buddy spy movie starring Dwayne Johnson and Kevin Hart, Central Intelligence, shows just how well the two movie stars work together. This time around, Johnson plays Bob Stone, a bullied teen-turned-CIA agent who reconnects with Hart's Calvin Joyner, the one-time most popular kid in school whose glory days are definitely behind him. Together, the former classmates must prevent a mysterious figure from sending the world into a state of chaos.
If anything, this movie is worth a watch solely for the younger version of The Rock singing his heart out before his good time is brought to an end by arrogant jocks, though they later get their comeuppance.
Rent/Buy Central Intelligence on Amazon.
Buy Central Intelligence on DVD/Blu-ray on Amazon.
Fast And Furious Presents: Hobbs And Shaw (2019)
Released in the summer of 2019, Fast and Furious Presents: Hobbs and Shaw sees Dwayne Johnson and Jason Statham reprise their respective roles, this time being forced to team up to prevent the cybernetic superman, Brixton Lorr (Idris Elba) from releasing a deadly pathogen. While the movie has an engaging story and easy-to-follow plot, the real triumph is Hobbs and Shaw's insane action set pieces, including Luke Hobbs bringing down a helicopter in the climactic chase scene. Let's just hope a Hobbs and Shaw sequel finds its way into the list of upcoming Dwayne Johnson movies.
Stream Hobbs and Shaw on HBO Max.
Rent/Buy Hobbs and Shaw on Amazon.
Buy Hobbs and Shaw on DVD/Blu-ray on Amazon.
The Mummy Returns (2001)
And then there is the movie that started it all for Dwayne Johnson's acting career: The Mummy Returns. Terrible CGI aside, the 2001 summer blockbuster saw the return of the central cast from The Mummy but this time with the addition of Johnson's fearsome Scorpion King. Given a great moment in the film's prologue and a fun fight scene at the end (again, you have to look past the terrible CGI), this movie is everything you would want from a professional wrestler trying his hand (err...claws?) at acting in a multi-million-dollar movie for the first time.
Stream The Mummy Returns on HBO Max.
Rent/Buy The Mummy Returns on Amazon.
Buy The Mummy Returns on DVD/Blu-ray on Amazon.
Well, those are The Rock's best movies as of right now, but it's far from every single of the former wrestler's work in the film industry. There are titles like Fighting With My Family, one of the best movies on Amazon Prime, but on the other hand, there are those like Doom, which won't be on the list of best Netflix movies anytime soon. If you want to know when you'll be able to see Dwayne Johnson on the big screen again, go ahead and check out CinemaBlend's list of 2021 movie premiere dates for all the latest.
Your Daily Blend of Entertainment News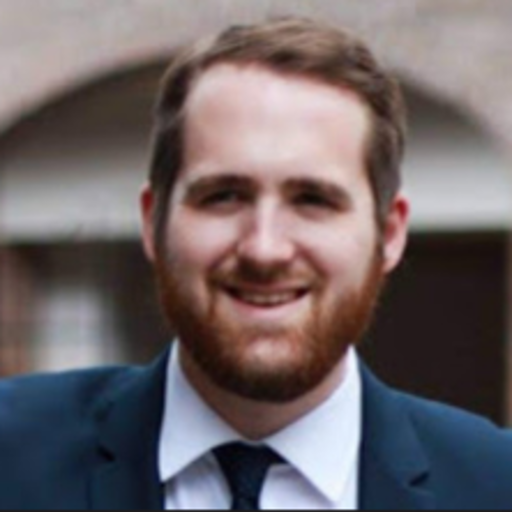 Philip grew up in Louisiana (not New Orleans) before moving to St. Louis after graduating from Louisiana State University-Shreveport. When he's not writing about movies or television, Philip can be found being chased by his three kids, telling his dogs to stop barking at the mailman, or yelling about professional wrestling to his wife. If the stars properly align, he will talk about For Love Of The Game being the best baseball movie of all time.