Upcoming Tye Sheridan Movies: What's Ahead For The Ready Player One Star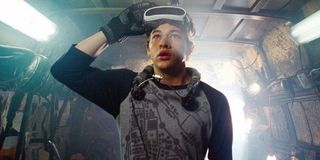 Over the course of the past 10 years, Tye Sheridan has gone from having a small yet pivotal role in Terrence Malick's 2011 sprawling drama The Tree of Life to becoming one of the young rising stars of today's Hollywood with notable appearances in everything from Ready Player One to a pair of X-Men movies. And while it's not yet known if we'll ever see Sheridan reprise his role of Cyclops, aka Scott Summers in the Marvel Cinematic Universe, that doesn't mean the future isn't bright for the talented actor.
In the next couple years, multiple Tye Sheridan movies will land in theaters and show just what kind of range the star of movies like Mud and more recently Voyagers has to offer. With a crime thriller written and directed by one of Martin Scorsese's longtime collaborators to the long-awaited war drama based on one of the landmark novels about the Vietnam War, and more, it doesn't look like we've seen the last of Sheridan just yet.
The Card Counter - TBD (Post-Production)
Writer-director Paul Schrader has been churning out gripping crime dramas and evocative thrillers for nearly 50 years now, and following the success of his 2017 Academy Award-nominated The First Reformed, the longtime collaborator of Martin Scorsese (Taxi Driver and Raging Bull among others) will release what sounds like yet another great story of revenge set in the belly of humanity. Per Variety, The Card Counter will follow a career gambler named William Tell (Oscar Isaac) whose life is turned upside down when he is approached by a young man by the name of Cirk (Tye Sheridan), who wants to get back at a corrupted military colonel (Willem Dafoe). Tiffany Haddish, who proved her dramatic chops in 2019's The Kitchen, is also part of the cast.
Production initially began on The Card Counter in February 2020, but everything was brought to a halt when film sets around the world began to shutter in the early stages of the COVID-19 pandemic. Cameras started rolling again that July, and even though Paul Schrader only had to complete one week's worth of shooting, he wasn't the biggest fan of finishing a movie under those strict conditions. But it wasn't all bad news for Schrader, as the COVID-19 shutdown and subsequent restrictions made it to where his longtime friend Martin Scorsese could help him with the finishing touches, per IndieWire. There is no word on when The Card Counter will be released.
The Tender Bar - TBD (Post-Production)
The upcoming coming-of-age drama The Tender Bar is an adaptation of American novelist J.R. Moehringer's 2005 memoir of the same name, which detailed his upbringing in a bar by his Uncle Charlie and patrons of the bar who helped serve as father figures after his own disappeared just as he was born. Tye Sheridan will be playing the adult version of Moehringer in George Clooney's latest directorial effort with Daniel Ranieri taking on the younger version of the character. The rest of the cast includes Ben Affleck as Moehringer's Uncle Charlie with American Horror Story's Lily Rabe portraying the boy's mother.
The Tender Bar has been in development for nearly a decade now with initial plans getting started back in 2013 when Sony Pictures was set to release the film. Amazon Studios picked up the rights in July 2020, and George Clooney signed on to direct shortly thereafter. After that, it didn't take too much time to get the ball rolling as production started up in eastern Massachusetts in February 2021 before wrapping two mothers later, per The Patriot Ledger.
Black Flies - TBD (Pre-Production)
Tye Sheridan will soon share the screen with his The Tree of Life co-star Sean Penn in Jean-Stéphane Sauvaire's upcoming adaptation of Shannon Burke's novel Black Flies, a film that will see the pair play two lifesaving paramedics with completely different outlooks on life. When announced in February 2021, Deadline described the movie as being one that focuses on the toll the job takes on the medics on a daily basis. Sheridan will take on the role of a young paramedic preparing for medical school who takes a job driving alongside the seasoned veteran played by Penn.
Production on Black Flies is scheduled to get underway in New York City at some point in late 2021, but it remains to be seen exactly when the film will be ready for release and which road it will take when it is ready for audiences.
The Things They Carried - TBD (Pre-Production)
More than 30 years after it was first published, The Things They Carried, Tim O'Brien's celebrated collection of short stories loosely based on his own experiences in the Vietnam War, will be getting a full-fledged, star-studded adaptation at some point in the near future. Led by cast that includes Tom Hardy, Tye Sheridan, Pete Davidson, Stephan James, Ashton Sanders, Bill Skarsgard, and multiple other top-tier actors, Rupert Sanders' (Ghost in the Shell) epic and poignant war drama will bring to life one of the greatest military works since the conflict ended nearly 50 years ago.
It was first announced by Deadline back in November 2020, but there have been no updates since the initial reveal. Expect to hear more about The Things They Carried in the coming months.
Ready Player Two? - TBD (Rumored)
With Ready Player One bringing in nearly $583 million at the box office upon its release in 2018, it only seemed like a matter of time before Steven Spielberg would return to the direct, or at least produce, the adaptation of Ernest Cline's followup novel Ready Player Two. And while nothing definitive has been announced by the filmmaker's Amblin Entertainment or Warner Bros. Pictures, according to Cline himself, the big screen version of his sequel is in the early stages of development as he revealed in a late 2020 Inverse interview.
There aren't a lot of details regarding the project at this stage in the game, but with Ready Player Two (the novel) picking up with protagonist Wade Watts shortly after the first novel ends, it almost seems like a foregone conclusion that Tye Sheridan would be returning if and when the film is given the official greenlight. But with lukewarm reception to the novel upon its release, the future of the Ready Player Two movies largely remains up in the air at this point.
Even though it remains to be seen when, or even if Ready Player Two will move forward and enter production at some point in the near future, there are plenty other Tye Sheridan movies to get excited about in the coming months and years. But if you want to know what's coming to a theater near you in the not-so-distant future, check out CinemaBlend's list of 2021 movie premiere dates.
Your Daily Blend of Entertainment News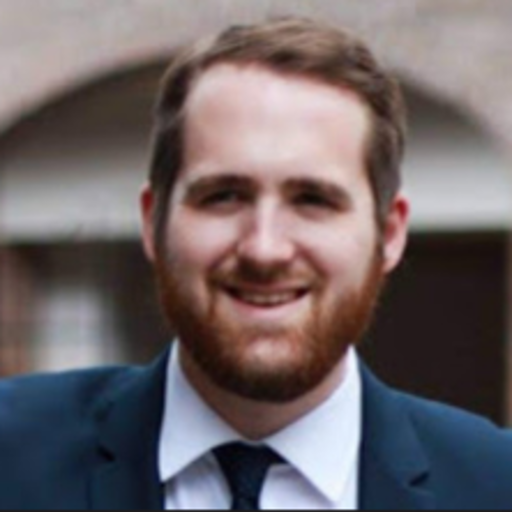 Philip grew up in Louisiana (not New Orleans) before moving to St. Louis after graduating from Louisiana State University-Shreveport. When he's not writing about movies or television, Philip can be found being chased by his three kids, telling his dogs to stop barking at the mailman, or yelling about professional wrestling to his wife. If the stars properly align, he will talk about For Love Of The Game being the best baseball movie of all time.