Upcoming Kristen Stewart Movies: What's Coming Up For The Happiest Season Star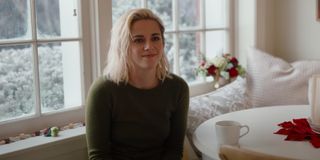 Not too long ago, CinemaBlend ran a piece breaking down the best Kristen Stewart movies and all the different ways you can watch them. And while looking back on the past is a great way to dig up some forgotten film roles from the Happiest Season star, sometimes there's nothing better than to look at what someone has coming out in the next year, two years, and beyond. Such is the case for Stewart, who not only is set to portray Princess Diana in the upcoming biopic Spencer, but also has a few other movie and television shows in the works that sound quite impressive.
With a sci-fi thriller from the king of body horror, David Cronenberg, to another adaptation of one the Beat Generation's most notable figures, and much more, including her directorial debut, Kristen Stewart will have a lot on her plate these next couple of years. Here is some information on each of the movies and TV series…
Spencer - November 5, 2021 (Post-Production)
Kristen Stewart is currently filming the highly anticipated Princess Diana biographical drama Spencer, which is being directed by Pablo Larraín, who you may remember as the filmmaker behind Natalie Portman's Oscar-nominated performance as Jacqueline Kennedy in Jackie. Much like that 2016 biopic, Spencer will focus on a short period of time in Diana's life, specifically the three-day Christmas holiday weekend in 1991, the very weekend the late Princess of Wales decided to divorce Prince Charles and leave the Royal family. Playing the film's version of the Prince of Wales will be Jack Farthing, who is probably best remembered for his portrayal of the ruthless George Warleggan on the period drama Poldark.
Production on Spencer started back in January 2021 when the cast and crew took to Germany for a few weeks of shooting before departing to the United Kingdom to knock out the rest of principal photography. Though no release has been set at this point in time, IndieWire has reported that Neon and Topic Studios are eyeing a Fall 2021 release. In August 2021, it was revealed that Spencer would land in theaters November 5, 2021.
Crimes Of The Future - TBD (Pre-Production)
Kristen Stewart has worked with some pretty major directors over the years, but few compare to the body of work of the man who'll be directing her next sci-fi/horror thriller. At some point in the near future, Stewart will appear alongside Viggo Mortensen and Lea Seydoux in David Cronenberg's Crimes of the Future, which happens to be the director's first original screenplay since 1999. Per The Hollywood Reporter, Crimes of the Future (the same name as a non-related Cronenberg film from 1970) follows a performance artist who has embraced what is called Accelerated Evolution Syndrome to sprout new organs that he then removes in front of paying audiences.
It has not yet been revealed who will be playing each character, but we should know more soon as production is set to get underway on Crimes of the Future at some point in August 2021. There is also no word on when the film will be released theatrically.
Untitled William S. Burroughs Biopic - TBD (Pre-Production)
Kristen Stewart is no stranger when it comes to adaptations of novels from Beat Generation writers, having previously appeared in Walter Salles' 2012 movie version of Jack Kerouac's iconic On the Road, in which she played Marylou, Dean Moriarty's (Garrett Hedlund) 16-year-old wife. This time around, Stewart is set to have one of the leading roles in Ben Foster's untitled drama about the legendary American writer and one of the literary world's most infamous junkies, William S. Boroughs. Foster, who is making his directorial debut here, will be portraying William S. Burroughs with Stewart playing Joan Vollmer, the writer's common-law wife and muse who accidentally shot and killed by the Beat Generation writer in Mexico City just two years before he became a successful novelist with Junkie.
According to a Variety report when the movie was first announced in May 2019, it will explore the love triangle between William S. Burroughs, Joan Vollmer, and a straight-laced American expatriate portrayed by Dunkirk's Tom Glynn-Carney. There have not been updates in the two years following this announcement.
A Life In Men (TV Series)? - TBD (Pre-Production)
Back in August 2018, Production Weekly (via SpoilerTV) revealed that Charlize Theron was set to produce a Netflix series based on Gina Frangello's 2014 novel A Life in Men, with Kristen Stewart and Theron's Mad Max: Fury Road co-star Riley Keough in talks to portray two women whose friendship is forever changed during a 1980s trip to Greece. The show, like the novel on which it is based, centers on Mary and Nix, two childhood friends who go on a trip after the latter discovers that former has been diagnosed with a mysterious disease that will bring an untimely end to her life. On the trip, which is filled with exotic travels, parties, and sexual awakenings, the two friends are no longer close with the viewer left to figure out why.
When A Life in Men was first announced (the only time any information has been shared), it was not revealed which characters Kristen Stewart and Riley Keough will be playing once the Netflix series enters production. With nearly three years having passed and no updates, this one could be over before it starts.
The Chronology Of Water (Director) - TBD (Announced)
Kristen Stewart is known for her long list of outstanding movie performances, but that isn't the be-all and end-all of her career as the Twilight star has been thinking about directing a feature film for some years now. This is something that came up in a 2018 interview with the Cannes Film Festival (via IndieWire) in which Stewart, who previously directed the short film Come Swim in 2017, said she was in the process of getting ready to adapt Lidia Yuknavitch's memoir The Chronology of Water. The book, which was released in 2011, explores the effect of grief experienced by a young woman whose developing sexuality, and attraction to both men and women, leads to dark path.
At the time of the interview, Kristen Stewart was still in the process of finishing the script and had plans to start production at some point in 2018 but those plans have yet to materialize. Don't count this one out, though, as Stewart seems to have a strong connection to the material and its author.
The next few years will be extremely busy for Kristen Stewart with all of these upcoming movie and TV shows. When the Spencer release date is finally announced, you'll be able to find it and more in CinemaBlend's list of 2021 movie premiere dates.
Your Daily Blend of Entertainment News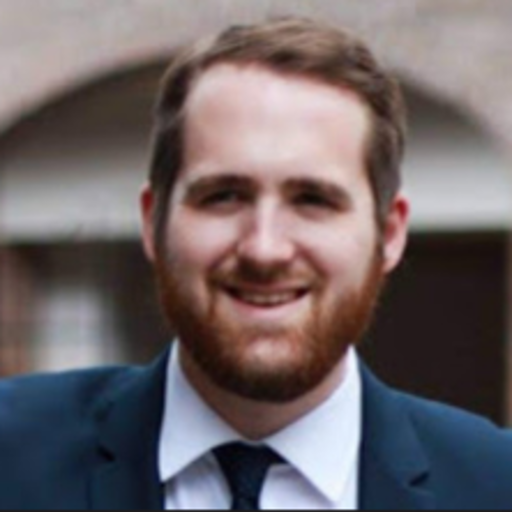 Philip grew up in Louisiana (not New Orleans) before moving to St. Louis after graduating from Louisiana State University-Shreveport. When he's not writing about movies or television, Philip can be found being chased by his three kids, telling his dogs to stop barking at the mailman, or yelling about professional wrestling to his wife. If the stars properly align, he will talk about For Love Of The Game being the best baseball movie of all time.