Army Of The Dead Streaming: How To Watch The Dave Bautista Movie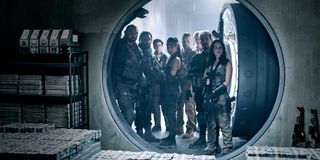 CinemaBlend participates in affiliate programs with various companies. We may earn a commission when you click on or make purchases via links.
It seems like we have been talking about Zack Snyder's Army of the Dead for years now (because we have), but the time has finally come and the movie's release is right around the corner. On Friday, May 21, you'll be able to watch Army of the Dead streaming and witness Dave Bautista lead a group of mercenaries into a cordoned-off Las Vegas with a shot at pulling off the most improbable heist while fighting off legions of the undead.
There are a few things, however, that we must go over before you start up Zack Snyder's return to the zombie genre 17 years after he made his mark on Hollywood with his underrated Dawn of the Dead remake. First, we have to go over where you can stream the genre-bending action thriller. Then, there is the business about seeing the movie early in theaters. And finally, you'll probably want to know what the critics are saying about the highly-anticipated zombie movie.
Where Is Army of the Dead Available Streaming
Although getting into Las Vegas, stealing a load of cash, and getting out alive doesn't look like it's going to be all that easy for the characters in Army of the Dead, watching Zack Snyder's latest movie from home is the complete opposite considering the action is streaming on Netflix.
On Friday, May 21, all you will need to do is open the Netflix app (or website) on your preferred streaming device, search for Army of the Dead, and start watching. Before you know it, you'll be marveling at the sights and sounds of action-packed thrill ride, falling in love with the cast, and marveling at a freaking zombie tiger.
Stream Army of the Dead on Netflix (May 21).
How To Catch Army Of The Dead In Theaters
Not too long ago it seemed like we had a better chance of seeing "The Snyder Cut" of Justice League than we did seeing a Netflix movie get a wide release in theaters, but 2021 has been a year like none other. Not only did we get Zack Snyder's Justice League on HBO Max in March 2021, but now Army of the Dead is heading to 600 theaters across the United States, breaking new ground for the streaming service.
Starting Friday, May 14 (with early preview screenings the night before), you will be able to watch Army of the Dead on the big screen, that is if you live near a Cinemark Theaters location or any number of smaller chains throughout the country. This news was first revealed in an early May 2021 Variety report which stated Zack Snyder's latest movie would open in 200 Cinemark locations as well as smaller chains, bringing it up to around 600 locations in total. The movie won't be showing at AMC or Regal theaters.
Find Army of the Dead Showtimes Near You.
What Critics Are Saying About Army Of The Dead
Before you go and spend two-and-a-half hours of your time with Army of the Dead, you may want to know what people are saying about Zack Snyder's return to the horror genre.
After watching the movie for himself, CinemaBlend's resident Zack Snyder expert Sean O'Connell called Army of the Dead the filmmaker's "funniest film to date" before saying it was "legit terrifying."
Observer's Brandon Katz, however, wasn't as blown away with Army of the Dead. In a tweet, the critic explained that the movie felt like it was "cobbled together" from various elements before pointing out some pacing issues in opening 50 minutes.
And while not everyone is in agreement about Army of the Dead, one thing just about everyone agrees on is the film's opening credits sequence, which is par for the course for Zack Snyder at this point.
Now you know how to watch Army of the Dead streaming (as well as in select theaters). All there is to do now is wait for the movie to drop on Netflix Friday, May 21. And while you're waiting, go ahead and check out CinemaBlend's 2021 movies schedule.
Your Daily Blend of Entertainment News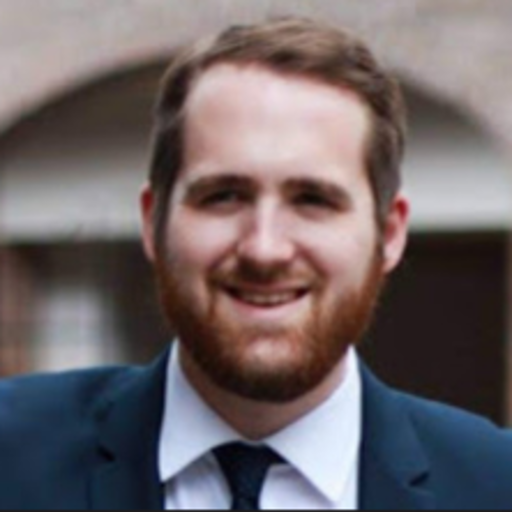 Philip grew up in Louisiana (not New Orleans) before moving to St. Louis after graduating from Louisiana State University-Shreveport. When he's not writing about movies or television, Philip can be found being chased by his three kids, telling his dogs to stop barking at the mailman, or yelling about professional wrestling to his wife. If the stars properly align, he will talk about For Love Of The Game being the best baseball movie of all time.