11 Great Korean Movies You Can Watch On For Free On Tubi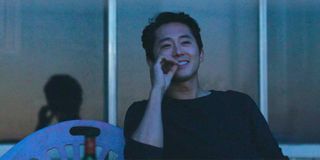 CinemaBlend participates in affiliate programs with various companies. We may earn a commission when you click on or make purchases via links.
Tubi may not receive as much attention as premium services like Hulu and Netflix, but it offers an equally exciting collection of films and movies and all for free. Tubi also has the added bonus of a wide selection of films from Asian countries, especially Japan, China, and South Korea. The Korean movies streaming on Tubi are some of the best films that the platform has to offer.
With films like Parasite and Minari being huge award winning and acclaimed movies over the last few years, the interest in Korean and Korean-American cinema has increased. If you're new to the world of Korean cinema, then these Korean movies streaming on Tubi are the perfect place to start.
The Wailing (2016)
The Wailing is essentially a horror film, with curses, possession, zombie, and ghost elements. Na Hong-jin directed The Wailing. A mysterious Japanese stranger (Jun Kunimura) arrives at a small village in South Korea. Police officer Jong-goo (Kwak Do-won) must solve the mystery of whether the Japanese stranger is causing all the illnesses that are turning the villagers into killers. The stakes become even higher when Jong-goo's daughter Hyo-jin (Kim Hwan-hee) becomes infected with the disease.
The Wailing is the kind of horror movie that becomes more disturbing after every passing moment. The Wailing ending will leave you petrified. The Wailing is not only one of the best Korean horror films out there but one of the best horror films in general. It's a must-watch for all horror fans.
Poetry (2010)
Lee Chang-dong directed Poetry, a movie about a Korean grandmother who undergoes one of the most challenging times in her life but still seeks beauty in every aspect of the world. Yang Mi-ja (Yoon Jeong-hee) is a single Korean grandmother raising her grandson Jong-wook (Lee David). Within a span of a couple of days, she finds out that she's in the early stages of Alzheimer's disease, joins a poetry class, and finds out her grandson has ties to a young girl who committed suicide.
Poetry is one of the most quietly tragic films I've ever seen. It's heartbreaking mainly because of how viewers witness the treatment of Mi-ja by those around her, and also because of the film's main conflict involving her grandson. You can't watch Poetry without caring for Mi-ja, and that makes the film so much more impactful than many movies out there. Lee Chang-dong creates such a humble and tragic heroine.
3-Iron (2004)
Sun-hwa (Lee Seung-yeon) and Tae-suk (Jae Hee) are Bonnie and Clyde-style starcrossed lovers who meet when Tae-suk breaks into Sun-hwa's house. Then he saves her from her abusive husband. Sun-hwa and Tae-suk embark on an adventure of breaking into other people's homes, only with the intent to live in their space for a while. On their journey, they fall in love. Kim Ki-duk directed 3-Iron.
Tae-suk and Sun-hwa are criminals in the sense that it's a crime to break into other people's homes, but they're not criminals in the same sense you expect from a Bonnie and Clyde type romance. However, I compared them to Bonnie and Clyde because the infamous duo have become synonymous with couples with unwavering devotion to one another, and Tae-suk and Sun-hwa give the same sense of unwavering loyalty and understanding of each other. It's unbreakable and beautiful. 3-Iron is a complex film that barely has dialogue but shows a love story so compelling because, if you take it at face value, it's raw and instinctual.
The Man From Nowhere (2010)
The genre of mysterious men who have a violent past but are retired until something happens to pull them back into that world is quite popular. Luckily for those missing those types of movies, The Man from Nowhere exists. Lee Jeong-beom directed this action thriller. The Man from Nowhere follows Cha Tae-sik (Won Bin) as he goes on a bloody journey to find a child, So-mi (Kim Sae-ron), who he bonded with before her kidnapping.
Cha Tae-sik is a badass who deserves to rank high up there with action movie heroes. He's skilled at hunting, killing, and doing whatever is necessary for revenge and to find those he loves. Cha Tae-sik is not a one-note killer because he clearly has an emotional core that keeps him human. The Man from Nowhere ending is very sentimental, which may make it a little different than many action-thrillers but that's a good thing.
Stream The Man from Nowhere on Tubi
I Saw The Devil (2010)
I Saw The Devil, directed by Kim Jee-woon, follows Kim Soo-hyun (Lee Byung-hun) and Jang Kyung-chul (Choi Min-sik) as they engage in a deadly cat and mouse game. Kyung-chul is a serial killer and Soo-hyun is the man hunting him.
I Saw The Devil is a film that many may find really hard to watch because of its graphic nature. However, it's one of the best films I've seen. If you can stomach it, it's definitely worth watching for the overall storyline, the characters, the acting, and just the general mental and physical combat between these two men, one a clear monster and the other quickly becoming one. It's definitely one of the best Korean movies available to stream.
Stream I Saw The Devil on Tubi
Spring, Summer, Fall, Winter, And Spring (2004)
Kim Ki-duk directed Spring, Summer, Fall, Winter, and Spring. It depicts the life of a Buddhist monk and his teacher. Each part of the story takes place during a season, with about ten to twenty years pass from one season to another. It starts with the Buddhist as a young child with his teacher. Then it explores various life lessons and journeys he faces as he ages, from teenage hormones to being accused of committing a crime. Yeong-su Oh plays the teacher or older monk. The Buddhist monk is played by various actors, including Seo Jae-Kyung and Young-Min Kim.
Spring, Summer, Fall, Winter, and Spring is another film on this list that uses minimalist dialogue (which makes sense because Kim Ki-duk directed 3-Iron as well). This meditative story is told through the scenery, actions, and emotions of the characters. Spring, Summer, Fall, Winter, and Spring is a story about the captivating and painful nature of life, with all its lessons, growth, devastation, death, and rebirth.
Stream Spring, Summer, Fall, Winter, and Spring on Tubi
Burning (2018)
Based on Haruki Murakami's short story "Barn Burning," Burning is a mystery thriller about Lee Jong-su (Yoo Ah-in), a man who moves back to his hometown to take care of his father's farm. He reunites with childhood neighbor Shin Hae-mi (Jeon Jong-seo). The two have a brief and casual relationship before she goes abroad to Africa. When she returns, her new friend Ben (Steven Yeun) becomes part of their lives. Hae-mi disappears and Jong-su suspects that Ben might have been responsible for her vanishing.
Burning gives you no clear answers but leaves you more than enough clues to draw your own opinions. Steven Yeun gave a great and Oscar deserving performance in Minari, but I would argue that he may have given his best performance (so far) in Burning. There is something just so unsettling about Ben that makes you unsure if he's just some strange rich guy or a total psychopath (a Korean version of Patrick Bateman). Either way, he's terrifying in the most subtle ways. Lee Chang-dong directed Burning.
Treeless Mountain (2008)
Jin (Hee Yeon Kim) and Bin (Song Hee Kim) are two young girls who live with their mother until she takes them to live with her sister-in-law, their aunt, who they call "Big Aunt." Big Aunt (Mi Hyang Kim) often switches between showing some care and total neglect of these two little girls. They spend most of their days trying to fill a piggy bank because they believe it will lead to their mother's return.
If you want to see a really good movie about extremely flawed adults tasked with protecting children, then Treeless Mountain is worth a watch. This whole film is just heartbreaking from start to finish, though it kind of gives the two girls peace at the end. Director So Yong Kim immediately makes you care for Jin and Bin, so make sure to have a tissue around as you watch this one.
Stream Treeless Mountain on Tubi
Friend (2001)
Friend tells the story of four childhood friends who have an unbreakable bond as children, but end up living four very different lives. Two of them become leaders of rival gangs. Kwak Kyung-taek directed Friend, and it stars Yu Oh-seong, Jang Dong-gun, Seo Tae-hwa, Jung Woon-taek, and Kim Bo-kyung.
If someone ever does a ranking of the best international mob or gangster movies of all time, I think Friend definitely needs to be in the conversation. The ending is tragic not only because of what happens at the end, but because you know the character feels he had no other choice. Friend shows what can happen when crime and too much pride mix.
Train To Busan (2016)
Directed by Yeon Sang-ho, Train to Busan follows Seo Seok-woo (Gong Yoo) as he boards a train to Busan to get his daughter, Seo Su-an (Kim Su-an) to her mother to celebrate her birthday. While on the train, a zombie apocalypse breaks out all over the country, including on the train.
Train to Busan is considered one of the best zombie movies because it balances high-octane zombie action drama, social commentary, and the emotional stress of watching a father trying to keep his daughter alive. It's a movie that gives you everything you want and need from an entertaining zombie flick.
Pietà (2012)
Pietà is a revenge drama about Lee Kang-do (Lee Jung-jin), a man who makes a living hurting people who don't repay loans. One day, Jang Mi-sun (Jo Min-su) shows up at Kang-do's door claiming to be the mother who abandoned him as a child. At first Kang-do doubts her but eventually begins to believe and develop a life with her. However, his violent past and those who he has wronged continues to haunt him.
Pietà, like I Saw the Devil, needs a bit of a trigger warning as some of the content and scenes are quite graphic. With Pietà, director Kim Ki-duk creates this really dark look at two people who are equally disturbed but attempting to build a family. Pietà works because of the stand-out performances by Lee and Jo.
If you're new to the world of Korean cinema, but have a respect and passion for it (like me) then you should definitely watch all these Korean movies streaming on Tubi. You should also just browse through Tubi because it really does have an exceptional collection of Korean films. Hopefully, it'll start to include more 2021 movies from South Korea in the near future.
Your Daily Blend of Entertainment News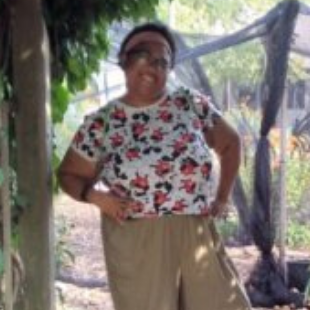 Spent most of my life in various parts of Illinois, including attending college in Evanston. I have been a life long lover of pop culture, especially television, turned that passion into writing about all things entertainment related. When I'm not writing about pop culture, I can be found channeling Gordon Ramsay by kicking people out the kitchen.