Luca: What To Watch If You Liked The Pixar Movie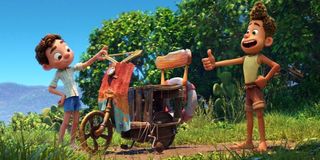 CinemaBlend participates in affiliate programs with various companies. We may earn a commission when you click on or make purchases via links.
It is no surprise that whenever one of us starts any given Pixar movie we immediately hold it to a higher standard simply because of the studio's proven track record of producing hit after hit for more than a quarter-century. That can be said for Luca, the studio's latest animated adventure about a sea monster obsessed with humans who becomes the thing he admires and his parents fear. This transfixing and ambitious coming-of-age story made for one of the most enjoyable summer 2021 movies and allowed us to escape the hustle and bustle of our lives and go off to director Enrico Casarosa's version of the Italian Riviera.
After watching the beautifully written and expertly executed story, you may be looking for other movies like Luca. The following list contains a few examples of Disney and Pixar's partnership, several of Studio Ghibli's best offerings, and a few live-action movies that capture some of the emotions and themes seen in Luca.
The Little Mermaid (1989)
Ariel (Jodi Benson), the rebellious 16-year-old daughter of King Triton (Kenneth Mars) is fascinated with life beyond the ocean floor and dreams of living her life on land. After falling in love with a human prince, Ariel will do anything to be with him, even if it means giving up everything she loves to make a deal with villainous Ursula (Pat Carroll)
Why it's worth checking out if you like Luca**:** There are the on-the-surface comparisons between Luca and The Little Mermaid like how both start out underwater and feature main characters who are obsessed with all things human, but there are also a few more. One of the most striking similarities is the way in which both films are metaphors for the waning days of childhood and how children and their parents deal with the thought of growing up and breaking out.
Stream The Little Mermaid on Disney+.
Rent/Buy The Little Mermaid on Amazon.
Kiki's Delivery Service (1989)
Upon turning 13 years old, a young witch by the name of Kiki moves to a seaside town along with her talking cat, Jiji, to spend a year alone training, as per tradition. To hone her skills, make a little money, and make friends in her new home, Kiki begins a special delivery service, making the most out of her flying broom. The journey, however, isn't all fun and games, especially when self-doubt sets in, potentially ruining everything.
Why it's worth checking out if you like Luca**:** The presence of the 1989 Studio Ghibli classic Kiki's Delivery Service can be felt throughout Luca and is a perfect companion piece. Sure, there are the seaside town comparisons and main characters setting off on life-changing adventures, but there is also something more here. Both of these movies do a brilliant job of touching on the fear, isolation, and struggles of following your dreams as well as the triumph of victory.
Stream Kiki's Delivery Service on HBO Max.
Buy Kiki's Delivery Service on Amazon.
Up (2009)
When his wife falls ill and dies just before they are to set off on a journey they had been planning since childhood, 78-year-old Carl Fredricksen (Edward Asner) equips his house with hundreds of balloons and sets off for Paradise Falls where a life-changing adventure awaits.
Why it's worth checking out if you like Luca**:** The 2009 Pixar instant-classic Up (which has one of the most heartbreaking openings in the studio's history) does a great job of showing that it's never too late to wreck the status quo and break out on your own on a meaningful adventure. Like Luca, this adventure film shows what great things can come when you leave your comfort zone and open up to the world around you.
Ponyo (2008)
When off on a journey to the world beyond the ocean, Ponyo, a goldfish princess, meets and strikes up an immediate friendship with a human boy named Sosuke. But as Ponyo begins to spend more time above the surface of the water, the more human-like she becomes, which troubles her stern and protective father. Upon escaping her father's kingdom, the real fun and danger begin for Ponyo and everyone in the nearby village.
Why it's worth checking out if you like Luca**:** Like with Kiki's Delivery Service, it's easy to see the ways in which Luca's director, Enrico Casarosa, drew from Studio Ghibli and Ponyo in terms of storytelling, themes, and animation. With shapeshifting sea creatures, characters wanting to find their place in the world, and parents trying their hardest to protect their young from the dangers of the world, the comparisons are endless.
Pinocchio (1940)
When a lonely woodworker named Geppetto (Christian Rub) wishes that a recently finished puppet was a real boy, a fairy makes his dreams come true, resulting in the creation of Pinocchio. Although conscious, the wooden boy is naive and prone to the trickery of the cruel world beyond his creator's wood shop, creating quite a dilemma.
Why it's worth checking out if you like Luca**:** Although it is never said outright in the movie where the events of Pinocchio take place, the 1883 fairytale on which it is based is set in a small seaside Italian village. Much like Luca, the 1940 Disney classic touches on how young and innocent characters deal with the unforgiving nature of the modern world and its most unsavory of characters. On top of that, both films do a great job of showing the lengths a parent will go to protect their children.
Coco (2017)
Miguel, a 12-year-old aspiring musician, wants to do one thing and one thing only: follow in the footsteps of his idol Ernesto de la Cruz. But there's one major catch: his family has a generations-old ban on music. When Miguel sets off to prove himself as a guitarist he is transported to the colorful and magical Land of the Dead, where he uncovers a part of his family's history that has long since been forgotten and could potentially be lost forever.
Why it's worth checking out if you like Luca**:** If you were taken away by the wonder of Luca's visuals and great coming-of-age story, then Coco is perfect for you. Paying both tribute and respect to Mexican culture much like Luca did with the Italian Riviera, this beautifully animated journey brings with it wonderful messages about following your dreams, being true to yourself, and what it means to be family.
Castle In The Sky (1986)
When a young orphan by the name of Sheeta escapes the government agent taking her to a military prison and a group of pirates attempting to steal a mysterious crystal around her neck, the princess sets off on a magical journey with a young orphan during which they discover a mythical floating city with an abundance of treasure.
Why it's worth checking out if you like Luca**:** The 1986 Studio Ghibli film Castle in the Sky doesn't seem like it has a lot in common with Luca on the surface, but both films feature main characters who form an unbreakable bond with newfound friends from a different way of life and evade persecution and exploitation by society.
Stream Castle in the Sky on HBO Max.
Buy Castle in the Sky on Amazon.
The Fox And The Hound (1981)
The childhood bond shared by Tod the fox (Mickey Rooney) and Copper the hound dog (Kurt Russell) is put to the ultimate test as they grow older and begin to fall in line with their natural instincts.
Why it's worth checking out if you like Luca**:** The heartbreaking 1981 Disney classic The Fox and the Hound, like Luca, tells a story that argues that despite our differences we should strive to come together for a better world. Both films also deal with being true to yourself, even if it means going against your very nature.
Stream The Fox and the Hound on Disney+.
Rent/Buy The Fox and the Hound on Amazon.
Finding Nemo (2003)
Marlin (Albert Brooks), an overly cautious clown fish goes through an experience no parent wants to think about: the abduction of a child. Together with a strong-willed blue reef fish named Dory (Ellen DeGeneres), who has the memory of a goldfish, Marlin sets out on an epic journey to track down his missing son, meeting all sorts of creatures and dangers along the way.
Why it's worth checking out if you like Luca**:** When looking Luca and Finding Nemo, it's easy to see a comparison in terms of both movies taking place in or near the ocean, but there are also a few other things the two Pixar films have in common. First, both have a great pairing of anxious protagonists who break out of their shell because of new, strong-willed friends. And then there is the idea of parents doing anything and everything to find and protect their young, no matter what it takes.
Stream Finding Nemo on Disney+.
Rent/Buy Finding Nemo on Amazon.
La Luna (2012)
Enrico Casarosa's 2012 animated short La Luna follows a young Italian boy named Bambino as he sets off on a boat trip with his father and grandfather, who can't seem to agree on anything. When Bambino is tasked with climbing a ladder to reach the moon, he finds his own way to continue his family's peculiar line of work.
Why it's worth checking out if you like Luca**:** Nearly a decade before he released Luca, Enrico Casarosa gave the world a glimpse at his bright future with this fantastical short film. There are numerous similarities shared by the two, with everything from character models to themes and locations. It's short, clocking in at seven minutes, but La Luna is a true gem.
Roman Holiday (1953)
William Wyler's classic romantic comedy Roman Holiday follows overwhelmed Princess Ann (Audrey Hepburn) as she escapes her royal duties during a visit to Rome for a night of fun. But when a night on the town takes an unexpected turn, she ends up in the apartment of an American journalist named Joe Bradley (Gregory Peck) whose newspaper editor wants to take advantage of the situation.
Why it's worth checking out if you like Luca**:** One of the best movies on Amazon Prime, Roman Holiday has a lot of the Italian charm seen and felt in Luca. On one hand you have the presence of Vespas in both films as well as characters lose themselves in sights, sounds, culture, and people of an Italian city.
Stream Roman Holiday on Amazon.
Rent/Buy Roman Holiday on Amazon.
Call Me By Your Name (2017)
Luca Guadagnino's 2017 romantic drama Call Me By Your Name tells the story 17-year-old Elio Perlman (Timothée Chalamet) who spends a summer falling in love with a small Italian village and Oliver (Armie Hammer), a doctoral student living with Elio's family during break.
Why it's worth checking out if you like Luca**:** Even though Call Me By Your Name focuses on romance and Luca focuses solely on the friendship of Luca (Jacob Tremblay) and Alberto (Jack Dylan Grazer) according to director Enrico Casarosa, there are still a great deal of similarities. First, both films share a similar aesthetic quality with their depiction of northern Italian seaside towns. On top of that, both deal with characters who find themselves on the fringes of society. It should be noted that Call Me By Your Name is rated R, just in case any parents were wondering.
Stream Call Me By Your Name on Starz.
Rent/Buy Call Me By Your Name on Amazon.
These are just a few of the films that you will probably enjoy if you liked Luca, as there are plenty more movies on Netflix and other streaming services, including some featuring the outstanding Luca cast.
Your Daily Blend of Entertainment News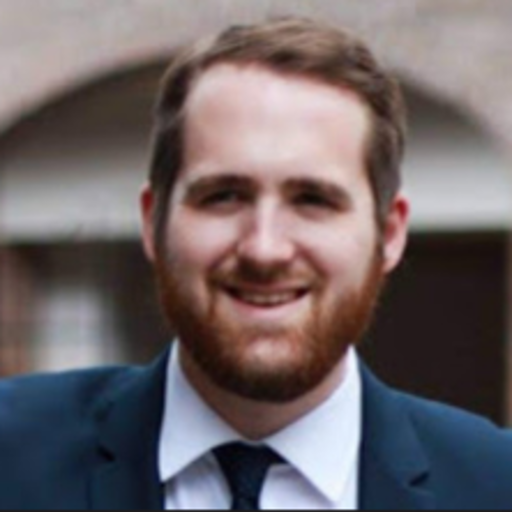 Philip grew up in Louisiana (not New Orleans) before moving to St. Louis after graduating from Louisiana State University-Shreveport. When he's not writing about movies or television, Philip can be found being chased by his three kids, telling his dogs to stop barking at the mailman, or yelling about professional wrestling to his wife. If the stars properly align, he will talk about For Love Of The Game being the best baseball movie of all time.