What Is Mubi: 7 Things To Know About The Movie Streaming Service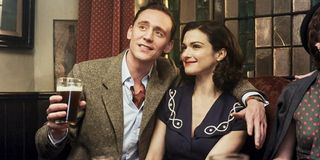 There is no way of getting around it, there are a TON of streaming services out there. Even when we're not talking about all the niche streamers found in the depths of the Roku, Fire TV, or Apple TV app libraries, we have access to more online movie platforms than ever before. And while there isn't enough time in a year or money in our bank accounts to add all of them to our collection, sometimes complimenting platforms like Amazon, Netflix, and Hulu can make life a lot more enjoyable. That's where the Mubi streaming service comes into play.
Never heard of the service before? Well, you're in for a real treat. Everything from the expansive yet not overwhelming collection of movies on Mubi to all the features that make the platform seem more like a a film community than collection of classic, cult, and arthouse titles make the platform a must for cinephiles or those who just want a curated list of some of the best movies out there.
Mubi Is A Streaming Platform For Cinema Fans
On streaming platforms, like when you're looking for the best movies on Netflix, you will find libraries that are catered towards everyone from die hard film fans to general audiences looking for a way to kill a few hours on a weeknight. Mubi, on the other hand, takes a more specialized approach to its film curation, and offers the best the world of cinema has to offer while also introducing its subscribers to hidden gems and forgotten classics.
This doesn't mean Mubi doesn't encourage exploration; quite the contrary. When I first signed up for the service, I started browsing the various categories and came across a 2003 video essay titled Los Angeles Plays Itself (check out the trailer here), and for the next three hours I watched as Thom Anderson break down the history of the city in movies and how its legacy has been overshadowed by Hollywood.
Mubi Makes Daily Additions With The 'Film Of The Day' Section
One of the coolest features on Mubi is the "Film of the Day" section which introduces a new title to the streaming library every day of the week. The new additions range from movies released within the past couple of years to those going back decades and more than a half-century in some cases. Each of these movies come with descriptions, trailers, information on the cast and crew, and articles about the film's significance and other commentary.
The experience is even better when you imagine Mubi as a theater with images of the movie taking the place of posters plastered outside a small movie house. This is especially so as independent theaters struggle with the COVID-19 pandemic.
Mubi Also Has A Vast Library Containing Classic, Cult And Arthouse Films And Documentaries
Up above I mentioned Los Angeles Plays Itself and how much fun I had watching it when I first signed up for Mubi, but it isn't the only movie I've fallen in love with since getting a subscription. In fact, the first weekend I had Mubi, I spent a large portion of my time exploring what the service had to offer. With documentaries like State Funeral (which features restored footage captured around the Soviet Union following the death of Joseph Stalin), Italian horror films like Demons 2 (a woman is possessed by a demon in a movie on her television), and Yorgos Lanthimos' unsettling Dogtooth (this movie is MESSED up).
But one thing you should know about the Mubi collection is that some are only available for a short period of time (as is the case for Dogtooth), so if you see something you want to watch you better not waste any time. Anyone who has used Mubi in the past will probably remember the days when movies were only available for 30 days before being taken off the curated list.
The Mubi Releases Section Gives Subscribers Access To An Exclusive Collection Of Movies
The Mubi Releases section features a diverse collection of exclusive movies (both feature films and documentaries) that is impressive to say the least. Handpicked by the curators over at Mubi, this collection of titles has a little something for every film buff and will help introduce you to movies and filmmakers that might have slipped between the cracks. This is how I found Sergei Loznitsa's astonishing and transfixing State Funeral which led to me spending two-and-a-half hours watching restored footage of Stalin's funeral. This breathtaking "fly on the wall" documentary was something to behold but something I would have probably missed had I not found it on Mubi.
Beyond All Of The Streaming Content, Mubi Offers A Platform For Fans And Filmmakers To Share Their Thoughts
I have a test for all streamers that I call the Night of the Living Dead test. Pretty much, George A. Romero's 1968 black-and-white horror classic is available everywhere because of copyright issues that left it in the public domain. And while Night of the Living Dead is one of the best movies on Amazon Prime (a platform that gives you access to some great behind-the-scenes facts), that pales in comparison to Mubi's version which lets you open discussions with other subscribers through the service's social functions.
The Mubi Notebook section includes articles written about movies like Night of the Living Dead, directors like the late George A. Romero, and commentary from filmmakers about those movies. Like the "Film of the Day" section, Mubi Notebook is updated daily with new posts about upcoming releases, guest articles, and more. The Mubi Feed is another great way to use the streaming service's social features to learn about new movies, directors, and much much more.
A Monthly Mubi Subscription Costs $10.99, $5.99 As An Amazon Add-On
All these features are great and all but let's get down to brass tacks when it comes to Mubi. A standard Mubi account will run you $10.99 per month (after a seven-day free trial) or $6.99 per month if you go with an annual subscription (one-time payment of $83.88).
There is also a Mubi channel on Amazon Prime that runs $5.99 per month, but this model only includes the movies and not Mubi Notebook or Mubi Feed. Also, it should be noted that the $5.99 monthly fee is on top of the Amazon Prime membership fee. So take that into consideration.
Mubi Is Available On Multiple Devices
One last thing about Mubi is that it's available on a number of streaming devices including Apple TV, Chromecast, Amazon Fire TV, and Roku. It is also available on a number of smart TVs, smartphones, and tablets, as well as web browsers like Safari and Chrome. If you want to watch Mubi on your PlayStation or XBOX consoles, your best bet is to order Mubi through Amazon Channels, which works flawlessly, in my opinion.
Hopefully all of this helps you answer the question: Do I need to add Mubi to my streaming library?
Your Daily Blend of Entertainment News
Philip grew up in Louisiana (not New Orleans) before moving to St. Louis after graduating from Louisiana State University-Shreveport. When he's not writing about movies or television, Philip can be found being chased by his three kids, telling his dogs to stop barking at the mailman, or yelling about professional wrestling to his wife. If the stars properly align, he will talk about For Love Of The Game being the best baseball movie of all time.