The Best Kate Winslet Movies And How To Watch Them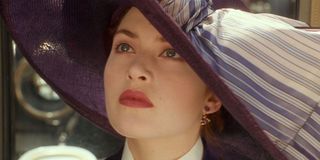 CinemaBlend participates in affiliate programs with various companies. We may earn a commission when you click on or make purchases via links.
There were some soon-to-be major acting talents who just starting to really step onto the map the moment I was born. One of these was Kate Winslet, who I has been in so many films that I have grown up loving to watch. While she recently starred in the HBO series Mare of Easttown, this famous actress has done so much in the film industry that's worthy of praise.
In some cases, these are among the best movies on Netflix or the best movies on Amazon Prime. From gems like Finding Neverland to big-time blockbusters like Titanic, Winslet has done it all – and now, here are the ways you can watch the best Kate Winslet movies streaming – plus a special bonus item at the end.
Sense And Sensibility (1995) (Amazon Prime)
This was one of the first films that put Kate Winslet on the map. In Sense and Sensibility, we see the story of the impoverished Dashwood family, which focuses on the two sisters, Elinor and Marianne, and how they embody good sense and sensibility, showing the difference between the two.
There's a reason why Winslet started to grow in popularity after this film. Her performance was praised and she definitely received bigger roles afterward, as you can see from this list. But, it's always fun to return to some of her earlier work, seeing how far she has come as an actress.
Stream Sense and Sensibility on Amazon Prime. (opens in new tab)
Rent Sense and Sensibility on Amazon. (opens in new tab)
Iris (2001) (HBO Max)
If you want a love story, look no further than Iris. This film tells the real-life love story of Iris Murdoch and her husband, John Bayley, from their time as students to her battle through Alzheimer's, showing the beauty of love.
Let me tell you that I've seen this film and have cried plenty of times (what can I say, love turns me into a softy), but Kate Winslet shines in her role and has brilliant chemistry alongside Hugh Bonneville. Definitely a great love story for the ages. Plus, Judi Dench also stars, and anything with Dench is a winner in my book.
Stream Iris on HBO Max. (opens in new tab)
Rent Iris on Amazon. (opens in new tab)
Titanic (1997) (Starz)
Titanic is the James Cameron hit that took the world by storm, telling the love story of Jack and Rose on the ill-fated voyage of the Titanic back in 1912, a story of forbidden love and bravery in the face of death.
I feel like there's not much I can say to make you see this film. Not only is it one of the most popular films of all time, but it also really shot Kate Winslet to stardom, having her become a household name. With Leonardo DiCaprio in the Titanic cast at her side, the two of them became worldwide megastars. Just don't ask me to paint you like one of my French girls.
Stream Titanic on Starz. (opens in new tab)
Rent Titanic on Amazon. (opens in new tab)
Eternal Sunshine Of The Spotless Mind (2004) (Showtime)
Eternal Sunshine of the Spotless Mind follows the love story of an estranged couple who have erased each other from their memories.
The chemistry between Kate Winslet and Jim Carrey, to me, is comparable to her with Leonardo DiCaprio in Titanic, if not better, and the story is just amazing. It combines elements of science-fiction, love, psychological thriller – it's everything you could want in a film. Trust me, if you decide to watch this, you won't regret it. Winslet even received an Academy Award nomination for this film – it's truly one of her best.
Stream Eternal Sunshine of the Spotless Mind on Showtime.
Rent Eternal Sunshine of the Spotless Mind on Amazon. (opens in new tab)
The Reader (2008) (Amazon Rental)
The Reader is the tale of when a young man had a sexual relationship with an older woman when he was fifteen, only for that to come back and bite him in the butt when he becomes a lawyer later on. She ends up becoming one of his defendants in a case for war crimes in Nazi Germany, but besides her Nazi past, there are other secrets that are brought to light not long after.
Kate Winslet actually won the Academy Award for Best Actress for The Reader, further proving her versatility as an actress. I feel she should have won that award way earlier, but winning it for The Reader is fine enough. Winslet and Ralph Fiennes work well together and provide an enriching romantic drama that should captivate anyone.
Rent The Reader on Amazon. (opens in new tab)
Finding Neverland (2004) (HBO Max)
If you've ever wondered how Peter Pan was created, look no further than Finding Neverland. In this biographical drama, we learn the story about J.M. Barrie, and the relationship he has with the family who inspired him to create Peter Pan in the first place.
Kate Winslet plays Sylvia Llewelyn Davies, the real-life mother to the boys who inspired the story, and she does a fantastic job, creating that wonderful sense of magic and wonder. And, this movie is stacked with stars. We have Johnny Depp as the playwriter, J.M. Barrie, Dustin Hoffman as Charles Frohman, Freddie Highmore as Peter Llewelyn – all based on real people. It's a great movie, especially if you're interested in the tale of one of the best Disney characters.
Stream Finding Neverland on HBO Max. (opens in new tab)
Rent Finding Neverland on Amazon. (opens in new tab)
Little Children (2006) (HBO Max)
In Little Children, we see two individuals, both bound by marriage, who end up falling for each other, creating a whirlwind of problems.
I know that when I first read the premise for this story I was a bit unexcited to watch it, just because it sounded like any normal affair movie. But, let me say that Little Children is a step above all the others. Not only do Kate Winslet and Patrick Wilson have stunning chemistry, but the story is also out of this world. There are so many twists and turns you could never expect. Seriously, watch this film. It's freaking crazy.
Stream Little Children on HBO Max. (opens in new tab)
Rent Little Children on Amazon. (opens in new tab)
Revolutionary Road (2008) (Hulu)
It's the reunion the world had been waiting for – Leonardo DiCaprio and Kate Winslet back together. In Revolutionary Road, we see a 1950's couple, Frank and April Wheeler, who are both struggling with their marriage after personal problems begin to come between them, creating a slow and tiring breakdown.
Revolutionary Road is heartbreaking and brilliant at the same time, because it shows the true complexities of marriage, and how love can dissolve if problems are not dealt with. DiCaprio and Winslet work amazing together, like before, and provide a great viewing experience – as sad as it can be to watch.
Stream Revolutionary Road on Hulu. (opens in new tab)
Rent Revolutionary Road on Apple TV. (opens in new tab)
Contagion (2011) (Amazon Rental)
I feel like we all have a personal connection to this film at this point, unfortunately. Contagion is about a virus spread through respiratory droplets and fomites, showing the loss of social order in a pandemic, and how hard it is truly to contain a disease before vaccination is introduced.
Comparisons to our real health crises aside, Contagion is an amazing thriller that, while it feels a little too real to some now, is still a great watch. Kate Winslet is among the many stars in the Contagion cast, like Marion Cotillard, and Breaking Bad's Bryan Cranston. There's a lot to love about the film, and if you can get past the hefty parallels with 2020, then it's a good film to watch.
Rent Contagion on Amazon. (opens in new tab)
The Holiday (2006) (Amazon Rental)
When you think of Christmas films, I bet that The Holiday come up at least once. Starring Cameron Diaz and Kate Winslet, it's about two women with guy problems who decide to swap homes in different countries, and both end up meeting a local man and falling in love.
With all the heavy-hitters on this list filled with drama and intensity, I can happily say that The Holiday is the complete opposite. Not only is it a feel-good film with plenty of sweet moments throughout, but it's also funny and warmhearted. Genuinely, you won't regret watching this film, even if it's not the holiday season.
Rent The Holiday on Amazon. (opens in new tab)
Steve Jobs (2015) (Netflix)
Steve Jobs is a biographical film that tells the story of the legendary Apple genius, Steve Jobs. The film covers fourteen years in the life of the company.
Kate Winslet portrays Joanna Hoffman, a marketing executive and one of the original members of Apple. While the film itself gives plenty of fun facts about Jobs' life in general, it also gives you a bit of an eye into how an incredible tech company was formed, and what it took to get it to its height. Winslet received another Academy Award nomination for this role, so it's not a surprise that this is on the list.
Stream Steve Jobs on Netflix. (opens in new tab)
Rent Steve Johs on Amazon. (opens in new tab)
Wonder Wheel (2017) (Amazon Prime)
As the last entry, Wonder Wheel is a great period drama with plenty of wonders to go around. This film takes place in 1950s Coney Island, and tells the stories of the second wife and the estranged daughter of a carousel operator – who are both pursuing an affair with the same lifeguard.
I know, it already sounds so dramatic. What really makes Wonder Wheel special is the chemistry between Kate Winslet and Juno Temple, a mother-daughter team who captures your interest while you're waiting for the hurricane that is their affairs with the lifeguard to boil over. The set pieces are amazing as well, and they really transport you back in time.
Stream Wonder Wheel on Amazon Prime. (opens in new tab)
Bonus Item: Mildred Pierce (HBO Max)
While it's not a film, Kate Winslet won an Emmy for her performance in Mildred Pierce, an HBO original miniseries. In Mildred Pierce, adapted from the novel of the same name, we see the story of a self-sacrificing mother in the Great Depression, following her story of self-fulfillment while trying to also earn the love of her daughter.
The miniseries is only five episodes, so it's not that long of a binge if you're really interested. Winslet shines as Mildred, alongside her co-stars, such as Westworld's Evan Rachel Wood and Mare of Easttown cast member Guy Pearce. With her recently stepping back into TV with Mare of Easttown, I think it's suitable to watch one of her best appearances on television.
Stream Mildred Pierce on HBO Max. (opens in new tab)
Rent Mildred Pierce on Amazon. (opens in new tab)
Re-watching all of these films has me excited for any upcoming Kate Winslet movies. She's truly a once-in-a-lifetime actress and I'm so eager to see what she does next, hopefully in some 2021 movies, as well. If not, I'll be looking forward to her appearance in Avatar 2– when that finally releases.
Big nerd and lover of Game of Thrones/A Song of Ice and Fire. Will forever hate season eight. Superhero and horror geek. And please don't debate me on The Last of Us 2, it was amazing!
Your Daily Blend of Entertainment News
Thank you for signing up to CinemaBlend. You will receive a verification email shortly.
There was a problem. Please refresh the page and try again.