That Time Star Wars' Mark Hamill Was Pranked By Billy Dee Williams During Royal Family Encounter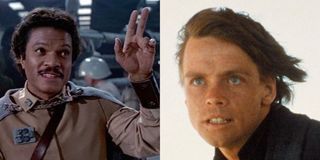 Everyone loves a good throwback, and that goes double if Star Wars is involved. Mark Hamill doesn't seem to be lacking in the throwback department, and you just know when he shares an old photo chances are there are some familiar and iconic faces. This time, Hamill has shared a hilarious prank that Billy Dee Williams (who plays Lando in the Star Wars franchise) played on him back when the two were much younger during a royal family visit. And the throwback photo captures the prank's payoff moment perfectly.
For someone who is almost 70, Mark Hamill is pretty deft with his social media skills. I guess being a part of such an iconic, high-tech franchise like Star Wars has helped the star keep pretty on top of his social media updates, because he keeps sharing insightful and funny stories about his time with the franchise. This time he dropped a story about the time Billy Dee Williams told him he couldn't look royalty in the eye without getting beheaded on his Twitter. You can check out the funny exchange, along with the perfectly paired photo, in his Tweet below:
I feel like this photo is straight out of a time capsule. Mark Hamill and Billy Dee Williams look like they just stepped out of their Star Wars costumes from The Empire Strikes Back and slipped into a tux for a visit with the royal family. We can also see Frank Oz (AKA the voice of Yoda) watching alongside Williams (hopefully in on the joke as well) as Hamill shakes the hand of a royal with a bowed head, refusing to meet her gaze.
Mark Hamill would have probably been in his late twenties when this photo was taken, but honestly he looks like an awkward teenager meeting his girlfriend's parents for the first time. We can see Billy Dee Williams enjoying this odd exchange in the background with a subtle side-eye, and he looks really pleased with his work here.
Fans are absolutely eating this throwback up, and they're giving major props to Billy Dee Williams for creating such a funny scenario. One common trend in the comments is comparing this real-life situation from years ago to the moment in the MCU where Bruce Banner and Rhodey talk about whether they should bow to Chadwick Boseman's Black Panther, seeing as he is the king of Wakanda, and the moment that follows when the king stops them, saying "We don't do that here". While different franchises, the two have respect for each other and the comparison is pretty spot on.
I didn't really need any more evidence to the fact that Billy Dee Williams is one of the coolest men to exist, but I definitely welcome this little story to back that idea up. The original cast of Stars Wars, like Mark Hamill and Williams, were pretty tight, and it's awesome to see some of the interactions and pranks they pulled on one another, and the fact that they were ballsy enough to do it around royals is pretty awesome.
Your Daily Blend of Entertainment News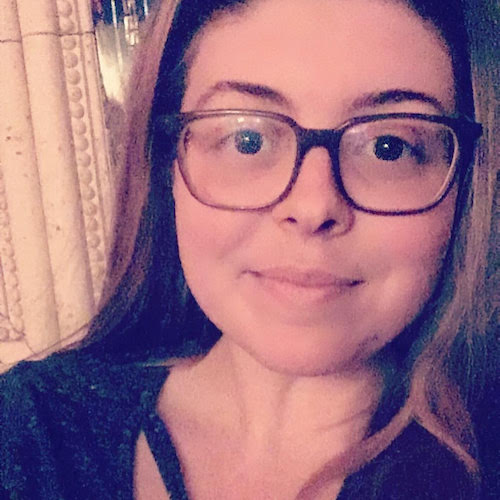 Constantly thinking about books, coffee, and the existential dread I feel from Bo Burnham's Inside. While writing I'm also raising a chaotic toddler, who may or may not have picked up personality traits from watching one too many episodes of Trailer Park Boys.