Reminiscence Cast: Where You've Seen The Actors Before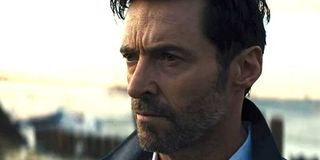 With the year more than halfway over, 2021 movies are coming out quicker than ever, and that includes the brand new addition to the pack, Reminiscence. In this new science fiction thriller film, we watch Hugh Jackman's character, Nick, who finds a way to help his clients relive their past, and uses the method to find a lost love.
But, with stars a plenty, where has the Reminiscence cast been seen before? Hugh Jackman, Dune's Rebecca Ferguson, Thandiwe Newton, and several others have popped up in several projects - here is where you might have seen them prior to their role in Reminiscence.
Hugh Jackman (Nick Bannister)
Starring as the lead, Nick Bannister, in Reminiscence, Hugh Jackman is one of those actors that has truly been all everywhere in Hollywood, mainly in film. He made his mark when he took on the role of Wolverine in the X-Men franchise for nearly two decades, ending with his final film, Logan, in 2017.
But, other than his time as the famous Marvel superhero, Jackman has been active in several films. He's had starring roles in the musicals Les Miserables and The Greatest Showman. He's also been in several different genres, such as the romantic comedy, Kate & Leopold, the action/horror film, Van Helsing, the drama The Prestige, animated films The Rise of the Guardians and Missing Link, the thriller, Prisoners, and so many more.
Jackman, while he's also starred in movie musicals, has appeared on the Broadway stage several times. One of his most recent adventures has been starring in the new Broadway adaptation of The Music Man.
One can only imagine where a man with this much talent is going to go next after Reminiscence.
Rebecca Ferguson (Mae)
Playing Nick's lost love, Mae, in Reminiscence, Rebecca Ferguson has made her name in Hollywood over the last several years, starring in many big-time films. She got her start in the Swedish soap opera, Nya tinder, and her career only skyrocketed after that.
She's been in two Mission Impossible films, Mission: Impossible - Rogue Nation and Mission: Impossible - Fallout, and will be reprising her role in the upcoming Mission Impossible 7 and 8. She also had a main role in The Greatest Showman, where she acted alongside Hugh Jackman before Reminiscence. Ferguson has also appeared in several other films, including Life, the horror movie Doctor Sleep, and had supporting roles in The Girl on the Train, Men in Black: International and more.
Ferguson has also made her mark on TV after her soap opera days, namely starring in several miniseries, such as The White Queen and The Red Tent. Recently, she had a main role in the TV series, Wool.
Coming up, besides her role in the new Mission: Impossible film, she will also have a part in Dune, so keep an eye out for this talented actress.
Thandiwe Newton (Watts)
Playing Watts in Reminiscence, Thandiwe Newton has made her mark in both TV and film, so it wouldn't be surprising if you saw her somewhere prior to her role in this movie.
In terms of movies, Newton started her career in the 1990s, and only continued to grow into an amazing actress. She had parts in the dramas Beloved, Mission: Impossible 2, the Academy-Award-winning Crash, the Will Smith-led The Pursuit of Happyness, and played a part in Solo: A Star Wars Story.
With TV, Thandiwe Newton has also had a lot of success. In the earlier years of her career, she had a recurring role on E.R., and a main role on the TV series, Rogue, but one of her biggest roles thus far has been portraying Maeve Millay on the HBO series, Westworld, a role she will reprise in the upcoming Season 4. She also had a main role in police procedural, Line of Duty, and has a recurring voice role on the Netflix original, Big Mouth.
Cliff Curtis (Cyrus Boothe)
Cliff Curtis portrayed Cyrus in Reminiscence, and has been active in both film and TV for a while now. He's appeared in several high-profile movies such as the Bruce Willis-led Live Free or Die Hard, Doctor Sleep, The Dark Horse, Fast & Furious Presents: Hobbs & Shaw, among several others.
Curtis has also been active in TV as well, appearing in multiple TV shows. He had a main role in the medical drama, Trauma, a role in mystery thriller, Missing, and portrayed Travis Manawa on The Walking Dead spinoff, Fear the Walking Dead. Coming up, he is also going to be in two Avatar sequels - whenever they release - so it seems that the next couple of years are going to be big ones for Cliff Curtis.
Marina de Tavira (Swati)
Playing Swati in Reminiscence, Marina de Tavira is pretty new to the industry in the United States. Prior to her role in the film, Tavira starred in multiple Mexican movies, but her breakthrough was when she starred in the Academy Award-nominated Roma, for which she was nominated for Best Supporting Actress.
Reminiscence seems to be her first big role in the U. S., so, hopefully, after her portrayal here, we'll get to see her more in the future.
Daniel Wu (Saint Joe)
Daniel Wu played Saint Joe in Reminiscence, and he's been pretty active in film for a long time, mainly in China. He's starred in several Chinese films, becoming a huge star in the country, but has also appeared in American-made movies as well, including The Man with the Iron Fists, Europa Report, Warcraft, the disaster film Geostorm, and Tomb Raider.
His biggest role in here, however, was when he starred in the AMC drama, Into the Badlands, where he played Sunny from 2015-2016. I'm eager to see what he does after his role in Reminiscence, and where he might go next.
Mojean Aria (Sebastian)
Playing Sebastian in Reminiscence, Mojean Aria has mainly kept his talents to TV. While he has had roles in smaller films for a long time, he's appeared in two TV series as main characters.
One was in the show All Saints, and the most recent was in the Apple TV+ series, See, alongside stars like Jason Momoa. After his role in Reminiscence, I hope I get to see him in more projects super soon.
Brett Cullen (Walter Sylvan)
Brett Cullen portrays Walter Sylvan in Reminiscence, and let me tell you, this man has been nearly everywhere during his long career. In terms of film, he's appeared in several, including Apollo 13, Ghost Rider, the romantic comedy, Monte Carlo, The Dark Knight Rises, the biographical sports film, 42, the psychological thriller, Joker, and many more.
But Brett Cullen has also been extremely active in television, appearing in many TV shows as main characters. This includes playing Dan Fixx on the nighttime soap, Falcon Crest, Sam Cain on The Young Riders, Ned Logan on Legacy, Governor Ray Sullivan in a recurring role on The West Wing, Goodwin Stanhope in Lost, and in a recurring role on Make it or Break it as Mark Keeler. He was also a series regular on Devious Maids, and had recurring roles on Under the Dome, Narcos, and on Season 3 of True Detective.
With someone with that much to their name in Hollywood, it's no surprise that Brett Cullen is in a big film like Reminiscence. I can only wonder where he is going to go next with how much he has done.
Natalie Martinez (Avery Castillo)
Playing Avery Castillo in Reminiscence, Natalie Martinez has been in both film and TV for some time. She was in action thriller film, End of Watch, the science fiction film, Self/less and several other movies.
In TV, she was on the soap opera Fashion House and the telenovela, Saints & Sinners for a little bit, before moving over into new roles. She had a main role on the police procedural Detroit 1-8-7, appeared in CSI: NY for several episodes, had a main role in Under the Dome, and in the miniseries, The Stand, and had a main role in Kingdom, where she played Alicia Mendez. She also had a main role in the procedural drama, APB, the science fiction series, The Crossing, and appeared in Jordan Peele's The Twilight Zone.
Natalie Martinez is currently set to have a main role in an upcoming TV series, Ordinary Joe, so keep an eye out for her on your TV screens soon.
Angela Sarafyan (Elsa Carine)
Angela Sarafyan plays Elsa Carine in Reminiscence, and has been in plenty of feature films and series prior to her role that you might have seen her. With film, she has appeared in movies such as Kabluey, On the Doll, A Beautiful Life, The Informer, A Good Old Fashioned Orgy, Lost & Found in Armenia, and even had a supporting role in the Twilight Saga in Breaking Dawn - Part 2. She also appeared in the Netflix original film, Extremely Wicked, Shockingly Evil and Vile.
Sarafyan has also appeared in several TV shows, such as guest roles in 24, CSI, Cold Case and more. She had a main role in the action series, The Good Guys in 2010, and currently has a main role in the HBO series, Westworld, alongside Thandiwe Newton.
With how many stars are in this film, it's not a shocker that we have seen them in so many other movies and television series. I, for one, cannot wait to see where they go next after starring in Reminiscence.
Your Daily Blend of Entertainment News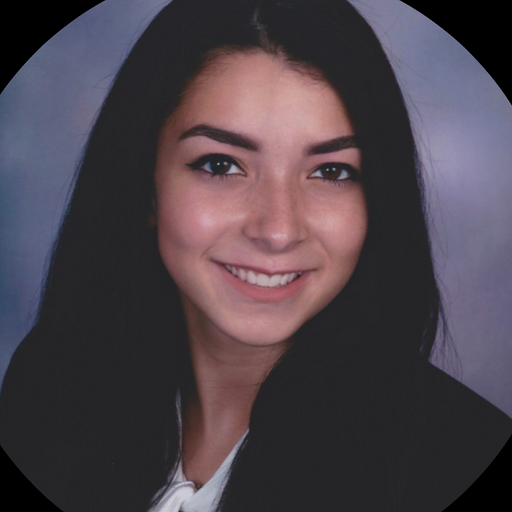 Big nerd and lover of Game of Thrones/A Song of Ice and Fire. Will forever hate season eight. Superhero and horror geek. And please don't debate me on The Last of Us 2, it was amazing!