Upcoming Hugh Jackman Movies: What's Ahead For The X-Men Star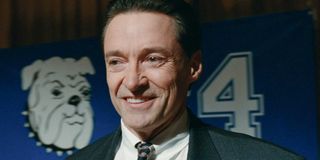 Hugh Jackman has to be one of the most versatile actors of his generation. You want him to play a superhero? Look no further than him playing Wolverine in the X-Men series. If you think he's excellent in musicals, look to The Greatest Showman. What about dramas? Check out Prisoners, one of his best films to date, in my opinion. He truly has gone all over the map of genres possible for movies, and it's no surprise that he has some awesome stuff coming up.
With how much Hugh Jackman has done in the past, he's not short of upcoming projects, whether premiering as 2021 movies or coming out in a couple of years. There are confirmed and rumored projects, all of which sound exciting no matter what. Here's what Hugh Jackman has coming up within the next couple of years.
Reminiscence - 2021 (Completed)
Coming up first on this list, we are talking about Reminiscence. According to Variety, Reminiscence follows the story of a man named Nick, who is a private investigator and attempts to help his clients regain their memories. One of his clients suddenly disappears, and Nick himself discovers a vast and "violent" conspiracy that throws him in for one hell of an adventure.
There have been several other stars who have signed on for this big-time movie, according to Deadline. Besides Hugh Jackman being the main lead, Rebecca Ferguson, who's had roles in films such as The White Queen and starred alongside Hugh Jackman in The Greatest Showman, will be along for the ride. Within the Variety article, we also find out that Thandie Newton of Westworld fame has also joined the project.
Lisa Joy, co-creator, writer, director, and executive producer from the hit HBO show Westworld, will be directing, according to Deadline. The plot is set a bit into the future in Miami, where most of the city is submerged underwater. That sounds like an intriguing idea, especially when added to an already interesting premise. In Joy's interview, she describes Hugh Jackman's character as "a P.I. of the mind," noting:
It already sounds like a super interesting film. While it was originally slated to open only in theaters, due to the pandemic, the film will now open simultaneously in theaters and on the streaming platform HBO Max, on September 3, 2021.
Several other Warner Bros. films will have the same process of releasing to the streaming service and in theaters, so it's not like Reminiscence will be alone in that regard. I'm excited about how this film might turn out. If only there was a trailer out already!
Enzo Ferrari - TBA (Pre-Production)
Back in June 2020, it was announced that Hugh Jackman was going to be taking on the lead role in the biopic about Enzo Ferrari, the founder of the Ferrari car company. The movie is aptly titled Ferrari, according to Variety, andwill be distributed by STX in the U.K. and Ireland, with Amazon looking to take over on International Rights so that the world can enjoy it.
The film, stated to be set in 1957, follows Ferrari's life, both when he was on the race track and at home, and how certain instances caused his life to fall apart, and how he was trying to rebuild it from the bottom up. Of course, we all know about Ferraris and how luxurious their cars are, so it will surely be cool to see a film that shows the ups and downs of the car creator's life, and not just the previously highlighted parts.
Michael Mann, known for his other work such as Manhunter, The Last of the Mohicans, and as an executive producer on Miami Vice, will be acting as the director for this upcoming biographical film, according to Deadline.
Hugh Jackman himself has been really stepping into different genres lately as he continues to move himself away from the role of Logan – otherwise known as The Wolverine in many X-Men movies – to show he's more than just the odd hairdo and superhero claws.
Recently, Jackman starred in an HBO original film titled Bad Education, which was another movie based on a true story, so I'm excited to see Jackman step into Ferrari's shoes and watch where his performance will take us this time. There's no set release date yet, but whenever it does come, it's surely going to be a lot of fun.
The Good Spy - TBA (Pre-Production/Rumored)
Moving into a slightly different genre, the spy biopic, it's been rumored that Hugh Jackman is going to take on the lead role in a film titled The Good Spy, according to Deadline. The plot follows Robert Ames, a real-life operative who was located in the Middle East, who made huge strides in breaking down borders by building his own personal and strong relationships there.
The script is being written by F. Scott Frazier, according to BBC America, with Laurie MacDonald and Walter Parkes producing. However, all of this should be taken with a grain of salt.
The casting still hasn't been completely confirmed, and besides the announcement, there hasn't been much news on this adapted novel-turned-movie. While it would be super engrossing to see Jackman in a role like this, I wouldn't hold your breath for that just yet. Maybe stick with X-Men for now.
Apostle Paul - TBA (Pre-Production/Rumored)
This is another major grain of salt potential movie - a much bigger grain - but it's worth putting up here. Back in 2015 (yes, six years ago), it was announced that Hugh Jackman was to star in a biblical drama about the apostle Paul, according to Variety. The name of the movie? You guessed it. Apostle Paul. Simple and to the point.
According to The Guardian, this biblical film was set to be the most high-profile Hollywood Christian production since Mel Gibson's Passion of the Christ. It was also going to have Matt Damon and Ben Affleck producing, along with several other producers.
However, there hasn't been anything that has come out about this since 2015. Like, at all.
To be honest, I wouldn't be surprised if Hugh Jackman did eventually do a film like this. In an interview with Parade Magazine, Jackman said that he "was a Christian" and was brought up very religiously by his family, so it wouldn't be a shocker if he decided to move that part of his life onto movie screens.
Even so, since there hasn't been much announced after the initial report from more than half a decade ago, I'd say to (possibly) expect the worst and hope for the best. This one is most likely just going to remain a rumor, at least for a while.
The Music Man (Broadway Production) - 2021
Honestly, it's also not a surprise that we're seeing a musical production appear on this list, as Hugh Jackman has done plenty in the musical genre, both on-screen and on stage. However, it seems that this time he is stepping back onto the Broadway stage and taking on the main role in The Music Man, according to Broadway.com.
If you don't know about The Music Man, it's a classic musical from the 1950s that has had several revivals and has toured all over the world (and a 1962 big-screen adaptation, and 2003 TV movie), following the story of Harold Hill, a con man who poses as a musician to try and sell band equipment to local townsfolk.
The revival's performances are set to, hopefully, begin in December 2021, and will officially open to the public in February 2022. Several other Broadway stars have signed onto the musical, including Sutton Foster (TV Land's Younger).
Since Broadway has been shut down for so long now and that will continue until, at the earliest, about the end of May, it's no shocker that the previews will start so late.
I have faith that Hugh Jackman is going to knock it out of the park with this role. As I mentioned before, he's already shown off his dance skills in musicals like The Greatest Showman, along with the awesome songs that came along with that. And, way back in 2013, he really stood above the crowd when he took on the role of Jean Valjean in the classic musical, Les Miserables.
Jackman himself has also always had a love for theater, winning a Tony Award back in 2004 for his role in the Broadway musical, The Boy from Oz. With him hitting the stage, I wouldn't be surprised if Hugh Jackman ended up getting another Tony nomination in the near future. But, since everything has been pushed back, we're just going to have to wait and see.
So, out of each of these movies/projects, which ones are you excited to see? It's most certainly going to be an exciting couple of years for the famous actor.
Your Daily Blend of Entertainment News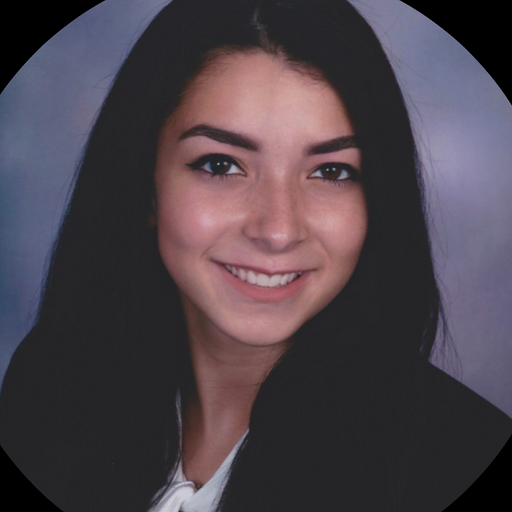 Big nerd and lover of Game of Thrones/A Song of Ice and Fire. Will forever hate season eight. Superhero and horror geek. And please don't debate me on The Last of Us 2, it was amazing!