Upcoming Jason Momoa Movies: What's Ahead For The Aquaman Star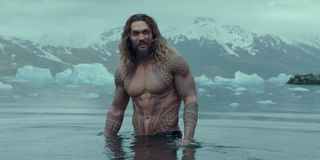 When I first saw Jason Momoa on my TV screen not too long ago when I first binge-watched Game of Thrones, I had an idea that this man would end up becoming a big star. But never in my wildest dreams did I think the actor who somehow made Khal Drogo lovable would end up shooting off into the stars as one of the most known superheroes of all time – Aquaman.
Yes, Jason Momoa is here to stay. Having just recently reprised his role as Aquaman in Zack Snyder's Justice League that was released on HBO Max, Momoa has been plenty busy with his projects – and the next couple of years are filled with even more work from the famous actor. From Aquaman 2 to brand new ventures on Netflix, this is everything Jason Momoa has coming up, and what you should keep an eye out for.
Dune – Releasing October 1, 2021 (Completed)
I feel like this movie has been hyped for so long that we've almost forgotten that it's coming out this year. Originally slated to release back in 2020, Dune is set in a far, distant future, where noble houses control planetary fiefs. The story mainly follows Paul Atreides, whose family accepts stewardship of the planet Arrakis.
Dune is known to be one of the best science-fiction novels of all time, and the series as a whole is iconic in the genre. Jason Momoa takes on the role of Duncan Idaho, alongside big celebrities like Timothee Chalamet, Oscar Isaac, Zendaya, and several others in the Dune cast. While Dune was supposed to release in 2020, it was pushed back due to the COVID-19 pandemic. Now, however, the movie is poised to come out on October 1, 2021, as well as on HBO Max on the same day. I know I can't wait.
Sweet Girl – 2021 (Post-Production)
Moving onto a different project, Momoa moves into the producing scene by developing Sweet Girl, a Netflix film that is set to release sometime in 2021, according to Variety. In this film, Jason Momoa is going to play a husband who is trying to protect his daughter, while simultaneously trying to bring forward justice for the people responsible for his wife's death.
The plot definitely sounds interesting enough where fans of action and vengeance movies will surely find something to enjoy. According to Variety, Greg Hurwitz and Philip Eisner will also write the script, with current revisions by Will Staples. Brian Andrew Mendoza, who previously worked with Jason Momoa on Braven and Frontier, will be making his directorial debut with Sweet Girl.
Some of the cast has already been confirmed as well. According to Deadline, several new cast members have signed onto Sweet Girl, including Manuel Garcia-Rulfo, who was in 6 Underground, Justin Bartha, who had a role in The Hangover and The Good Fight, Nelson Franklin, who has made appearances in Black-ish and Captain Marvel, plus several others. It seems that Sweet Girl is stacking up to be a great addition to the popular streaming platform. With how many movies Netflix plans on releasing this year, it's only a matter of time before Sweet Girl is officially added to that lineup.
Aquaman 2 – 2022 (Pre-Production)
There are several upcoming DC movies, but nothing is quite as anticipated as Aquaman 2. It's no surprise that the sequel to popular 2018 hit Aquaman is on this list. The sequel, according to Discussing Film, is working under a "mysteriously working title," which is the name Nexus. The film is set to begin production in June 2021, so it doesn't seem like it's too far away when we'll get to see the king of the sea once again hit theaters (or our couches at home).
The full cast list has yet to be announced. But there have been some updates related to who might be appearing in the anticipated DC sequel.
According to The Hollywood Reporter, Patrick Wilson has stated he'd been "briefed on Orm-related matters," who was the main villain in the original film. There has also been confirmation from Yahya Abdul-Mateen II that Black Manta from the first Aquaman is going to make a return in the sequel, according to an interview with Uproxx.
Another big star that has confirmed they will be returning for Aquaman 2 back in November 2020 was Amber Heard, who played Mera in the first Aquaman, according to Entertainment Weekly. While there has been some controversy about her role in the upcoming sequel, she's still on board to continue portraying Mera.
In all honesty, I'm super happy that Aquaman was the success that it became, grossing over $1 billion worldwide, according to BoxOfficeMojo. For a superhero that never had a major motion picture before, Aquaman proved that it was here and ready to stay around for a time. Even James Wan, the director of Aquaman and Aquaman 2 said back in 2019 that he believed it would be an under-the-radar hit. Not the megahit that it ended up becoming.
Recently, Momoa joked around and said that he's eating the perfect Aquaman diet on one of his Instagram stories, according to Comicbook.com. If the rumors are true and they do intend to start filming in June 2021, that Aquaman diet is probably coming in handy. Get ready for 2022, as Aquaman 2 is undoubtedly one of Jason Momoa's most anticipated upcoming movies.
Slumberland – TBA (Pre-Production)
Moving back into Netflix territory, let's take a look at Slumberland, a new film directed by Francis Lawrence that stars Jason Momoa. While the plot details have been kept on the downlow for a good amount of time, there is a bit of a premise we can go off of, and that is Little Nemo in Slumberland.
Slumberland is based on this comic strip by Winsor McCay, one that ran in newspapers from the years 1905 to 1927. The plot centered around a boy named Nemo who had "fantastical dreams," that always ended in the last panel.
Fantastical worlds? That sounds like a fun time.
There has been some casting news confirmed with this as well. While Momoa will be taking on one of the main roles, several other actors have signed on for Slumberland. According to Deadline, Kyle Chandler of Godzilla: King of Monsters and Catch-22 fame will be joining Momoa in the film. Two other actresses, Weruche Opia and India de Beaufort are also going to be coming to Slumberland as well, according to The Hollywood Reporter.
While there's no set release date yet – so probably don't expect it anytime in 2021 – I have faith this will be a great adaption, especially with Francis Lawrence behind the wheel. Lawrence is known for directing some fantastic projects, such as I Am Legend, The Hunger Games franchise, and the Apple TV+ series, See (which starred Jason Momoa), so this is sure to be a big hit for Netflix. We'll just have to wait and see.
Cliffhanger – TBA (Rumored)
Now keep in mind that this is only a rumor, as there hasn't been much confirmed regarding this film since its initial announcement back in 2019. However, there have been some reports of Momoa joining the ranks of a reboot of Cliffhanger.
Deadline reported back in May of 2019 that Momoa would be signing onto the project for a key cameo on the film. They also reported that the reboot of the action-thriller will be female-led this time, as opposed to the male-leading star, Sylvester Stallone, back in 1993 with the original Cliffhanger.
The film will also be walking in bold-new directions with a female director, under the reigns of Ana Lily Amirpour, whom Jason Momoa worked with on The Bad Batch in 2016.
For those who don't know the premise of the original Cliffhanger, the movie follows a mountain climber who suddenly becomes a part of a heist in the U.S. Treasury plane that is flying across the Rocky Mountains. For a female-led movie, that does sound like something entertaining, and it's always a fun time to revisit the classic heist genre in film.
However, since there hasn't been much news announced regarding this possible project, take it with a grain of salt, as nothing has been confirmed just yet. We'll just have to wait and see if this new project is possibly a go or not.
There have been some reports of Jason Momoa taking on a voice role for a live-action Frosty the Snowman, where he would portray the titular snowman, according to Deadline. However, Momoa himself posted on Instagram not too long ago calling out the news, saying it was fake. There's been no word on the project since then.
Even so, Jason Momoa definitely has the next couple of years lined up for him, with some already confirmed for 2021 releases. I know I'll be in theaters (or on my couch) for the next Aquaman – will you be?
Your Daily Blend of Entertainment News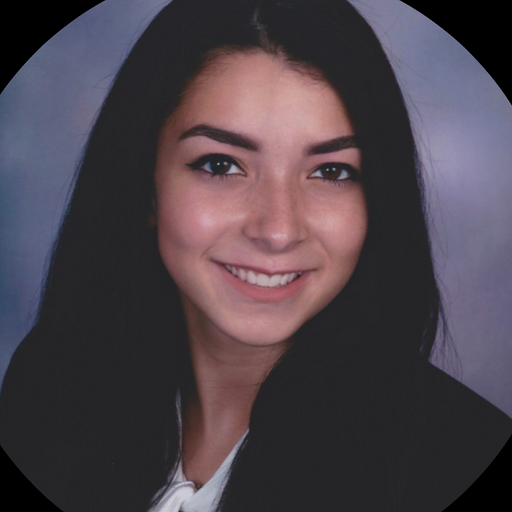 Big nerd and lover of Game of Thrones/A Song of Ice and Fire. Will forever hate season eight. Superhero and horror geek. And please don't debate me on The Last of Us 2, it was amazing!