Reminiscence: Release Date, Cast And Other Things We Know About The Hugh Jackman Sci-Fi Film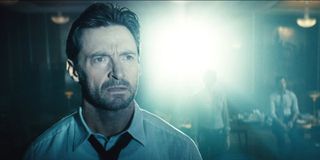 CinemaBlend participates in affiliate programs with various companies. We may earn a commission when you click on or make purchases via links.
Throughout his career, Hugh Jackman has played major roles in mind-bending sci-fi films and gripping thrillers, with movies like The Fountain and The Prestige coming to mind. In the very near future, the Golden Globe Award-winning actor will take on a role that looks to combine elements from both of those genres in Reminiscence, a film that has potential to be the next great sci-fi film, thanks to its stellar cast, which includes Rebecca Ferguson, and a story written and directed by Westworld co-creator Lisa Joy.
If this is the first you are hearing of Reminiscence, don't worry, because we've put together a quick yet comprehensive guide containing everything you need to know about the upcoming mystery that looks to combine elements of films like Blade Runner, Inception, and film noir classics of the past. Below you will find details about the film's release date, its cast, and other information that will have you racing to theaters (and HBO Max)…
Reminiscence Comes To Theaters And HBO Max August 20, 2021
In December 2020, Warner Bros. sent shock waves through the movie industry when it announced that all of its 2021 releases would open in theaters and on HBO Max simultaneously. One of the films on the WB list was Reminiscence, which was given a release date of August 20, 2021. This came after the studio moved the movie around its calendar multiple times for myriad reasons, including the pandemic and competition from other movies opening on the film's previous release dates. It should be noted, Reminiscence and the other Warner Bros. movies with this release model are only available for the ad-free version of HBO Max, and not the low-cost model introduced in June 2021, at least not when they're still showing in theaters.
Hugh Jackman, Rebecca Ferguson And Thandiwe Newton Lead The Reminiscence Cast
Leading the charge in Reminiscence is Hugh Jackman as Nick Bannister, a solitary figure living in a near-future Miami who gives his clients the ability to escape their reality by allowing them to relive any of their past memories. Rebecca Ferguson, who previously appeared alongside Jackman in The Greatest Showman, portrays Mae, a mysterious woman who kick starts the mystery at the center of the sci-fi thriller. Thandiwe Newton also co-stars as Watts, Bannister's business partner who helps him run the mysterious and powerful memory-retrieving technology. The Reminiscence cast also includes Cliff Curtis (Fast & Furious Presents: Hobbs & Shaw), Marina de Tavira (Roma), Daniel Wu (Into the Badlands), Mojean Aria (See), Brett Cullen (Joker), Natalie Martinez (The Stand) Angela Sarafyn (Westworld), and Nico Parker (Dumbo), according to Warner Bros.
Reminiscence Follows A Private Investigator Who Becomes Part Of A Sprawling Mystery When A Client Disappears
Set in a world that has been decimated by climate change and rising sea levels, Reminiscence follows Nick Bannister (Jackman), a private investigator of the mind who helps his clients access their old memories, according to Warner Bros. Living on the fringes of society and without any meaningful relationships in his life, Bannister's life is forever changed when a new client named Mae (Ferguson) comes in with a simple job: retrieving a lost memory. But, the job quickly becomes anything but simple as Bannister becomes obsessed with the mysterious woman, especially after she disappears upon being implicated in violent conspiracy.
Reminiscence Combines Elements Of Sci-Fi And Film Noir For Its Mysterious And Thrilling Narrative
With its setting and concept of using a technologically-advanced machine to retrieve memories, it's easy to see the sci-fi elements in the movie, but, similar to Ridley Scott's Blade Runner, Reminiscence also has a heavy film noir feel to it, as Hugh Jackman explained during an interview with CinemaBlend in June 2021, specifically addressing the role Rebecca Ferguson's character plays in the mystery:
Whether or not Rebecca Ferguson's Mae is a classic femme fatale like in The Maltese Falcon or Double Indemnity or just an innocent victim remains to be seen, but we'll know in due time.
Westworld Co-Creator Lisa Joy Is Making Her Feature Directorial Debut With Reminiscence
Lisa Joy is no stranger when it comes to complex narratives set in realm of sci-fi, having co-created and served as a writer, producer, and director on the critically acclaimed HBO series Westworld. Despite working on shows like Pushing Daisies and Burn Notice over the years, Joy is making her feature directorial debut with Reminiscence, a film that she not only directed, but also wrote and produced.
Casting Hugh Jackman Was Essential For Director Lisa Joy
It's not uncommon for screenwriters to have a certain actor in mind whenever they're putting together a script, and such is the case for Lisa Joy, who kept thinking about Hugh Jackman when writing Reminiscence. During a conversation with CinemaBlend in June 2021, the writer-director explained that Jackman was essential to the process, so much so she went to great lengths to get him on board:
And, you can't blame Lisa Joy for being so committed to having Hugh Jackman lead Reminiscence, especially when you consider just how well the actor portrays dynamic and broken characters.
The Reminiscence Trailer Shower Off The Movie's Trippy Visuals And Gripping Mystery
In June 2021, Warner Bros. released the Reminiscence trailer, giving audiences their first look look at the unforgiving and mysterious nocturnal world Lisa Joy has created in the upcoming sci-fi action thriller. Filled with plenty of action, mystery, and plenty of trippy visuals that can't help but intrigue the viewer, the nearly three-minute clip includes all the major players and teases the underlying mystery that will play out over the course of the film's runtime. The full trailer can be viewed below:
After watching the Reminiscence trailer, as well as hearing what writer-director Lisa Joy and star Hugh Jackman have to say about the sci-fi thriller, it's easy to get excited for one of the most intriguing 2021 movies coming to theaters (and HBO Max for a short time).
Your Daily Blend of Entertainment News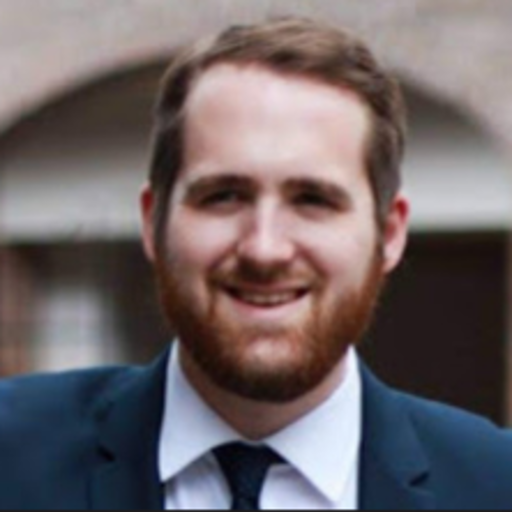 Philip grew up in Louisiana (not New Orleans) before moving to St. Louis after graduating from Louisiana State University-Shreveport. When he's not writing about movies or television, Philip can be found being chased by his three kids, telling his dogs to stop barking at the mailman, or yelling about professional wrestling to his wife. If the stars properly align, he will talk about For Love Of The Game being the best baseball movie of all time.