Tragic New Information Revealed About Cory Monteith's Death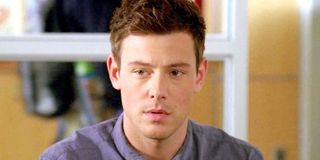 (Image credit: Glee)
Cory Monteith's untimely death shocked the world in 2013, and a new special about the actor's drug overdose is shedding some light on new details surrounding the tragedy. Namely, the main cause of Monteith's heroin overdose turned out to be a lot more upsetting than anyone really knew.
Apparently, it may have been that Cory Monteith had just completed a detox program that ushered in his lethal overdose. That's the information a new Reelz film Autopsy: The Last Hours of Cory Monteith (via Glamour) explored. It sounds like the exact opposite of what should happen --- shouldn't recently completing a detox program decrease someone's chances of overdosing? Well, apparently not. Since Monteith had not been sober for much longer than usual thanks to the program, his tolerance had fallen. He wound up relapsing in July of 2013, and the Autopsy special suggests that his body may not have been able to handle the heroin he was once able to ingest prior to getting sober.
The news obviously makes Cory Monteith's death all the more devastating. He was on the road to recovery and working to get sober, but tragically, it turned out that it may have been that very ambition to kick his substance abuse that made his relapse deadly. Unfortunately, that just happens to be the sad fact about how substance abuse and detox programs work. The U.S. National Library of Medicine found that people who completed a substance abuse detox program were more likely to die within a year than those who did not, due to their lowered tolerance.
Cory Monteith had struggled with substance abuse his whole life, beginning at the young age of 12, PEOPLE reported. At 19, he first sought treatment for his addiction and would go through periods of drug use and sobriety throughout the rest of his life. At the end of March in 2013, Monteith admitted himself into a treatment facility at the urgings of his Glee castmates and the show's creator Ryan Murphy. A month later, Monteith successfully completed the rehab program. But less than three months after that, Monteith was found dead in a Vancouver hotel room on July 13, at the age of 31.
Glee aired two more seasons after Cory Monteith's death before coming to an end in 2015, and the cast has commemorated their late castmate numerous times since. In particular, Lea Michele has gotten multiple tattoos in remembrance of Monteith, including his character name "Finn" on her backside and Finn's football number "5" on her side. Michele and Monteith began dating after being cast as love interests on the musical series, and remained together until the time of his death.
Autopsy: The Last Hours of Cory Monteith aired on Saturday on Reelz.
Your Daily Blend of Entertainment News