Someone Stole A Bunch Of Sex Toys, And The Company Had The Best Response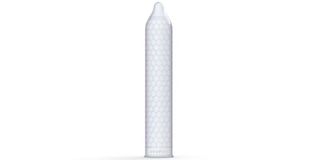 It was not a crime of passion but a crime of passion products. Lelo, a Swedish sex toy company, became the target of a burglary last weekend when thieves twice broke into its warehouse in Las Vegas, Nevada and made off with boxes containing more than 30,000 condoms and a bunch of sex toys. The company lost thousands of dollars of merchandise as a result of the heist but decided to keep a good attitude about the ordeal. In fact, Lelo opted to host an adult product giveaway in the wake of the burglary. Now it is giving away 1,000 free condoms. The business announced,
Lelo said it had already planned to have a condoms giveaway, but after the heist, the company moved up the schedule of the giveaway to show that the criminals had not won. Lelo is asking people to sign up for its mailing list to take part in the drawing. The news reports about the burglary have given the company some extra attention in recent days, so perhaps Lelo can recover some of its losses by attracting new customers. The business has said the burglary did not affect its bottom line, but of course, it is continuing to help the police in the criminal investigation.
A representative for Lelo issued a statement to explain how the burglars entered the warehouse twice on Friday and Saturday last week. Moreover, the business posted the security camera footage online to show the criminals in action. The video shows the men rushing into the warehouse, grabbing boxes, and throwing them into a vehicle they had backed through the door.
Lelo noted that the thieves busted the rear window of their vehicle when they smashed through the door of the warehouse. The company poked fun and stated the culprits could have participated in the giveaway of condoms the brand had planned to host before the heist "instead of ruining the paintwork on a perfectly good SUV."
According to the company, the product in the boxes contained 33 remote-controlled, vibrating prostate massagers and 48 Kegel beads. The company joked and questioned what kind of party the burglars planned to have, and Lelo suggested,
Lelo also quipped that with all of the sex toys the burglars stole, the criminals could "happily go fuck themselves." Still, the business urged anyone with information that could help catch the criminals or retrieve the stolen goods to contact the Las Vegas Police Department, and the company promised to donate the full retail value of the stolen products to the charity of the tipster's choice.
What a great approach to a frustrating situation. Here's hoping the police can catch the culprits and return the contraceptive contraband.
Your Daily Blend of Entertainment News
Thank you for signing up to CinemaBlend. You will receive a verification email shortly.
There was a problem. Please refresh the page and try again.