Simon Cowell Taken To Hospital After Fall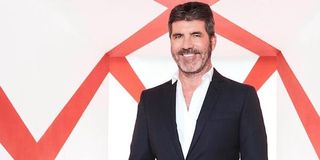 Apparently, Simon Cowell took a nasty spill at his London residence around 6:45 a.m. today. The 58-year-old television tycoon allegedly passed out and fell to the floor in his home. The situation was so worrisome that an aide had to phone for emergency medical attention. An ambulance sped to the mansion around eight o'clock in the morning and raced Cowell to the hospital. From the sounds of it, the retrieval was a shocking scene. Paramedics rushed into Cowell's house and brought him out on a stretcher, and he was wearing a neck brace.
As a source for The Sun tells it, Simon Cowell was heading down the stairs to get some warm milk to help him sleep. Allegedly, Cowell had found it hard to sleep after arriving home late from a Little Mix concert. At some point, he got up from his bed and made his way to the stairs. However, Cowell fainted, so an aide called for help.
Throughout the day, Simon Cowell spent the bulk of the day undergoing examinations at the hospital, but he was back home by fore five o'clock. Upon returning home, the X-Factor magnate gave photographers a thumbs up to signal everything was all right. (In fact, some reporters amusingly noticed Cowell forgot to tie his shoes on his way back into his house. They teased, saying he should have been more careful to avoid another tumble.)
Lauren Silverman, Simon Cowell's girlfriend, was in New York City when the accident occurred, but she hopped on a transatlantic flight and rushed back to London when she received the news. Reportedly, Cowell and Silverman's three-year-old son, Eric, was home when the incident occurred, but at least one of Cowell's aides, his security guard, was on hand and could have made sure of the toddler's safety.
It is not clear what prompted the fainting spell. However, it is no secret Simon Cowell is one of the busiest men in the entertainment industry, so there is a chance work-related exhaustion and stress contributed. In fact, Cowell has previously talked about the burden of his intense schedule. For example, in 2012 he described himself as "paralyzed with tiredness" because of all his television work around the world. Cowell even revealed his "immune system was failing" because of the pressure. Similarly, author Tom Bower, who wrote Cowell's biography, said the mogul behind the Got Talent and Idol franchises received warnings from doctors to be kinder to his body by giving up smoking and letting his body repair itself without unnecessary diet supplements.
It is possible Simon Cowell has somewhat been heeding his physicians' advice. We do know Cowell has said he never wants to return to American Idol in the future, so that sounds like a step in the right direction for someone who is a workaholic. However, recent reports also say Cowell is the executive producer behind a new scripted TV show called A&R in the works at NBC. So, he is still signing up for new projects. In any case, here's hoping Simon Cowell can figure out the causes of the fainting spell and fix them. His body will thank him for it (and so will his devoted girlfriend and young child).
Your Daily Blend of Entertainment News