Eddie Cibrian And LeAnn Rimes Renew Wedding Vows After One Year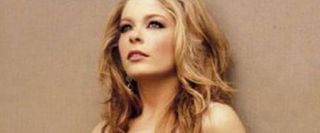 Wedding renewals can be a great way to celebrate an anniversary or simply for people to recommit their love for one another. Oftentimes couples will decide years into their marriage that it is time for some renewal love and celebration. Celebrities from Mike Tyson to Kris and Bruce Jenner have participated in these ceremonies; so, it is really no surprise LeAnn Rimes and Eddie Cibrian would want to have their own event. Or is it?
One of the big things most couples who decide to renew their vows have in common is a decently lengthy tenure of marriage of at least a few years. Rimes and Cibrian were actually only married on April 22 of last year, so the renewal seems to be a bit of a case of jumping the gun. The biggest problem with this is that there is nearly nothing that can compete with a wedding renewal in terms of special anniversary events. Hope Cibrian's a huge anniversary idea machine.
Still, the event seemed to have enough charm and remarkable moments to make the celebration special. People is reporting the couple booked a room in the home they were initially married, then spent the day traipsing around at the beach and taking in a quiet lunch alongside renewing their vows. Pop Blend would like to wish the couple a wonderful second year and many wedding renewals in the future.
Your Daily Blend of Entertainment News
Thank you for signing up to CinemaBlend. You will receive a verification email shortly.
There was a problem. Please refresh the page and try again.