Lauren Conrad And Boyfriend Soak Up The Sun In Mexico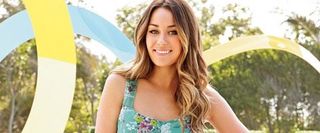 Lauren Conrad has been a dramatic reality TV queen, a Teen Vogue employee, a bestselling author, and a fashion designer. She may be a lot of things, but I doubt anyone would call her lazy or lackadaisical. After working extremely hard to get her newest fashion line Paper Heart off the ground, the former The Hills star deserves a little bit of a break. So, she took one, with law school student boyfriend William Tell.
As cute as it is to be dating a dude with the same name as the folk hero who shot an apple off of his son's head, the actual adventure the couple took was even cuter. According to Us Weekly, the couple headed to Cabo San Lucas, Mexico to enjoy five days in the sun and more than a few hours in the hotel room. They have only been dating for a few months, but apparently Conrad really enjoys spending time with the guy—the suite the star rented out for the duration of their vacation apparently cost $1,500 dollars a night!
Still, there's nothing better than a nice getaway to make a new relationship smolder and to take a relaxing break after a few grueling months of law school and months and months spent preparing multiple clothing lines. Hopefully, both Conrad and Tell's hectic schedules won't break their relationship. Despite the fact Tell doesn't seem to have crossbow prowess, the two make a great couple and they look positively happy together—hopefully it's not just the blinding Mexican sun tricking us all.
Your Daily Blend of Entertainment News
Thank you for signing up to CinemaBlend. You will receive a verification email shortly.
There was a problem. Please refresh the page and try again.