How To Watch Happy Valley Season 3 Episode 5 Online On Catch-Up From Anywhere
Tommy Lee Royce is on the run in penultimate episode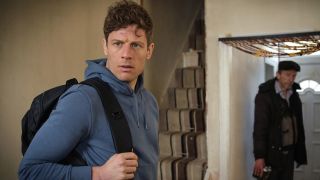 (Image credit: BBC)
How to watch Happy Valley Season 3 Episode 5
Swipe to scroll horizontally
Watch Happy Valley Season 3 Episode 5: synopsis
Happy Valley's third and final season certainly had some big boots to fill following the success of its first two instalments. With the decision to leave a seven year gap, too, allowing Rhys Connah (who plays Catherine's grandson, Ryan) to grow up, anticipation has built for what has been confirmed to be a gratifying final chapter for the West Yorkshire set crime drama.
With just two episodes left, the stakes are rising. Last Sunday's episode saw Tommy Lee Royce escaping from police custody following his hearing at Leeds Crown Court, which his son Ryan attended.
Meanwhile, Rob discovered his wife Jo dead and packed into a suitcase by Faisal, after her parents filed a missing persons report, leaving the coercive PE teacher looking particularly guilty.
All this before Catherine is due to retire from the police force in just two days, the official synopsis for Happy Valley Season 3, Episode 5 reads: "Catherine races to protect her family following Tommy's escape. A murder investigation begins."
Don't miss the penultimate episode of Happy Valley ever, available to watch on catch-up ahead of next week's finale. Read our guide below on how to watch Happy Valley Season 3, Episode 5 online from anywhere.
Watch Happy Valley Season 3 Episode 5 in the UK
The penultimate episode of Happy Valley isn't one to be missed. It aired on BBC One at its usual time of 9pm GMT on Sunday, January 29, and is now available to stream on catch-up for free.
Stream Happy Valley Season 3, Episode 5 on BBC iPlayer (opens in new tab) across a number of devices alongside the rest of the season so far and its previous two seasons ahead of next week's finale to both the season and the show as a whole.
It's free to sign-up for a BBC account. All you need is an email address and a UK postcode (e.g. B1A 1AA) and a valid TV licence.
Abroad? Use a VPN using the instructions below to access BBC iPlayer like you would at home.
How to watch Happy Valley from anywhere
If you're a UK citizen on vacation or working overseas, you can still watch Happy Valley just as you would at home.
While BBC iPlayer is for licence fee-paying Brits and blocks access from IP addresses outside of the UK, there's a handy piece of software called a VPN which can change your IP address to make it look like you're accessing streaming services from any country in the world.
For example, UK citizens in the States can subscribe to a VPN, join a UK based server and tune into all the programmes on BBC iPlayer from anywhere in the world, just like you would back home.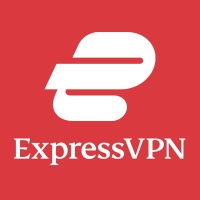 (opens in new tab)
Watch Happy Valley as if you were at home with a VPN (opens in new tab)
Offering a 30-day money back guarantee, try out ExpressVPN, the best VPN for unblocking many of the major streaming services including BBC iPlayer and PBS, and stream from any device, including your mobile or tablet, laptop, TV, or gaming console. Run into any problems? ExpressVPN has an excellent customer support team on hand 24/7.
Step-by-step of using a VPN to unblock:
1. Choose a VPN and install it - our go-to recommendation is ExpressVPN (opens in new tab)
2. Connect to a server - for BBC iPlayer, for example, you'll want to connect to a server based in the UK
3. Go to the live stream you wish to access - for Happy Valley, head to BBC iPlayer (opens in new tab)
Watch Happy Valley Season 3 Episode 5 in the US
AMC+ (opens in new tab) is expected to be the place to stream Season 3 of Happy Valley. However, an official date on when new episodes will drop is yet to be confirmed. In the meantime, you can watch Season 1 and 2 on the platform to remind yourself of the story so far.
AMC+ plans start from $6.99 a month. That's after new subscribers make use of its 7-day free trial.
For those with Amazon Prime Video, you can add AMC+ onto your Prime subscription (opens in new tab) and pay just $1.99 a month for your first two months right now.
A Brit abroad in the States? Use a VPN to access BBC iPlayer from abroad (opens in new tab).
Watch Happy Valley Season 3 Episode 5 in Canada
It appears to be much the same situation for those north of the border. Canadians don't yet have a firm date on when Happy Valley Season 3 will arrive, but can currently watch previous seasons with the AMC+ Amazon Prime Video (opens in new tab) add-on.
How to watch Happy Valley Season 3 Episode 5 in Australia
Those wanting to watch the latest season of Happy Valley Down Under didn't have to wait long at all to stream Season 3 Episode 5 on Binge (opens in new tab). Watch the aftermath of Tommy's great escape from Leeds Crown Court when now, with the episode dropping on Monday, January 30 at 12.15pm AEDT.
On Binge you can also catch-up or remind yourself of the story so far with its previous two seasons available to stream. Binge comes with a 14-day free trial (opens in new tab), thereafter costing from $10 a month
---
Your Daily Blend of Entertainment News
Alice is eCommerce Editor at Future with a focus on streaming services and VPN across CinemaBlend and TechRadar. This includes writing and delivering the best buying advice on Disney Plus, HBO Max, Hulu, and other popular providers, as well as How to Watch articles so you know exactly where to stream the hottest new TV shows and movies where you are around the world. With over 5 years experience in the commercial writing space, Alice has been writing about consumer tech for the last 3 years, previously writing for Trusted Reviews before joining Future.