Netflix's Password-Sharing Rules: A Guide To Understanding The Streaming Service's New Restrictions
What's going on with password sharing?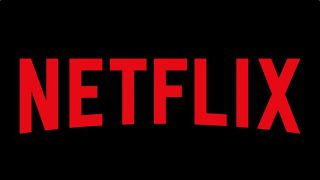 (Image credit: Netflix)
Note: The following article has been updated and changed to reflect changes made by Netflix to the rollout of the company's password-changing guidelines.
What was once a fear shared by people piggybacking off their parents, roommates, or exes' Netflix accounts has become a reality as password sharing may not be so easy. For what seems like years now, the company has been teasing its plans for cracking down on the practice that has allowed so many to watch popular Netflix TV shows like Stranger Things and You and the best Netflix movies like Glass Onion: A Knives Out Mystery without having to pay for a full subscription. And now Netflix has started addressing the topic both in the U.S. and elsewhere.
Below is a breakdown of what we know about how Netflix plans to address the password-sharing situation, the countries that are already impacted, and what the future could hold for those in the United States who don't want to use Netflix's profile exporting tool to create a new account. Let's dive into it…
How Is Netflix Addressing Password-Sharing
In early 2023, Netflix shared new guidelines for how users might be impacted if they're sharing their password, only to seemingly backtrack several days later, though it was never disclosed if this was always the plan or if the decision was a result of the tremendous amount of blowback from subscribers. These guidelines, which have since been removed from a blogpost in the Netflix Help Center (opens in new tab), would have required users to periodically verify their account if logins are being made frequently from different devices. But as already mentioned, the streaming service has since replaced the outline of rules with a single paragraph of text stating that a "Netflix account is meant to be shared in one household (people who live in the same location with the account owner)," and that those who are not in the same household as the account holder "will need to sign up for their own account."
In a subsequent post released on February 8, 2023, titled "An Update on Sharing (opens in new tab)," Netflix announced that due to over 100 million households sharing their accounts, which has an impact on the company's "ability to invest in great new TV and films," the company has been exploring various ways to address the issue.
Netflix's February 8 'Update On Sharing' Post And The Countries It Affects
Starting on the day the update was posted, Netflix said it would be putting several measures into effect to address password-sharing in Canada, New Zealand, Portugal, and Spain, with other countries being included as the company begins to "roll them out more broadly in the coming months." These measures include helping account holders set their primary location, introducing a new way to manage account access and devices, and offering the ability to "buy an extra member" for those who live outside the account holder's household. However, this option is available to those with the Standard (one extra member) and Premium (two extra members) tiers, as the ad-free and ad-supported Basic plan are not included.
Netflix subscribers living in those affected countries now have the option to buy an extra member at a cost of CAD$7.99 per month per person in Canada, NZD$7.99 in New Zealand, Euro 3.99 in Portugal, and Euro 5.99 in Spain.
Additionally, the post highlighted the previously announced profile transfer tool before stressing that users can still watch content on personal devices through their accounts while traveling.
Will Netflix Subscribers In The U.S. Be Affected By Netflix Password Sharing Measures?
About now, you're probably wondering if or when Netflix will begin rolling out a similar password-sharing program for users in the United States. Though the company has yet to provide an exact date, it could be coming as early as March 2023. In January 2023, CBS News reported on a shareholder letter stating that users will no longer be able to freely share passwords "later in Q1 [the first quarter of the current fiscal year]" at which point the paid option (like the one rolled out in Canada and other countries in February 2023) would go into effect.
Expect to hear more about the U.S. rollout of the password-sharing changes in the coming weeks, as the end of Quarter 1 is only weeks away. In the meantime, check out our breakdown of all the upcoming Netflix shows, and 2023 Netflix movie releases you can expect to see in the coming months.
Your Daily Blend of Entertainment News
Philip grew up in Louisiana (not New Orleans) before moving to St. Louis after graduating from Louisiana State University-Shreveport. When he's not writing about movies or television, Philip can be found being chased by his three kids, telling his dogs to stop yelling at the mailman, or yelling about professional wrestling to his wife. If the stars properly align, he will talk about For Love Of The Game being the best baseball movie of all time.