2023 Netflix TV Show Premiere Dates: All The Confirmed New And Returning Series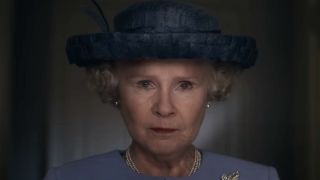 (Image credit: Netflix)
Year in, year out, Netflix provides viewers with a seemingly never-ending series of new and returning shows. The 2022 Netflix TV schedule included returning shows like the two-part Stranger Things Season 4 with all its all-star characters (and record-breaking streaming numbers), the debut of the controversial Dahmer — Monster: The Jeffrey Dahmer Story, and hundreds of other exclusive dramas, comedies, and true crime documentaries. And 2023 doesn't look like it's going to be any different with a release schedule that is jam-packed very early on.
If you want to know about all the 2023 Netflix TV shows coming out in the near future, you have come to the right place. Below you will find all the confirmed premiere dates so far for the shows that will be available for anyone with a Netflix subscription. Please note, all release times are at 3:01 a.m. ET (12:01 a.m. PT), and all new series are listed in ALL CAPS.
December 2023 Netflix Premieres
The final month of 2023 will give Netflix subscribers plenty to be excited about, including the highly anticipated final six episodes of The Crown. Here's everything coming to the streamer (in terms of TV shows) in December.
Friday, December 1
Sweet Home Season 2
Monday, December 4
Dew Drop Diaries Season 2
Wednesday, December 6
BLOOD COAST
Thursday, December 7
ANALOG SQUAD
Hilda Season 3
I Hate Christmas Season 2
HIGH TIDES
MY LIFE WITH THE WALTER BOYS
WORLD WAR II: FROM THE FRONTLINES
Friday, December 8
The Great British Baking Show: Holidays Season 6
Tuesday, December 12
Single's Inferno Season 3
UNDER PRESSURE: THE U.S. WOMEN'S WORLD CUP TEAM
Wednesday, December 13
1670
Car Masters: Rust to Riches Season 5
THE INFLUENCER
Thursday, December 14
As the Crow Flies Season 2
The Crown Season 6 Part 2
YU YU HAKUSHO
Friday, December 15
CAROL & THE END OF THE WORLD
YOH' CHRISTMAST
Wednesday, December 20
CINDY IS REGIA: THE HIGH SCHOOL YEARS
LOVE IS BLIND BRAZIL: AFTER THE ALTAR
Thursday, December 21
LIKE FLOWERS IN SAND
Supa Team 4 Season 2
Friday, December 22
GYEONGSEONG CREATURE
Sunday, December 24
THE MANNY
Friday, December 29
BERLIN
Returning Netflix Show Premiere Dates TBD
There are some promising new and returning 2023 Netflix TV shows with release dates already, but there are just as many, if not more, that are unknown. Below is a list of just some of the highly-anticipated shows with undefined premiere dates on the 2023 Netflix TV schedule, including the sixth and final season of The Crown.
All of Us Are Dead Season 2
Army of the Dead: Lost Vegas
Bridgerton Season 3
Cobra Kai Season 6
The Umbrella Academy Season 4
January 2023 Netflix Premieres
Sunday, January 1
KALEIDOSCOPE
LADY VOYEUR
Wednesday, January 4
THE LYING LIFE OF ADULTS
MADOFF: THE MONSTER OF WALL STREET
Thursday, January 5
COPENHAGEN COWBOY
Ginny & Georgia Season 2
WOMAN OF THE DEAD
Friday, January 6
PRESSURE COOKER
The Ultimatum: France Part 2
Wednesday, January 11
Sexify Season 2
Thursday, January 12
Kung Fu Panda: The Dragon Knight Season 2
THE MAKANAI: COOKING FOR THE MAIKO HOUSE
Vikings: Valhalla Season 2
Friday, January 13
BREAK POINT
Sky Rojo Season 3
TRIAL BY FIRE
Thursday, January 19
JUNJI ITO MANAIC: JAPANESE TALES OF THE MACABRE
THAT '90s SHOW
WOMEN AT WAR
Friday, January 20
BLING EMPIRE: NEW YORK
REPRESENT
SHAHMARAN
SHANTY TOWN
Wednesday, January 25
AGAINST THE ROPES
Thursday, January 26
Daniel Spellbound Season 2
Record of Ragnarok Season 2 Part 1
Friday, January 27
Kings of Jo'Burg Season 2
LOCKWOOD & CO.
THE SNOW GIRL
Monday, January 30
PRINCESS POWER
Tuesday, January 31
CUNK OF EARTH
February 2023 Netflix Premieres
Netflix subscribers who had a lot of questions after finishing You Season 3 in October 2021 will hopefully have some of those answered when the first half of You Season 4 premieres on Netflix in February 2023. Expect more new and returning shows to be added alongside it in the coming weeks.
Wednesday, February 1
The Great British Baking Show: The Professionals Season 2
GUNTHER'S MILLIONS
Thursday, February 2
FREERIDGE
Friday, February 3
CLASS
Wednesday, February 8
THE EXCHANGE
Thursday, February 9
MY DAD THE BOUNTY HUNTER
You Season 4 Part 1
Friday, February 10
Love is Blind: After the Altar Season 3
LOVE TO HATE YOU
Tuesday, February 14
IN LOVE ALL OVER AGAIN
PERFECT MATCH
Wednesday, February 15
AFRICAN QUEENS: NJINGA
EVA LASTING
FULL SWING
THE LAW ACCORDING TO LIDIA POET
NOFILTER
RED ROSE
Thursday, February 16
The Upshaws Part 3
Friday, February 17
The Upshaws Part 3
Tuesday, February 21
TRIPTYCH
Thursday, February 23
Outer Banks Season 3
Friday, February 24
Formula 1: Drive to Survive Season 5
Oddballs Season 2
Pokemon Ultimate Journeys: The Series Part 2
WHO WERE YOU RUNNING FROM?
Tuesday, February 28
Too Hot to Handle: Germany
March 2023 Netflix Premieres
Those who want to see how the second half of You Season 4 plays out won't have to wait all that much time after the first set of episodes premiere, as the season's concluding chapter is set to premiere on Netflix in March 2023. The streamer has yet to announce the dates for any other shows for the third month of the year, but expect that to change very, very soon.

Wednesday, March 1
CHEAT
Wrong Side of the Tracks Season 2
Thursday, March 2
Framed! A Sicilian Murder Mystery Season 2
KARATE SHEEP
Masameer County Season 2
Sex/Life Season 2
Friday, March 3
Next in Fashion Season 2
Saturday, March 4
DIVORCE ATTORNEY SHIN
Monday, March 6
Ridley Jones Season 5
Thursday, March 9
You Season 4 Part 2
Friday, March 10
The Glory Part 2
OUTLAST
RANA NAIDU
Tuesday, March 14
ARIYOSHI ASSISTS
Wednesday, March 15
THE LAW OF THE JUNGLE
Shadow and Bone Season 2
Friday, March 17
DANCE 100
MAESTRO IN BLUE
SKY HIGH: THE SERIES
Monday, March 20
Gabby's Dollhouse Season 7
Wednesday, March 22
Invisible City Season 2
The Kingdom Season 2
WACO: AMERICAN APOCALYPSE
Thursday, March 23
THE NIGHT AGENT
Friday, March 24
Love is Blind Season 4
Wednesday, March 29
UNSEEN
WELLMANIA
Thursday, March 30
FROM ME TO YOU: KIMI NI TODOKE
UNSTABLE
Friday, March 31
COPYCAT KILLER
April 2023 Netflix Premieres
The long-awaited Sweet Tooth Season 2 and second half of Firefly Lane's second season are just two of the major premieres on Netflix in April 2023. On top of those two fan-favorite series, subscribers will also be treated to a couple dozen new shows from all over the world, as well as what could be the next great Netflix original documentaries.
Saturday, April 1
EX-ADDICTS CLUB
Welcome to Eden Season 2
Sunday, April 2
WAR SAILOR
Tuesday, April 4
THE SIGNING
Thursday, April 6
BEEF
Friday, April 7
THICKER THAN WATER
TRANSATLANIC
Wednesday, April 12
AMERICAN MANHUNT: THE BOSTON MARATHON BOMBING
Smother-in-Law Season 2
Thursday, April 13
The Boss Baby: Back in the Crib Season 2
FLORIDA MAN
OBSESSION
Friday, April 14
QUEENMAKER
Saturday, April 15
DOCTOR CHA
The Nutty Boy Part 2
Monday, April 17
Oggy Oggy Season 2
Tuesday, April 18
HOW TO GET RICH
LONGEST THIRD DATE
Thursday, April 20
THE DIPLOMAT
TOOTH PARI: WHEN LOVE BITES
Friday, April 21
Indian Matchmaking Season 3
ROUGH DIAMONDS
Saturday, April 22
Ada Twist, Scientist Season 4
Wednesday, April 26
THE GOOD BAD MOTHER
LOVE AFTER MUSIC
Workin' Moms Season 7
Thursday, April 27
Firefly Lane Season 2 Part 2
THE NURSE
Sharkdog Season 3
Sweet Tooth Season 2
Friday, April 28
KING OF COLLECTIBLES: THE GOLDIN TOUCH
May 2023 Netflix Premieres
Though it will still be some time before fans get to watch Bridgerton Season 3, the spinoff series Queen Charlotte: A Bridgerton Story will finally debut in May 2023. But that isn't all, as the month is full of new and returning Netflix shows like the absurdist sketch comedy program I Think You Should Leave with Tim Robinson.
Tuesday, May 2
LOVE VILLAGE
THE TAILOR
Wednesday, May 3
JEWISH MATCHMAKING
Great British Baking Show: Juniors Season 7
Thursday, May 4
LARVA FAMILY
QUEEN CHARLOTTE: A BRIDGERTON STORY
SANCTUARY
Monday, May 8
Spirit Rangers Season 2
Wednesday, May 10
DANCE BROTHERS
MISSING: DEAD OR ALIVE?
QUEEN CLEOPATRA
Thursday, May 11
Ultraman Season 3
Friday, May 12
BLACK NIGHT
MULLIGAN
Queer Eye Season 7
Tuesday, May 16
ANNA NICOLE SMITH: YOU DON'T KNOW ME
Wednesday, May 17
MCGREGOR FOREVER
Rhythm + FLow France Season 2
WORKING: WHAT WE DO ALL DAY
Thursday, May 18
KITTI KATZ
XO, KITTY
YAKITORI: SOLDIERS OF MISFORTUNE
Friday, May 19
MUTED
Selling Sunset Season 6
Young, Famous & African Season 2
Monday, May 22
The Creature Cases Chapter 3
Wednesday, May 24
THE ULTIMATUM: QUEER LOVE
Thursday, May 25
FUBAR
Friday, May 26
Barbecue Showdown Season 2
TURN OF THE TIDE
Tuesday, May 30
I Think You Should Leave with Tim Robinson Season 3
June 2023 Netflix Premieres
The month of June will see the return of some of the most popular shows on Netflix, including the highly-aniticipated The Witcher Season 3.
Friday, June 2
Manifest Season 4 Part 2
SCOOP
Valeria Season 3
Monday, June 5
BARRACUDA QUEENS
Tuesday, June 6
My Little Pony: Make Your Mark Season 4
Advertisement
Wednesday, June 7
ARNOLD
Love Is Blind: Brazil Season 3
Thursday, June 8
Never Have I Ever Season 4
TOUR DE FRANCE: UNCHAINED
Friday, June 9
BLOODHOUNDS
Human Resources Season 2
THE PLAYING CARD KILLER
TEX MEX MOTORS
THIS WORLD CAN'T TEAR ME DOWN

Wednesday, June 14
Our Planet II
THE SURROGACY
Friday, June 16
BLACK CLOVER: SWORD OF THE WIZARD KINGS
Saturday, June 17
Advertisement
KING THE LAND
SEE YOU IN MY 19TH LIFE
Wednesday, June 21
Break Point Part 2
Thursday, June 22
GLAMOROUS
LET'S GET DIVORCED
SKULL ISLAND
SLEEPING DOG
Advertisement
Friday, June 23
Catching Killers Season 3
Thursday, June 29
OOKU: THE INNER CHAMBERS
The Witcher Season 3
Friday, June 30
Is It Cake, Too?
July 2023 Netflix TV Premieres
Those who were holding out for Sweet Magnolias Season 3 are in for good news, as the show will return to Netflix in July. But that isn't all, as we will also get to see the second half of The Witcher Season 3...
Saturday, July 1
THE DAYS
Monday, July 3
UNKNOWN: THE LOST PYRAMID
Tuesday, July 4
THE KING WHO NEVER WAS
Wednesday, July 5
Back to 15 Season 2
MY HAPPY MARRIAGE
WHAM
Thursday, July 6
DEEP FAKE LOVE
The Lincoln Lawyer Season 2 Part 1
Friday, July 7
FATAL SEDUCTION
HACK MY HOME
Monday, July 10
StoryBots: Answer Time Season 2
UNKNOWN: KILLER ROBOTS
Tuesday, July 11
NINETEEN TO TWENTY
Wednesday, July 12
QUARTERBACK
Record of Ragnarok Season 2: Episodes 11-15
SUGAR RUSH: THE BAKING POINT
Thursday, July 13
BURN THE HOUSE DOWN
DEVIL'S ADVOCATE
Sonic Prime Season 2
SURVIVAL OF THE THICKEST
Friday, July 14
The Beauty Queen of Jerusalem Season 2
FIVE STAR CHEF
Too Hot to Handle Season 5
Saturday, July 15
COUNTRY QUEEN
Monday, July 17
UNKNOWN: CAVE OF BONES
Wednesday, July 19
THE DEEPEST BREATH
Thursday, July 20
Sweet Magnolias Season 3
Monday, July 24
UNKNOWN: COSMIC TIME MACHINE
Tuesday, July 25
Sintonia Season 4
Wednesday, July 26
Baki Hanma Season 2
The Great British Baking Show: The Professionals Season 7
Thursday, July 27
The Witcher Season 3 Part 2
Friday, July 28
A PERFECT STORY
CAPTAIN FALL
D.P. Season 2
HOW TO BECOME A CULT LEADER
The Tailor Season 2
Saturday, July 29
BASTARD! Season 2
August 2023 Netflix Premieres
One of the most anticipate live-action anime adaptations, Netflix's One Piece, is just one of the big shows to make its debut on the streaming service in August. The eighth month of the year will also see the return of fan-favorite shows like The Lincoln Lawyer and The Ultimatum.
Tuesday, August 1
Untold: Volume 3
Thursday, August 3
Heartstopper Season 2
The Lincoln Lawyer Season 2 Part 2
Friday, August 4
THE BIG NAILED IT BAKING CHALLENGE
Fatal Seduction Volume 2
Monday, August 7
Gabby's Dollhouse Season 8
Tuesday, August 8
The Seven Deadly Sins: Grudge of Edinburgh Part 2
ZOMBIEVERSE
Wednesday, August 9
LADIES FIRST: A STORY OF WOMEN IN HIP-HOP
Thursday, August 10
PAINKILLER
Advertisement
Friday, August 11
DOWN FOR LOVE
Saturday, August 12
BEHIND YOUR TOUCH
Wednesday, August 16
AT HOME WITH THE FURYS
THE CHOSEN ONE
DEPP V HEARD
Thursday, August 17
My Dad The Bounty Hunter Season 2
The Upshaws Part 4
Friday, August 18
MASK GIRL
THE MONKEY KING
Tuesday, August 22
LIGHTHOUSE
Wednesday, August 23
DESTINED WITH YOU
The Ultimatum: Marry or Move On Season 2
Thursday, August 24
Baki Hamma Season 2 Part 2
Ragnarok Season 3
WHO IS ERIN CARTER?
Wednesday, August 30
LIVE TO 100: SECRETS OF THE BLUE ZONES
MISS ADRENALINE: A TALE OF TWINS
Thursday, August 31
Karate Sheep Season 2
ONE PIECE
September 2023 Netflix Premieres
September will see a great number of popular Netflix series return, with one of the biggest being Sex Education Season 4.
Friday, September 1
Disenchantment: Part 5
Love is Blind: After the Altar Season 4
Saturday, September 2
IS SHE THE WOLF?
Wednesday, September 6
6IXTYNIN9 THE SERIES
INFAMY
PREDATORS
REPORTING FOR DUTY
TAHIR'S HOUSE
Thursday, September 7
DEAR CHILD
GAMERA -REBIRTH-
Kung Fu Panda: The Dragon Knight Season 3
Top Boy Season 3
Virgin River Season 5
Friday, September 8
A TIME CALLED YOU
BURNING BODY
POKEMON: TO BE A POKEMON MASTER: ULTIMATE JOURNEYS: THE SERIES PART 1
Selling The OC Season 2
SPY OPS
Tuesday, September 12
Glow Up Season 5
Wednesday, September 13
CLASS ACT
WRESTLERS
Thursday, September 14
THURSDAY'S WIDOWS
Friday, September 15
The Club Part 2
Inside the World's Toughest Prisons Season 7
MISEDUCATION
Surviving Summer Season 2
Wednesday, September 20
HARD BROKEN
Thursday, September 21
Kengan Ashura Season 2
Scissor Seven Season 4
Sex Education Season 4
Friday, September 22
Love is Blind Season 5
Wednesday, September 27
ENCOUNTERS
Thursday, September 28
CASTLEVANIA: NOCTURNE
Friday, September 29
CHOONA
October 2023 Netflix Premieres
October will see a great number of new Netflix series show up on the streamer, with The Fall of the House of Usher being at the top of the list.
Wednesday, October 4
BECKHAM
Thursday, October 5
EVERYTHING NOW
Lupin Part 3
Saturday, October 7
STRONG GIRL NAM-SOON
Monday, October 9
STRANDED WITH MY MOTHER-IN-LAW
Tuesday, October 10
DI4RIES: Season 2 Part 1
Last One Standing: Season 2
Wednesday, October 11
PACT OF SILENCE
Thursday, October 12
THE FALL OF THE HOUSE OF USHER
GOOD NIGHT WORLD
Tuesday, October 17
I WOKE UP A VAMPIRE
Wednesday, October 18
KAALA PAANI
Thursday, October 19
BODIES
CAPTAIN LASERHAWK: A BLOOD DRAGON REMIX
CRASHING EID
NEON
Friday, October 20
Big Mouth Season 7
CREATURE
DOONA!
Elite Season 7
SURVIVING PARADISE
Monday, October 23
Princess Power Season 2
Wednesday, October 25
ABSOLUTE BEGINNERS
Thursday, October 26
PLUTO
Friday, October 27
TORE
Saturday, October 28
CASTAWAY DIVA
November 2023 Netflix Premieres
The penultimate month of the year will see the return of two of Netflix's biggest shows: The Crown and Virgin River. But these massive series aren't the only arrivals this month, as the streamer will give viewers loads of new and returning originals.
Thursday, November 2
ALL THE LIGHT WE CANNOT SEE
CIGARETTE GIRL
Friday, November 3
DAILY DOSE OF SUNSHINE
FERRY: THE SERIES
Selling Sunset Season 7
The Tailor Season 3
Wednesday, November 8
THE BILLIONAIRE, THE BUTLER AND THE BOYFRIEND

Friday, November 10
AT THE MOMENT
Tuesday, November 14
CRIMINAL CODE
HOW TO BECOME A MOB BOSS
SUBURRAETERNA
Wednesday, November 15
FEEDBACK
Thursday, November 16
The Crown Season 6 Part 1
Friday, November 17
THE DADS
Sagrada Familia Season 2
Wednesday, November 22
High on the Hog: How African American Cuisine Transformed America Season 2
SQUID GAME: THE CHALLENGE
Friday, November 24
A NEARLY NORMAL FAMILY
MY DEMON
Monday, November 27
Go Dog Go Season 4
Tuesday, November 28
COMEDY ROYALE
LOVE LIKE A K-DRAMA
Wednesday, November 29
BAD SURGEON: LOVE UNDER THE KNIFE
Thursday, November 30
OBLITERATED
Virgin River Season 5 Part 2
Expect to hear more about all the new and returning 2023 Netflix shows in the coming weeks and months. In the meantime, take a look at the rest of the 2023 TV schedule so you don't miss anything coming to other streaming services and traditional TV channels.
Your Daily Blend of Entertainment News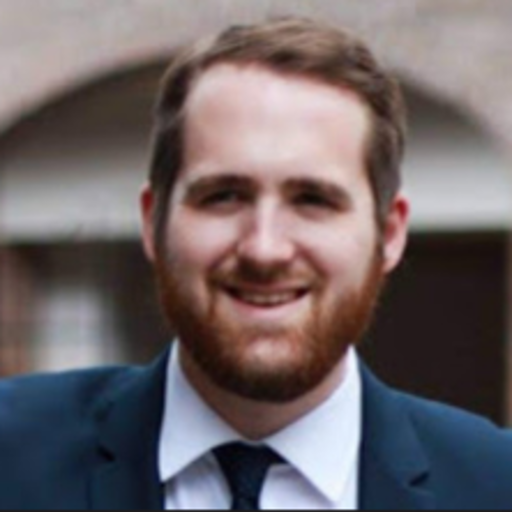 Philip grew up in Louisiana (not New Orleans) before moving to St. Louis after graduating from Louisiana State University-Shreveport. When he's not writing about movies or television, Philip can be found being chased by his three kids, telling his dogs to stop barking at the mailman, or yelling about professional wrestling to his wife. If the stars properly align, he will talk about For Love Of The Game being the best baseball movie of all time.