Rebel Moon: Release Date, Cast And Other Things We Know About Zack Snyder's Sci-Fi Netflix Movie
I can't wait to see this title sequence!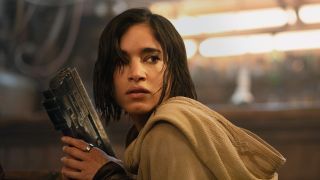 (Image credit: Netflix)
Over the course of the past 20 years, Zack Snyder has given audiences great horror remakes, adaptations of some of the comic world's most famous and notorious characters, and launched an expansive film property of his own over at Netflix with the Army of the Dead franchise. Soon enough, Snyder will add another movie (or two, really) to the list with his upcoming sci-fi epic, Rebel Moon, a sprawling space opera in the vein of Star Wars and Akira Kurosawa's classic samurai films.

If this is the first you're hearing about the highly anticipated 2023 new movie, don't worry, because we're about to break down everything we know about Rebel Moon, including its release date, story, and the massive cast of actors set to appear on screen.

What Is The Rebel Moon Release Date?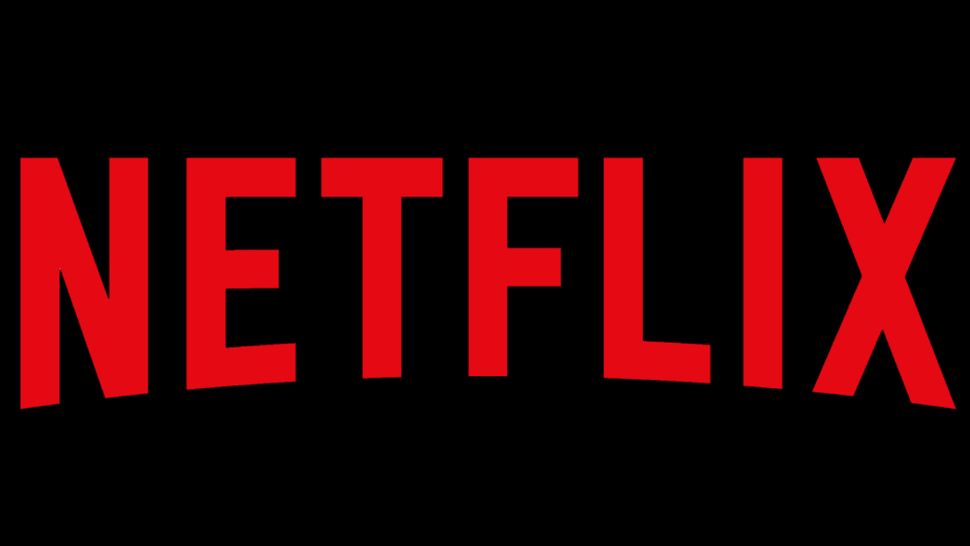 By year's end, the ranking of Zack Snyder's best movies could very well be in need of some reshuffling, as Rebel Moon is slated to be released on Netflix on December 22, 2023.
There is no word on whether or not the movie will be like several other high-profile Netflix releases in recent years and receive a brief theatrical run prior to its streaming debut, but there's a good chance this ends up happening.
The Rebel Moon Cast Includes Ray Fisher, Djimon Hounsou, And Sofia Boutella
Zack Snyder is no stranger when it comes to making movies with enormous ensemble casts that give just about everyone time to shine (even if the movies are four hours long, like Zack Snyder's Justice League), and it looks like his next project won't be any different. Ever since the ambitious Netflix sci-fi epic was announced in 2021, there has been a seemingly never-ending stream of additions to the Rebel Moon cast, which is led by Sofia Boutella, who will be taking on the role of a warrior named Kora. Djimon Hounsou will take on the role of the mysterious General Titus, Ray Fisher is set to play a resistance fighter by the name of Blood Axe, and Ed Skrein will be showing up as the villainous Regent Balisasrius.
But that is just the beginning of the list of actors, as Charlie Hunnam, Jena Malone, Corey Stoll, Doona Bae, Staz Nair, Cary Elwes, and several other stars are set to appear, including Anthony Hopkins, who will be providing the voice of a sentient battle robot JC1435, or Jimmy.
Rebel Moon Centers On A Small Colony That Turns To A Mysterious Woman To Defeat A Tyrannical Leader
Although there aren't a ton of details about the story that will be told in Rebel Moon, according to The Hollywood Reporter, the movie will center on a peaceful colony on the edge of the galaxy as it is threatened by armies sent by a tyrannical figure named Belisarius. In an attempt to save their lives and prevent the destruction of their people, the colonists call upon a woman with a mysterious past to assemble a small army to make a stand.

When speaking with THR at the time of the big announcement, Zack Snyder said the movie was him "growing up as an Akira Kurosawa fan, a Star Wars fan," and that he hopes this "becomes a massive IP" that can be "built out."
The 2023 Netflix Films Preview Offers A Brief Glimpse Into The World Of Rebel Moon
Though there isn't a full Rebel Moon trailer at this point in time, Netflix gave the world the next best thing in January 2023 when the streamer released a sizzle reel of all its 2023 original movies, which included Zack Snyder's highly anticipated epic space opera in the closing seconds.
Not much in terms of plot details was shared in the few seconds of new footage, but the quick shots of epic battles and brief glimpses at some of the major characters should do more than enough to drum up even more excitement.
Rebel Moon Will Be A Two-Part Film
Rebel Moon Will Be A Two-Part Film
ollowing the success of Army of the Dead (which was watched by at least 75 million people, according to Variety), it should come as no surprise that Netflix is willing to give Zack Snyder another massive project so soon. But, this isn't just a one-and-done situation for Snyder or Rebel Moon, as the upcoming sci-fi epic is slated to be a two-part film, according to The Hollywood Reporter. There haven't been any details as to how the movie will be split up or if everything will be released at the same time, but Snyder has been putting in the work, as he revealed to THR in 2021:
Similarly, when discussing the streamer's upcoming release slate with Variety in January 2023, Netflix executive Ori Marmur revealed that he knew Rebel Moon needed to be a two-part film after seeing what Snyder had created:
Marmur also stated that Snyder has been crafting Rebel Moon in his head for decades and came into the process with "so much passion" for the original project.
Production On Rebel Moon Started In April 2022
Throughout much of the development process for Rebel Moon, it was believed that production on the ambitious Netflix sci-fi movie would start up at some point in 2022. Well, cameras officially started rolling in April 2022 on the forthcoming epic, as Zack Snyder noted in an equally epic post on his official Twitter account. The series of images, which includes an incredible black-and-white shot of Djimon Hounsou as well as sneak peeks at some of the film's sets (a combination of practical sets and green screen), gave audiences a big taste of what's to come from the highly anticipated streaming movie.

And, according to The Hollywood Reporter (the same article as in the previous section), this wasn't expected to be a short production either. When announcing several additions to the cast in April 2022, the outlet revealed that cameras would be rolling until that November, due to Rebel Moon being split into two movies.

Zack Snyder Co-Wrote Rebel Moon With 300 And Army Of The Dead Scribes
Zack Snyder wasn't alone when coming up with the story and writing the script for Rebel Moon, as the visionary filmmaker called on two of his biggest writing partners to bring the upcoming Netflix movie to life.

In July 2021, Deadline reported Snyder co-wrote the story that will be told over the course of two movies (and possibly more) with Kurt Johnstad. The two previously worked together on 300, 2007's visually-stunning adaptation of Frank Miller's graphic novel of the same name. Johnstad's other writing credits include 300: Rise of an Empire, Act of Valor, and Atomic Blonde.

In addition to sharing screenwriting credit with Johnstad, Snyder also worked with the accomplished Shay Hatten on Rebel Moon, who served as a co-writer on Army of the Dead. Hatten also wrote John Wick: Chapter 3 — Parabellum as well as the upcoming John Wick: Chapter 4 and John Wick: Chapter 5. Patten is also the writer and executive producer of the upcoming Army of the Dead: Lost Vegas animated series.
There is still some time before we get to see how things unfold for Zack Snyder's Rebel Moon. But if you're looking for a way to kill some time while you wait, check out some of the best movies on Netflix.
Your Daily Blend of Entertainment News
Philip grew up in Louisiana (not New Orleans) before moving to St. Louis after graduating from Louisiana State University-Shreveport. When he's not writing about movies or television, Philip can be found being chased by his three kids, telling his dogs to stop barking at the mailman, or yelling about professional wrestling to his wife. If the stars properly align, he will talk about For Love Of The Game being the best baseball movie of all time.