The 10 Most Popular Super Bowl Commercials, According To TiVo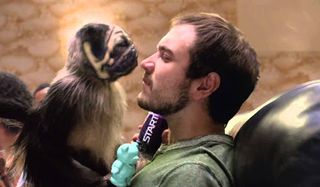 Super Bowl commercials are always memorable, but this year there were 10 commercials that stood out from the rest and will likely get continued airplay in the weeks to come. TiVo courteously kept track of the biggest Super Bowl commercial moments and revealed which ones made us laugh, which ones weirded us out and which ones we couldn't tear our eyes away from the screen during. You can check out the most memorable Super Bowl 50 commercials, below.
10. Prius "Prius 4"
This Prius commercial is classic, not only because it's trying to change the image of the Prius as a car that's not super fast/super easy to handle to one that is deft and fun to drive, but also because actors from The Wire show up. Chris Bauer, Pablo Schreiber, and James Ransone reunite only to rob a bank and steal a Prius in order to evade the police. It's a classic car commercial, made better if you were a fan of the HBO series back in the day.
9. Skittles "The Portrait"
This Skittles "The Portrait" thing would probably be weird if Skittles portraits weren't absolutely something that people do. As it stands, watching Steven Tyler and the Skittles version of himself belt out "Dream On" is not too shabby.
8. Bud Light "Raise One to Right Now"
This has to be the most star-powered commercial of 2016, featuring Seth Rogen, Amy Poehler, Paul Rudd and Michael Pena. Throw in Rogen stealing an entire monologue from Independence Day and you would think this one would have landed one of the top slots. As it stands, being the eighth most popular commercial of the night ain't too shabby.
7. Apartments.com "MovingOnUp"
Jeff Goldblum was all over Super Bowl 50, thanks to appearing in the Apartments.com ad campaign, but also get a few good shots in the Independence Day: Resurgence trailer. This one's a little silly, but hey, it also has Weezy and a bunch of expensive shoes. That's something.
6. Marmot "Fall in Love with the Outside"
Weirdo shock value is going to come up on this list several times, but this one has a Flight of the Conchords song, to boot. Marmot's commercial features a dude and a marmot, hanging out and being besties in the woods together, until one majorly romantic moment comes along. Thus the "fall in love with the outside" tagline, I guess.
5. Pepsi "The Joy of Dance"
Pepsi' Janelle Monae-led commercial looks through 50 years of Pepsi history, which coordinates with it being the 50th Super Bowl. It's a pretty good one, but how it beat out that Ant-Man and Hulk mini Coke commercial to one of the top slots is beyond me. Maybe that was seen as more of a Marvel TV spot than an ad campaign?
4. Cascada "That Convertibles' a Buick"
Celebrity had plenty of power during the Super Bowl 50 airing, and this commercial did well not only because we all really didn't see that convertible being a Buick, but also because Odell Beckham Jr. and the naked chick from the "Blurred Lines" video were involved. This one's a winner, for sure.
3. Taco Bell "Quesalupa Bigger Than Everything"
It's not often that Taco Bell comes up with entirely new concepts, but every once and awhile, a new idea changes the concept of drunk food everywhere. One of these ideas is the "Quesalupa," a new product that even the Ancient Aliens guy thinks will be "bigger than everything."
2.Mountain Dew "PuppyMonkeyBaby"
A few days ago, we called this the creepiest Super Bowl ad ever, and I stand by that statement. The result of mashing up a puppy, a monkey and a baby is an awful hellbeast that can't be unseen. Throw in some dudes that just want to chill and end up dancing like the puppy baby thingy, and you get a bizarre commercial. We're a little surprised this didn't land in the #1 honestly, but not because it's awesome.
1. Doritos "Ultrasound"
Certainly one of the most memorable commercials so far in 2016, "Ultrasound" features a soon-to-be mom getting an ultrasound of her baby while her husband stands nearby, eating a bag of Doritos. The kid inside of her decides he/she really needs a Doritos and hops out of the womb early, startling everyone. It's wacky, but it certainly stands out.
This poll is no longer available.
Your Daily Blend of Entertainment News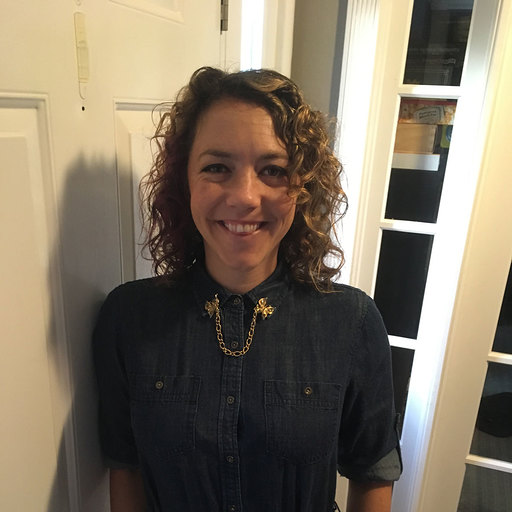 Reality TV fan with a pinch of Disney fairy dust thrown in. Theme park junkie. If you've created a rom-com I've probably watched it.