12 Shows Fox Should Be Embarrassed About Canceling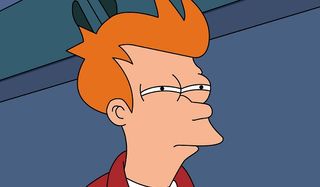 While every network is guilty of slamming an ax down on shows before a cancelation is warranted, Fox has been the series-ending posterchild for decades now. A show getting picked up by Fox is almost an omen that it will eventually be taken off the air, thus depressing a lot of people. And the reason why people are depressed is because Fox has had a veritable shitload of amazing and groundbreaking shows over the past 28 years. Just…not for very long.
Here are 12 series that still have fans . Sorry if this puts you guys in a bad mood all over again.
With The Simpsons is aging like a fine wine,far beyond the show's prime years, you'd think that the Matt Groening and David X. Cohen-developed Futurama could have lasted longer on Fox than just four seasons. It's widely regarded as one of the best animated series of all time, one of the best sci-fi series of all time, and one of the smartest shows of all time. Maybe the network was just intimidated or something. In any case, at least Comedy Central was there to save it and bring us more Hypnotoad and Bender's shiny metal butt.
Almost Human
One of the latest Fox victims to garner a massive wave of internet protests after its cancelation, Almost Human seemed like a surefire hit. It had a huge promotion, J.J. Abrams' Bad Robot behind the scenes, and a sci-fi procedural plot that was accessible enough for anyone to get into. Plus, the show's ratings remained largely consistent after the initial drop-off after the premiere, so it looked like it would be an easy renewal. But no, it was apparently too expensive for all that, and Fox had to make room for such quality projects as Rake, Red Band Society and Gang Related, all of which were canceled.
Undeclared
After the Paul Feig/Judd Apatow modern classic Freaks and Geeks got trashed by NBC, certainly whatever network that took Apatow's next project would know better! It's not how it panned out, though. Although it was generally hilarious and also boosted the careers of cast members like Charlie Hunnam, Jay Baruchel and Seth Rogen, Undeclared didn't do much for Fox in 2001-2002. It might have had something to do with the network airing episodes out of order and generally not caring to promote it too much, or maybe it was something else. In any case, we're still trying to find the right animal to wear that makes us look cooler.
The Lone Gunmen
Though The X-Files got a little long in the tooth near the end of its run, it seemed like creator Chris Carter and his stellar writing team were on the road to giving the world another long-lasting sorta sci-fi drama with some familiar characters. Byers, Frohike and Langly (along with Yves and Jimmy Bond) were surprisingly solid leads and got invested in conspiratorial storylines that you couldn't really find anywhere else on TV. But the flip-flopping ratings just weren't high enough for Fox to get behind this darkly comedic series longer than 13 episodes. To make matters worse, it ended on a huge cliffhanger that audiences had to see resolved in a Season 9 X-Files episode almost a year later. That 9/11-ish pilot was pretty crazy, too.
Terminator: The Sarah Connor Chronicles
Even though the year 2015 proved that "more Terminator" isn't always the most ideal amount of Terminator, things weren't quite so bad years ago, when Fox decided to spin the film franchise off into Terminator: The Sarah Connor Chronicles. With a cast that included Lena Headey, Thomas Dekker, Garret Dillahunt and Summer Glau, the show's debut season earned huge ratings, but numbers dropped off steeply in Season 2, and it was put to pasture in the same year that Terminator: Salvation came out to far more mixed reviews than the show received. Despite tons of fans' attempts to reverse Fox's decision, it never happened.
Arrested Development
Fox has proven time and again that critical acclaim for a show might as well be a bucket of unicorn horns for all the good it does to keep a show on the air. That said, the acclaim is probably the only reason Fox even stuck with Arrested Development for 3 seasons – or 2-and-a-half seasons, really – instead of immediately canceling the incredibly dense and joke-packed story about a large family that could do almost nothing right beyond making people laugh. The show's cast is one of the best in TV history, and many of the actors have gone on to become major stars. But that didn't stop Fox from botching Season 3 and giving up on it after that. Much thanks to Netflix for later saving it.
Wonderfalls
If only TV audiences knew in 2004 what we know now. Namely, that networks just love to give Bryan Fuller his own fully realized series only to later break fans' hearts by taking them away. It happened first with Dead Like Me, and then came the fantastically fantastic Wonderfalls, in which an everyday girl in a crap job talks to animal figurines and attempts to woo a married man. And what did Fox do to prove its dedication to the show? Switched the night it aired after one episode and canceled it after four episodes. Thankfully, the DVDs are out there with all 13 quirky and sometimes touching.
Firefly
Could this list exist without Firefly on it? You're gorram right it couldn't. Created by current ne'er-do-wrong Joss Whedon, Firefly suffered the same things that most of Fox's best series did: episodes aired out of order, wishy-washy ratings and cancelation before all of the episodes could air. Since then, Firefly has become one of the biggest cult shows of all time and one of the most often cited series when "canceled too soon" conversations come up. Expectations for a second season will likely never cease, and the same goes for Nathan Fiillon's capacity for amazingness.
The Critic
I guess if we're being fair, we'll throw some major angry eyes at ABC for being the first network to cancel The Critic, the snarky brainchild of Simpsons vets Al Jean and Mike Reiss. But Fox got everyone's hopes up by reviving it for Season 2, giving it only 10 episodes before promptly dropped it. Granted, the ratings were pretty low and the show's core fandom didn't come around until after the cancelation, but it was still better than the majority of Fox's comedic efforts in the 1990s.
The Adventures of Brisco County, Jr.
As was said earlier, Fox does deserve some credit for putting just about anything on the air, as it's likely no other network would have granted audiences The Adventures of Brisco County, Jr. in 1993. The Evil Dead films had already made Bruce Campbell a genre icon at this point, and he was the perfect person to lead the show's imaginative mash-up of steampunk aesthetics, westerns, and science fiction. But it didn't matter. Co-created by future Lost co-showrunner Carlton Cuse, Brisco County, Jr. was a critical darling, but the gradually declining ratings during its first season caused the network to pull the plug. The silver lining here is that Season 1 was 27 episodes, which is far more than most shows got.
The Ben Stiller Show
Raise your hand if you just knew that Judd Apatow's name was going to pop up on this list again. One of the most overlooked sketch comedies out there is The Ben Stiller Show, and the main reason it's overlooked is because it only lasted for 13 episodes in 1992. (It did win an Emmy for writing, though.) Why was it so great? Because it was incredibly silly, it spoofed Fox shows, and had an all-star cast that included Stiller, Janeane Garofalo, Bob Odenkirk and Andy Dick, with a writing staff that included David Cross, future Simpsons writer Brent Forrester, Dino "Star-Burns" Stamatopoulos and Apatow. Not to mention guest stars like Garry Shandling, Bobcat Goldthwait, Dennis Miller and more. So much comedy gold, and so little to show for it, Fox.
Terra Nova
Back in 2011, it looked like actor Stephen Lang was going to get a second dose of Avatar's big-minded success on Terra Nova, a sci-fi series that claimed Steven Spielberg as an executive producer. The story centered on a group of people who left the over-populated future-Earth and went back to the Cretaceous Period to set up a new civilization, a concept that certainly could have lasted for several years had Fox accepted the steady ratings and kept it going. But no, after 13 episodes and a few months of making fans go berserk with anticipation, the network pulled a "total Fox" and canceled it. And despite efforts to get it picked up elsewhere, it remains a product of the past.
This poll is no longer available.
Your Daily Blend of Entertainment News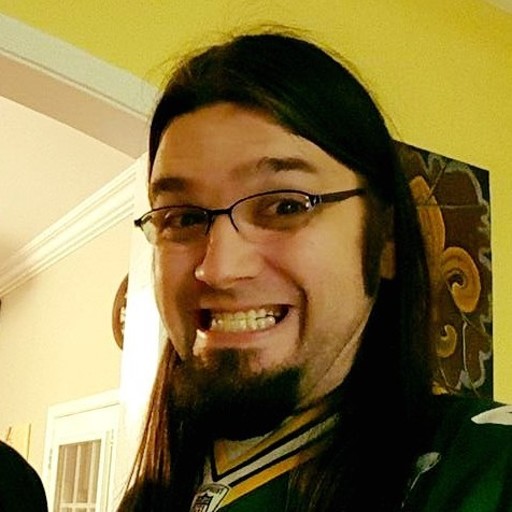 Assistant Managing Editor
Nick is a Cajun Country native, and is often asked why he doesn't sound like that's the case. His love for his wife and daughters is almost equaled by his love of gasp-for-breath laughter and gasp-for-breath horror. A lifetime spent in the vicinity of a television screen led to his current dream job, as well as his knowledge of too many TV themes and ad jingles.