17 Popular Shows That Are Ending In 2017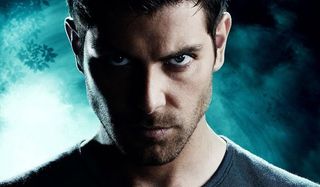 It's becoming more and more common for networks to cancel shows but to do it in a way that is less shocking than in previous years on TV. The best way to accomplish this is to cancel a series and then give it one more season to finish out the story. This has several positives. It means that the creative team gets the chance to finish out a series in the way they wanted and it means that fans are not blindsided when their favorite show gets cancelled. Still, it can be hard to keep track of what is ending and what is not. To help you out, we've compiled a handy list of the shows that we know--so far--are ending in 2017. Take a look. And do expect more cancellations to come down the pipeline as the TV season wears on.
Grimm, NBC
Grimm had a nice run on NBC on Friday nights. The series has really been the show that has ushered in an era of supernatural content on network TV at the end of the week, as Friday nights are now home to The Vampire Diaries and Sleepy Hollow. However, its ratings have dwindled over the years and last season NBC renewed the series for the 2016-2017 season, cancelling the drama at the same time. Give the show a watch while you still can, as its looking more and more likely NBC is going to have to blow up its Friday night lineup next year.
Bones, Fox
Unlike a lot of the shows on this list, Fox's Bones has been on the air for years and years. In fact, many fans have been on the page that the show hit its peak years ago, but Fox has still been rolling out new episodes, even after the ratings started going down. Last TV season, the show was moved to Fridays in what we thought was the final death knell. However, Fox surprised us with a renewal--albeit for a shortened season--and the last set of episodes is airing this winter. Catch the final episodes on Tuesday nights.
Bloodline, Netflix
Up until recently, Netflix was not really known for cancelling shows. Sure, Lilyhammer was axed at one point, but really most Netflix shows have been going strong and continually getting renewed, some of them for many seasons. Then Bloodline, a critically acclaimed but seemingly under-watched program, got cancelled. The good news? The series was also given one final season to wrap up its story. Expect new episodes later in 2017.
Black Sails, Starz
Another show that airs in the winter, Black Sails was the first in a string of more prominent originals to hit the schedule on Starz. While Black Sails had a big splash at Comic-Con and was noted for its larger budget, it hasn't been the ratings bringer like Power and Outlander have. Season 3 of the drama began the long journey of wrapping up the Treasure Island prequel, and it wasn't a huge shock when Starz stated the show would be ending after Season 4. Catch the final set of episodes starting in January.
Turn: Washington's Spies, AMC
AMC has a lot of well-received shows that haven't really earned high ratings. The period drama Turn is one of them. Despite sporting Jamie Bell and Angus MacFadyen and having a really cool premise about a Revolutionary War spy ring, the show has never been a big winner in total viewers. Turn is getting 10 more episodes to tell its story in 2017, but that will be the end for the series. We'll let you know as soon as the network gets the final series on the calendar.
Girls, HBO
HBO's Girls is one of the comedies that has put the network on the map in terms of original comedies, along with Veep and Silicon Valley. While new seasons of Veep and Silicon Valley are on the way, Girls will be wrapping up with a final season that is starting this weekend. The show will make us laugh and make us cringe for a few more times before it finally says sayonara on the cable network. Not too shabby for the show that figured out the line in terms of sex scenes that HBO will accept.
Pretty Little Liars
Pretty Little Liars has been a bit of a phenomenon during its run on ABC Family and the brand new Freeform. The show has an extremely avid fanbase and that has propelled it into a long run. However, Freeform has been reworking its lineup since the network changed names, and Pretty Little Liars will be ending in 2017. Catch the delicious drama while you still can.
Longmire, Netflix
Longmire possibly has my favorite trajectory of any series on this list. Originally, the show aired on A&E, where it was pretty popular. So popular, in fact, that we were all really surprised when the network opted to cancel the show. However, fans loved the show enough to petition to keep it, and Longmire is one of the rare times that has worked out. While the show is ending this season, on Netflix it was able to be a little more experimental and darker in tone with its content and the pick-up has been really great. We hope to see the show end on a high note.
Bates Motel, A&E
Bates Motel is one of A&E's first scripted originals, and it certainly survived for longer than Longmire managed to on the network. The show will be ending after Season 5 and production recently wrapped on the drama. However, Bates Motel will most definitely be going out with a bag, ending with Marian Crane and a lot of memorable moments from the original Psycho film. Tune in when the show returns on February 20.
Halt and Catch Fire, AMC
Another under-watched AMC drama, Halt and Catch Fire has followed a ragtag group of rebels as they've tried to navigate the world of business and technology in the early age of computers and the World Wide Web. AMC has a knack for deep writing and great performances and it all can be found in Halt and Catch Fire, which will sadly be ending after its fourth season. Expect new episodes to land in the schedule sometime later in 2017.
Workaholics, Comedy Central
Workaholics has always had a small niche fanbase, and the show managed to earn an impressive seven seasons with that small audience. Unfortunately, when Season 7 was announced, so was the show's cancellation. You can catch _Workaholic_s' swan song on Comedy Central right now, as the final set of episodes is airing on Wednesdays at 10 p.m. ET.
Orphan Black, BBC America
Tatiana Maslany has played multiple characters on BBC America's Orphan Black for four seasons, and a fifth is on its way. It's got to be exhausting to play multiple clones, and now that the girl has some awards nominations under her belt, she's really done all she can do to put the sci fi series onto the map. While not a huge ratings bringer, the show has developed an avid following over time and will really be missed. There's even a sweepstakes to appear in the final season, should that interest you.
Episodes, Showtime
Episodes is just the show that keeps on giving. I've thought the Matt LeBlanc starrer had ended a couple of times, especially as it has been off of the air since 2015. However, it has been renewed for a fifth season and we will be getting one final set of episodes sometime in 2017. (There's probably an Episodes episodes joke in there somewhere but I just can't quite reach those comedy heights, or maybe lows.) We'll let you know as soon as the show is back.
The Vampire Diaries, The CW
The CW has a track record of airing some shows well beyond their peak. In fact, if they do well at the network, they tend to keep airing for a long, long time. The Vampire Diaries has chugged along ever since Nina Dobrev left the series in 2015. At the end of the network TV season, however, TVD will be wrapping up. There is some light at the end of the tunnel. Elena will be making her comeback before then.
Switched At Birth, Freeform
Switched At Birth's trajectory has been a little confusing. By all rights, this show should have ended already, but then the cabler kept it off the schedule for some time; in fact, the last set of episodes aired in 2015. The show finally hit the schedule in January and will be wrapping up its storyline soon. It's cancellation is part of an overall push by Freeform to take its programming in a new directions. That's why ABC Family became Freeform in the first place.
The Strain, FX
There was a time when supernatural dramas were all the rage on TV and at the movies. While vampires are less of the rage these days, there are a few shows on the air that are still distinctly supernatural dramas, including FX's The Strain. The show has introduced us to the Strigoi and a rich world with lots of political nuance. The show has had plans from the start regarding where it wanted to end; however, ratings have only give The Strain one more season to catch up. Stayed tuned for reactions from CinemaBlend!
The Leftovers, HBO
Lost's Damon Lindelof gave us an HBO series that is deep and dark and emotional with The Leftovers, but that is still filled with the twists and confusion we've come to expect from a Lindelof production. For many reasons, this one didn't take off as a ratings winner, but it's a drama that's totally worth catching up on, even though you might be an emotional mess afterwards. Catch the final season this April.
Your Daily Blend of Entertainment News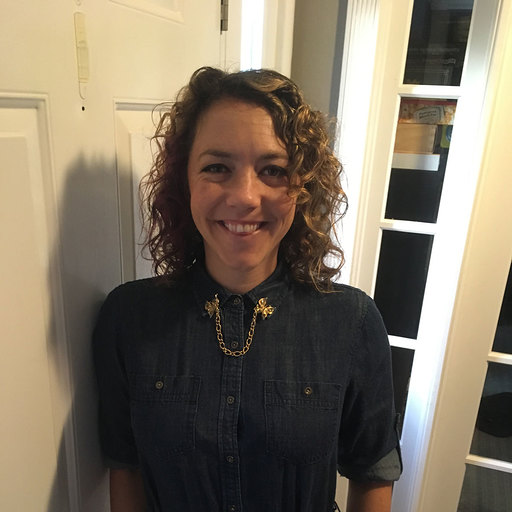 Reality TV fan with a pinch of Disney fairy dust thrown in. Theme park junkie. If you've created a rom-com I've probably watched it.