What Exactly Is Big Brother 19's Den Of Temptation Twist?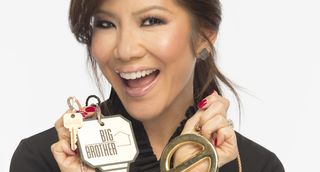 Summer may be upon us, but for Big Brother fanatics, summer doesn't really get started until Big Brother kicks off its newest season. While we're still a week away from the Big Brother Season 19 premiere, we're finally at the point where details have emerged about the season. Beyond the reveal of the sixteen houseguests set to compete for a half-million dollar prize, we've also learned the season twist, "Summer of Temptation." That involves a Den of Temptation, which will present a chosen houseguest with an offer they may not be able to refuse.
What does this mean, exactly? According to CBS, America will vote to decide which Houseguest will get to enter the Den of Temptation, where they'll be enticed by what could turn out to be a "game-changing offer." Money, power and safety may be among the offers. Unsurprisingly, it will come at a cost, as every temptation will be paired with some kind of consequence on the house. No specifics were given on what the temptations or the consequences will actually be.
So, how does this differ from Pandora's Box? In case your Big Brother memory is rusty, Pandora's Box was a twist brought in during previous seasons, where a houseguest was given the opportunity to enter a room, where they'd receive either a punishment or a reward, meanwhile the rest of the house would receive the opposite. Maybe the Pandora's Box opener would get to spend some time with a loved one, while something annoying happened to the rest of the houseguests. Or maybe they'd be forced to spend time with Mr. Pectacular himself, Jessie, while the rest of the house won prizes. It was rare that the Pandora's Box was all that game-changing. At best, it was a fun distraction, and some nice episode filler.
Given that CBS seems to be shaping the entire nineteenth season around temptation, we can only hope this means they'll be raising the stakes beyond what we've seen in the past. America's vote is one new spin on this familiar scenario. It was the Head of Household who got a shot at Pandora's Box. In the case of the Den of Temptation, America will be deciding who goes in, which could work in favor of a houseguest who doesn't have much power that week. America's involvement is the only confirmed difference between Pandora's Box and this new thing for now, but from what EP Rich Meehan says, it sounds like they're aiming to bring something bigger to the table this summer...
Granted, Big Brother has a way of touting their new twists, and let's face it, many of them have fizzled after a few weeks or completely fallen flat (See: BB Takeover. See also, Saboteur). If this new twist is just a slightly altered version of Pandora's Box, I don't see it being all that interesting. After all, Pandora's Box was always supposed to be a tempting offer, and yet I don't think a houseguest has ever turned it down.
Beyond America's vote, the announcement of this twist implies that it will be an ongoing element of the game, as opposed to a one-off surprise like Pandora's Box.
What would make this new twist work -- and really set it apart from Pandora's Box -- is if the houseguest being tempted knows exactly what they're getting, and exactly what it's costing them or the rest of the house.
Let's look at Big Brother Canada for a perfect example of how that might work. In Season 2 of Big Brother Canada, Ika was on the block when she was given the choice to take a check for five thousand dollars or to allow the rest of the houseguests to each receive a letter from home. She had moments to decide whether to shred her check, or shred their letters. See how that played out...
Knowing what she was choosing made the whole thing work. And as an added bonus for maximum drama, the whole house watched her make her choice. This is the kind of temptation that could change the game for a player. Maybe Ika's fate was sealed anyway, but who knows what would have happened if she'd shredded the check instead of the letters?
We don't know if Big Brother's Den of Temptation will take a similar approach in terms of laying out two very specific options and forcing the houseguest to decide, or if the rest of the house will be able to watch the decision play out. Even if it's only the former, and the house doesn't actually get to see (or learn) what the tempted houseguest said yes to, a specified choice would be more interesting (and far more tempting) than a mystery box.
CBS says the twist will be revealed during the July 2 episode of Big Brother. Of course, live feed watchers may be able to piece together the particulars between the season premiere and the Sunday episode. It usually doesn't take long for the feeds to reveal what's been going on in the house since the game got started. In the meantime, let's hope for something good with this one. I'm also hopeful that this new twist will replace the Battle of the Block twist, and we'll go back to seeing one Head of Household and two nominees each week.
Big Brother premieres Wednesday, June 28 at 8:00 p.m. EST, and will finish up its two-night season premiere on CBS on Thursday, June 29 at 9:00 p.m. EST.
Your Daily Blend of Entertainment News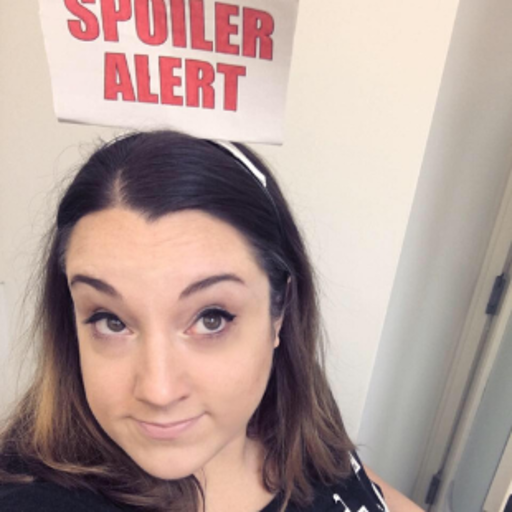 Assistant Managing Editor
Kelly joined CinemaBlend as a freelance TV news writer in 2006 and went on to serve as the site's TV Editor before moving over to other roles on the site. At present, she's an Assistant Managing Editor who spends much of her time brainstorming and editing feature content on the site.