Why Comcast Is Still Profiting Even If Some People Are Cutting Cable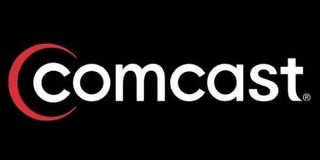 Television is as popular as ever nowadays, but cable packages aren't actually necessary anymore for folks to get the best that TV has to offer. More and more people have been cutting cords and leaving cable packages behind in favor of services that don't involve cable boxes or paying a hefty monthly fee for channels they may not even want. Cord-cutting is obviously a bad thing for most cable companies, but Comcast isn't feeling any pain from folks ditching cable for one big reason: people still want their internet.
While Comcast did lose a discouraging number of cable subscribers in the third quarter of 2017, it gained even more high-speed internet customers. Approximately 134,000 residential video subscribers left their Comcast cable packages behind, but Variety reports the company gained 214,000 high-speed internet customers in the third quarter. The bump in internet consumers resulted in a 5.1% gain in revenue. That 5.1% gain amounts to a whopping $13.2 billion.
The TV market is more competitive than ever before, as Comcast and other cable companies must face streaming video on demand (SVOD) like Netflix and digital multichannel video programming distributor (MVPD) options like Hulu. As the SVOD and MVPD options aren't going anywhere any time soon, Comcast has the motivation to focus on broadband service rather than video for turning a profit.
All things considered, it's a smart strategy. Consumers can subscribe to the likes of Netflix and Hulu and digital cable platforms like Sling, but they can't watch with much convenience if they don't have reliable broadband internet. Comcast can make money off of consumers even if they get their television from other services. Subscribers have to pay for internet on top of digital services, and that's where Comcast can get a piece of the cord-cutters' pie.
The earnings for the third quarter of 2017 actually exceeded what experts on Wall Street predicted for Comcast, and Comcast estimates that if not for the terrible storms that caused so much damage in recent months, the increase in broadband subscribers would have been even larger. Comcast can currently boast around 25 million broadband customers, compared to 22 million video customers. That 22 million may decrease in the coming years; the 25 million may increase quite a bit. The internet isn't going anywhere. Earnings are reportedly up nearly 20% from the third quarter of 2016.
For all that Comcast gets a bad rap for some of its customer service and confusing cable policies, it is poised to do quite well even if customers continue to jump ship for other TV platforms. That said, the TV market isn't likely to get less competitive as time goes by, and it's possible that Comcast will have some new variables to deal with in the broadband game moving forward. We'll have to wait and see. For what you can watch if you've already moved away from traditional cable, we have a podcast that could be right up your alley. The Cord Cutter Podcast tackles everything from Stranger Things Season 2 to the Marvel shows on Netflix to which services are worth checking out.
Resident of One Chicago, Bachelor Nation, and Cleveland. Has opinions about crossovers, Star Wars, and superheroes. Will not time travel.
Your Daily Blend of Entertainment News
Thank you for signing up to CinemaBlend. You will receive a verification email shortly.
There was a problem. Please refresh the page and try again.