Black Lightning Finally Has A Premiere Date, Which Means A Big Change For Legends Of Tomorrow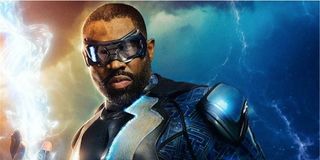 We've known for a while that The CW was planning on premiering its latest DC hero show Black Lightning in the midseason, but now the date has been announced, and there's one big glaring issue. Specifically, Black Lightning will premiere on Tuesday, January 16th, at 9 p.m. ET. That's right after The Flash, which is a spot recently reserved for Legends of Tomorrow. This means big news for the biggest Arrow-verse ensemble, as it will be flipping to a new night and time.
Having been in development for a while now, Black Lightning will be The CW's newest DC Comics hero, with Cress Williams playing the retired vigilante who comes out of his super-hiatus once his daughter falls in with a dangerous local gang. But he won't be tied up with the Arrow-verse in its first season, so the post-Flash January slot should be a good litmus test to see if it can gain an audience independent of the myriad other heroes.
On the flip side, The CW does confirm Legends of Tomorrow will return, but on a new night and time in February. Considering The CW also announced the return dates for Supergirl (January 15th), The Flash (January 16th), Riverdale and Dynasty (January 17th), as well as Supernatural and Arrow (January 18th), there are really only a few spots left that Legends can fit into. While it's completely possible in some alternate Earth that Legends of Tomorrow might bump Jane The Virgin out of it's respective Friday slot (Crazy Ex-Girlfriend returns January 5th), Monday nights after Supergirl seems the likely home in our reality.
The current show at the 9 p.m. ET Monday show on The CW is Valor, which will return on January 1, a full two weeks before the announced Arrow-verse shows. We learned when Dynasty got a full season order that Valor would be cut off at 13 episodes, so it's possible The CW could air the military drama's remaining episodes while the other shows are still on break. This would allow Legends of Tomorrow to slide in right behind Supergirl, and five hours of superhero shows on The CW weekly could take full effect. Legends of Tomorrow is already an established series with fans, so the show likely wouldn't suffer any huge loss in viewership going from Tuesday nights to Monday nights, though Supergirl's numbers are significantly lower than The Flash's.
Of course, that's all just speculation, as The CW hasn't yet announced what its official plans are for Legends of Tomorrow. It's technically possible Black Lightning could just be premiering one night only on Tuesday so The CW can use its most popular Arrow-verse show as a lead in, and then move it over to Mondays, with Legends of Tomorrow staying in the same space. But that sounds a little overly complicated, and the network likely wouldn't have made a big announcement like this just to pull an unrecognized switcheroo down the road.
Surely The CW will set the record straight with what they're doing with Legends of Tomorrow soon enough. In the meantime, fans can catch a new episode of the series November 21st at 9 p.m. ET on The CW. And we can all start getting excited about making homemade Black Lightning costumes, with that show starting up on The CW on Tuesday, January 16, at 9:00 p.m. ET.
For more on other shows that will be returning in 2018, be sure to visit our midseason premiere guide and keep track of all the favorites of the fall season. For a look at some of the shows who weren't lucky enough to make it to 2018, head over to our cancellation guide.
Your Daily Blend of Entertainment News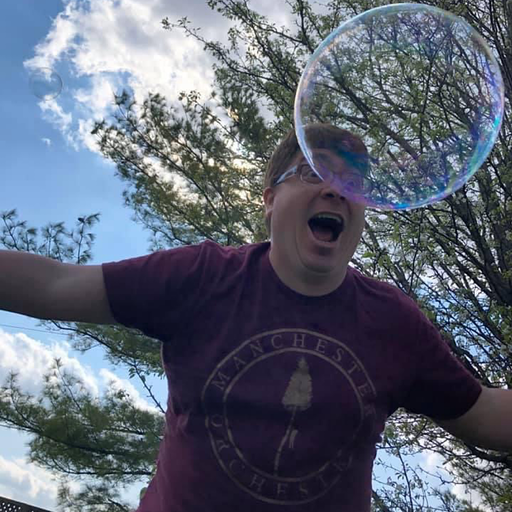 I like good television but also reality television. His day largely consists of balancing his workload between reporting on the latest and greatest news in Star Trek and other sci-fi, as well as 90 Day Fiancé, WWE, Big Brother, and more.