14 Shows DC's Streaming Service Needs To Include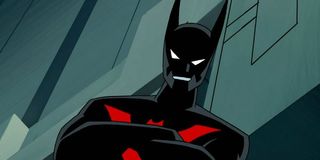 DC has maintained a reasonably steady vice grip on the small screen world over the course of the last few years with shows like Arrow and The Flash, but that's about to get taken to the next level. That's right; I am talking about the highly-anticipated DC streaming service, which will incorporate an entire wave of original content inspired by your favorite superheroes onto the web. With that in mind, we have compiled a list of TV projects that we think would be perfect for this exciting platform. There are plenty of possibilities to address, so let's get started by heading over to the Flashpoint universe.
Flashpoint
Flashpoint has experienced a significant boom over the course of the last few years due to its presence on The Flash and the announcement of a Flashpoint movie. However, one essential element to most Flashpoint stories is that they involve Barry Allen trying to get away from that universe. That's not what we want to see in our Flashpoint show. Instead, we want to see an adaptation of The World of Flashpoint run of comics, which essentially treats the Flashpoint universe as a standalone version of the DC lore. Instead of following Flash as he tries to escape the hellish world, this version of the story would simply tell the tales of the characters who inhabit this universe and know no other world. From Thomas Wayne's Batman to pirate Deathstroke, there are decades worth of stories to siphon from the world of Flashpoint.
Gotham Central
Some fans might be quick to draw comparisons between Gotham Central and Gotham on Fox, but the ideas are fundamentally different because Gotham Central takes place in a world where Batman and all of his rogue already exist, and Gotham is a prequel. At its core, the beauty of a story like Gotham Central is that we get to see the adventures of Batman from an outsider's point of view, which is something the movies and TV shows only do in passing. What do the average beat cops really think of Batman? How is he perceived by the ones who have only seen him in passing? What happens when Batman has to fight a supervillain, and something comparatively smaller (but still deadly) goes down? That's Gotham Central's bread and butter, and it's tailor-made for a streaming series.
Fables
What would happen if stories from fairy tale, myth, and legend were all real? Now, what if all of the characters from those stories existed in the modern world and had to inhabit modern-day archetypes? That's the question posed by Fables (the gamers amongst you might also know this universe as The Wolf Among Us), and it's one of the most interesting concepts ever committed to the page. The story creates a fantastically rich ecosystem in which the main character (a reformed take on The Big Bad Wolf) must keep the peace among a wide range of factions, heroes, and villains, and the sheer amount of public domain icons available in this universe makes it ripe for long-term storytelling. Beyond that, the entire Fables world is incredibly gritty, which means it doesn't require the creation of a fairytale landscape to work.
The Fourth World
Among DC fans, it's no secret that Jack Kirby is god. That's why we think that it's time for DC to properly celebrate the gods that he created: specifically, the New Gods. Jack Kirby's Fourth World comics are some of the most groundbreaking in the history of the entire medium, and they helped establish characters that would eventually go on to become mainstays of the cosmic DC universe like Darkseid and Steppenwolf. We have seen elements of these stories used in DC animated movies, TV shows, and even recent movies like Justice League. However, we've never seen a full-blown adaptation of these stories in a way that feels insulated from the rest of the DC universe. With DC finally going all in on a streaming service of its very own, there has never been a better time for the comic giant to embrace the Fourth World.
Booster/Beetle
A streaming service is a great place to put characters who have widespread name recognition among die-hard fans, but might not be entirely recognizable to the casual audience. Marvel proved that with heroes like Iron Fist and Luke Cage, and so too could DC do the same with a small screen show teaming Blue Beetle (Ted Kord, specifically) and Booster Gold up in grand fashion. One of the most beloved character pairings in all of comics, a TV show centering on the exploits of these two heroes could play out like an old-fashioned buddy cop story, with Booster and Beetle continually throwing humorous insults and barbs at one another as they work together to fight evil. There's a profound friendship beneath the humor, though, and that's something that could shine in this type of format.
The Question
The world of DC Comics has long been home to an army of great, hard-boiled detectives, but The Question easily stands out as one of the most intriguing of the bunch. Heavily influenced by film noir in his design and in the nature of his stories, Vic Sage (or Renee Montoya, depending on which Question you prefer) is a hero who sees things purely in terms of black and white. He has a strict moral code that guides his approach to crime fighting, and he is arguably most recognizable for the unique mask that makes him appears as if he has no face. Beyond that, he has a longtime romance with Birds of Prey team member, The Huntress, which means that an original series focusing on The Question could actually tie into other DC properties on other platforms.
A Powerless Reboot
When Powerless first hits NBC back in early 2017, it definitely lived up to its name. The DC workplace comedy showed some promise, but it mostly landed with a thud amongst mainstream audiences. While it wasn't necessarily a phenomenal show in the episodes that actually got to air, the idea of a street-level comedy focusing on workers building helpful gadgets at a Wayne Industries office seems like a concept that's worth keeping around. In fact, it's worth wondering if the problem was that Powerless debuted on a traditional broadcast network. If allowed to move to a streaming platform that would likely have fewer content restrictions than the old-fashioned model, then it is entirely possible that Powerless could find new life and become a staple of the small screen DC world.
A Batman Beyond Reboot
Whenever fans talk about the best animated DC series of all time, one of the shows that continually comes up in that conversation is Batman Beyond. Although it only ran for three seasons, the tale of an aging Bruce Wayne mentoring Terry McGinnis (who has become a mainstay in the DC world since the show's cancellation) endeared itself to fans and became one of the most unique Batman properties ever committed to the screen. The show drew heavy influence from Blade Runner and the classic film noir that inspired Blade Runner, and there's likely a large segment of the fanbase (all ages included) that would like to see it come back for an original movie or an entirely new run of episodes. Batman Beyond is just too good of a world to let go.
An Elseworlds Anthology
The folks over at Netflix (opens in new tab) have their own anthology series in the form of Black Mirror, and DC could very easily do the same by embracing its wealth of Elseworlds stories and forming an anthology series of its very own. The process of doing this would be relatively easy anyway. All they would have to do is adapt some of their coolest standalone storylines (such as Kingdom Come, Gotham By Gaslight, or Red Son) and release these individual episodes under the Elseworlds banner. After all, the odds of us ever seeing full-blown Elseworlds adaptations on the big screen seem reasonably slim at this point (Elseworlds are pretty niche, and often go full-geek), so why not bring them down to the small screen for faithful adaptations on the new DC streaming service?
The Creeper
Gotham City already has several heroes that people know and love, but there's one more obscure costumed character who could make a fantastic addition to the potential canon of heroes and villains on the DC streaming service. Specifically, I am referring to Jack Ryder a.k.a The Creeper. A former talk show host and journalist by trade, Ryder dons the psychotic (yet still heroic) mantle that starts off as an act, but eventually sees Ryder descend into madness over time. He has enhanced speed, strength, and agility due to exposure to an advanced serum, and he continuously stands out among the supporting members of Batman's cast for just how weird and bizarre he is. The character's presence was heavily hinted at in the recent Arkham games, but we have never had a proper live-action take on this hardcore DC deep cut.
Krypto The Superdog
Look, we already know that this list is pretty full of content that seems specifically geared towards older audiences. We also know that it is pretty full of content that seems geared explicitly towards exclusively human heroes. That's where Krypto the Superdog could come into the equation. A mainstay of the Superman lore for decades, Krypto tends to show up during the adventures that swerve into goofy territory, which would make it a perfect property to adapt as a more kid-friendly option on the DC streaming service. Whether animated or live-action, a brand new TV show focusing entirely on the adventures of Krypto seems like a pitch-perfect panacea for some of the doom and gloom that sometimes has a tendency to dominate the DC Comics stories.
100 Bullets
An adaptation of 100 Bullets would stand out from many of the other possible adaptations present on this list, because it would not involve digging into the main DC universe for source material. Instead, this would require the folks behind the DC streaming service to dive into the more alternative Vertigo line of comics and tell a more adult story full of blood, sex, and profanity. In practice, the 100 Bullets story isn't particularly complicated; the tale focuses on a man named Agent Graves who provides selected people with a gun, one hundred untraceable bullets, and a chance to murder someone who has wronged them at some point on their lives. A 100 Bullets movie almost happened with Tom Hardy a few years ago, but as of right now bringing the brand to streaming seems like the best way to keep it going.
American Vampire
Before comic writer Scott Snyder stepped into the world of Bruce Wayne in his Batman: The Court of Owls arc when The New 52 launched in 2011, he had an arguably even more interesting foray into the realm of bat-themed characters in the form of American Vampire. Endlessly brutal, gory, and generally nasty in nature, American Vampire tells the tale of Skinner Sweet -- an outlaw from the 1800s who turned into a vampire during a hanging gone wrong -- and his journey as an immortal being. The American Vampire books span centuries, which means there's no limit to the number of locations and characters that we can see in an adaptation of the material. Beyond that, it could provide DC with an answer to other fan-favorite, vampire-themed TV shows like HBO's True Blood and NBC's Midnight, Texas.
Suicide Squad
Last, but definitely not least, we come to a project that arguably seems tailor-made for television -- which is one of the reasons why it was so frustrating to see Arrow move away from it as a storytelling device. Task Force X has everything that a great DC action series would need: it has grounded and gritty violence, it has a wide range of eclectic characters who go on dangerous covert missions (making it great for serialized AND episodic storytelling), and its very existence is predicated on the idea that characters will die. This distinction is important because the odds of a movie like Suicide Squad killing major characters never seemed too likely. However, in a TV show with lesser-known actors in the roles, a show about Task Force X can embrace the rotating cast in a way the movies never could.
This poll is no longer available.
Originally from Connecticut, Conner grew up in San Diego and graduated from Chapman University in 2014. He now lives in Los Angeles working in and around the entertainment industry and can mostly be found binging horror movies and chugging coffee.
Your Daily Blend of Entertainment News
Thank you for signing up to CinemaBlend. You will receive a verification email shortly.
There was a problem. Please refresh the page and try again.