5 Reasons Why Outlander Is The Best Show On TV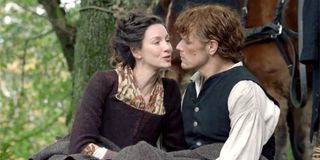 There's no denying that we've been experiencing an era of peak TV for a few years now, but I believe there's one show that stands above the rest when it comes to offering viewers everything they could want. And that show, my friends, is the Starz epic, Outlander. The time-traveling drama, which will enter into its fourth season this fall, hasn't really made a misstep yet.
While some of that success is certainly due to the jam-packed and endlessly intriguing source material, which is Diana Gabaldon's novel series of the same name, it's also true that the show has been able to modify the events of those books in ways that manage to satisfy book fans and newcomers to the story alike, something that's incredibly hard to do. So, here for you, are the five reasons why Outlander is the best damn show on television right now.
Outlander Has Malleable Opening Credits
Not many shows bother to give you clues as to what you can expect from the season (or specific episodes) by switching up the opening credits sequence, but Outlander is not your standard TV show. The opening credits of the drama have always shown a variety of scenes from the current season, with just enough information in each of them that, as the season moves along, you can see what events in the show those scenes were pulled from. And, while the scenes featured change a bit every season (and during the season) to reflect the new plotlines in the drama, something Outlander does that literally no other show does is change the opening theme song. What? I know!
The most recognizable uses of this technique so far were in Season 2, when the theme song was sung in French for the show's time in Paris, and in Season 3, when Claire, Jamie and some assorted friends and family members found themselves on an unexpected journey to Jamaica. In that last instance, the signature bagpipes of the opening theme were gone, and the percussion was given a vey Caribbean feel to let viewers in on the dangerous trip to come. It's rare to look forward to the opening credits of a TV show, but after seeing what Outlander has done in Seasons 1 through 3, I can't wait to see how things will change for Season 4 when it debuts later this year.
Outlander Has Intriguing Characters On Every Level
You see that little lady in the above photo who's giving someone a whole lotta hell as Claire looks on, shocked? That, my friends, is Jamie's spitfire sister Jenny (Laura Donnelly), who just might be my favorite secondary character on Outlander. And, lucky for us, she's an excellent example of the how this show populates its world with characters on every level who feel like they have real lives, personalities, hopes and troubles. In Outlander's three seasons so far, we haven't seen a ton of Jenny, but she's a standout every time she's on screen. I mean, she laughed in the face of a dude who was about to rape her when he pulled his cock out, guys. You just don't get more baller and badass than that.
Outlander is filled with people who float into and out of Jamie and Claire's lives, and all of them somehow manage to be intriguing and interesting; there simply are no throw away characters on this show. From random British soldiers who cause unexpected trouble to a patient of Claire's with an odd condition to someone like Mary, whose chance meeting with Claire in Paris turned out to be way more important than Claire could have expected, every character with more than one line of dialogue has a specific reason for being put into Jamie and Claire's path. Not only will you want to know more about them, you might be shocked at how and why they end up being important later.
Outlander Is 100% Bingeable
Alright, I know that, especially in this day and age where streaming is (basically) king, a lot of TV shows are bingeable. But, I have never seen a show take two things into account quite as well as Outlander does. First of all, every episode is absolutely packed to the rafters with important events. And this is true even if the episode is a bit quieter and doesn't even feature any fight scenes. Sometimes it's just about the characters traveling great distances and finding out major information that they need now or that will be necessary for them later. Frequently, one single episode will see so much big stuff happen that, upon re-watching it, you will have forgotten how much actually went on during the hour. One early episode of Season 3 features a whopping 12 major and semi-major reveals/events. You cannot pay attention to other things when Outlander is on, people!
Secondly, and perhaps most importantly for the bingeability factor, every episode leads to a crescendo that simply makes you feel a deep need to keep watching. Even an episode that ends in a relatively calm way (like the Season 1 finale, which was, overall, the most traumatizing episode of TV I've ever watched) manages to propel you into the next installment. This is why fans nearly die with the wait between seasons. Very crafty, Outlander. Very. Crafty.
Outlander Has Lush Scenery
One look at just the opening credits and you will see that Outlander is a damned delight to look at. Whether its the rolling Highland hills, an angry ocean or the beaches of the Caribbean, Outlander is gorgeous. Of course, fans of the series know that that actually applies on every level. It's not just the natural scenery that entices, but the period costumes (with Claire and Jamie's time in Paris as a particular standout), physical locations and set dressing that also offer a visual feast in every episode.
Even when the characters are surrounded by squalor (Ardsmuir Prison, anyone?), there's still an oddly enjoyable amount of stuff to pack into your eyeballs which will leave you wanting postcard-like stills of every shot to cover your walls. Outlander is actually lovely to see, which we all know most shows simply can't claim nowadays.
Outlander Has Stupendously Sexy Sex Scenes
Speaking of lush scenery (that's right, I went there), Outlander features some of the best sex scenes ever recorded. Yes, I said ever. This means that the Starz drama has excelled in the sexytimes department to the point where many an Outlander sex scene (all of them, probably) will go down in the history of TV, movies and whatever the hell is being done online as just the sexiest thing a person could watch without seeing the folks in front of them actually copulate.
So, what makes Outlander sex so stupendously sexy? Well, aside from leads Caitriona Balfe and Sam Heughan and their off-the-charts, does-this-actually-happen-in-real-life, chemistry, it must be noted that Jamie and Claire aren't generally a hit-it-and-quit-it kind of couple. There's usually a lot of buildup before they get down to business, and whether that's a lot of action or the two of them talking things out and sharing longing looks over wine, watching the preamble to the boom-chika-wow-wow is just as enticing as watching the act itself. Just take a gander at the wedding episode in Season 1, or the reunion episode in Season 3 to see what I mean. Both episodes are hot as all fuck...which is totally fitting.
Luckily, we can now officially get verra, verra excited for Season 4 of Outlander, because we finally have a trailer for the upcoming episodes. Head on over to the next page to see what's in store!
Season 4 of Outlander will debut on Starz in November. Stay tuned to CinemaBlend, and we'll keep you up to date on all information regarding the new season.
Your Daily Blend of Entertainment News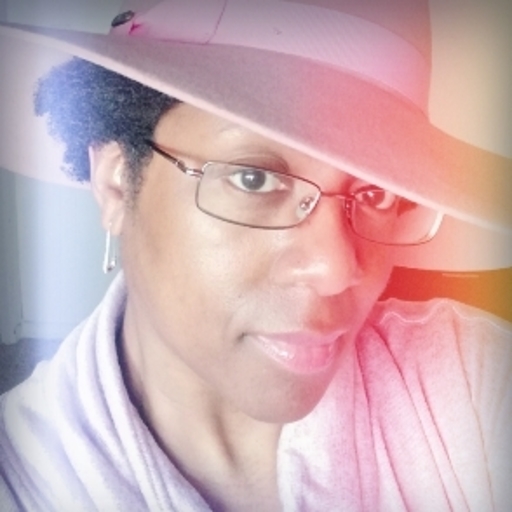 Yennefer's apprentice, Gilmore Girl; will Vulcan nerve pinch pretty much anyone if prompted with cheese...Yes, even Jamie Fraser.