Star Wars' The Mandalorian: An Updated Cast List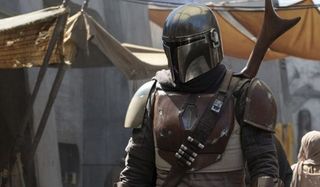 The cast of Jon Favreau's The Mandalorian has been revealed, and exciting things are afoot as Star Wars has unveiled the star actors and actresses of its Disney+ series. Who are these new stars? What have they done? We have all that and more below.
Pedro Pascal- The Mandalorian
The news on Pedro Pascal joining The Mandalorian in the title role first surfaced in early November, and it has now officially been confirmed by Star Wars.com. Unfortunately, all that's presently known about Pascals role is that The Mandalorian is a lone gunfighter in the outer reaches of the galaxy. Basically, a lot about his character is being kept under wraps, unless that potentially stolen footage manages to hit the web.
A little information would be better sooner or later, as a lot of mystery remains regarding Pascal's role. It's possibly one of those things where his name may be a big reveal in the series, which is why it's being kept so under wraps. Either that, or it's not of much importance, much like Rey's alleged parentage.
Gina Carano- ???
Gina Carano's presence in The Mandalorian also managed to get out ahead of an official announcement, although unlike Pedro Pascal, there's been no description regarding her character. One thing Carano has made a career of doing is taking on physically demanding roles such as her presence in Haywire and Deadpool. This may mean the series is hoping to use Carano in an action-heavy role and possibly put her years of MMA experience to work on-camera.
That would be ideal anyway, as it would feel a bit of a waste to put an actress who's used to rough and tumble action in a role that doesn't require a lot of it. In a series where the star of the show is a "lone gunfighter," one can expect there's going to be some action, so here's hoping Carano is a part of that in whatever role she may play.
Giancarlo Esposito-???
News of Giancarlo Esposito in The Mandalorian is brand new and ultra exciting for fans of his work in Breaking Bad and Better Call Saul. The character he plays in those two shows, Gus Fring, have brought Esposito the status of one of television's most intimidating villains, which could make speculation on the actor's role in The Mandalorian skew villainous. Who can deny Esposito wouldn't be phenomenal as a new villain to this franchise?
Perhaps Esposito is a former Imperial Officer hiding out, or a crime lord who's been profiteering off war and chaos. Assuming he's playing a villain, it's hard to expect Esposito won't knock this role out of the park. Not to discredit a heroic role he could play, as Esposito would also make for a solid stoic defender of justice.
Nick Nolte-???
Nick Nolte's casting hit the web before Star Wars made it official, yet the Disney family was able to keep the details of his character's role in-house. Nolte certainly has the look of some hardened or grizzled warfighter, but with The Mandalorian's reported use of heavy CGI and makeup to bring its characters to life, it's almost a case that anybody could be anyone with the right amount of transformation.
Nick Nolte is one of The Mandalorian's castings that could be hard to pin down. The actor's long body of work mixed with the variety of roles the Star Wars universe can provide obviously make it hard to make any solid predictions on what he may do. That said, his presence in the Disney+ adventure is exciting nonetheless, and audiences are undoubtedly eager for details.
Carl Weathers-???
Carl Weathers is a bit more of a wildcard when it comes to roles for The Mandalorian. He's worn a lot of hats throughout the course of his career, both in live-action and voice acting. This means Weathers could appear in live-action or as some alien species, Watto-looking character.
Either way, having him a part of this project is some very exciting news. Weathers obviously can't reprise his role as Apollo without causing much confusion in the Creed films, so it's nice to see the high profile actor find another role to strut his stuff in.
Emily Swallow-???
What's true for Carl Weathers is also true for Emily Swallow, who has had a healthy mixture of live action and voice acting roles. Again, this seems like a sign that her presence in the series may be as a character portrayed heavily in CGI. Swallow has done grounded roles on The Mentalist, as well as more roles in the paranormal genre like Supernatural.
Which side this role will fall on is not known at this time, but it's safe to say she'd fit into just about any archetype in the Star Wars universe. Good, evil, alien, or droid, the sky's the limit for roles that Swallow could fit into without it feeling forced.
Omid Abtahi-???
Omid Abtahi latest project has been on the seemingly troubled set of American Gods, but now he will go into The Mandalorian in an unknown role. Unlike many of the actors in this list, Abtahi actually has a prior connection to the Star Wars universe as the voice of a Mandalorian cadet in Star Wars: The Clone Wars named Amis. It's unknown if Abtahi will be reprising that role in the live action, especially given the time gap.
Amis was known to be exceptionally bright, so if Omid Abtahi is reprising the character expect him to be sharp as a whip. His character wasn't especially important in Star Wars: The Clone Wars, which almost makes it perfect as he has a lot of territory to grow in The Mandalorian.
Werner Herzog-???
Of all the castings to be released on The Mandalorian thus far, Werner Herzog is potentially the most unexpected, exciting, and a little confusing. Herzog hasn't done a long-running television performance since Adult Swim's Metalocalypse, which was back in 2012. Beyond that, Herzog has not had a role in television where he's had a recurring performance as a character.
Let's hope his appearance in The Mandalorian is frequent and one that spans throughout the length of the series, as he remains one of cinema's most fascinating performers. Plus, with Herzog attached as an actor, there's always a chance he could shoot some kind of awesome behind-the-scenes documentary on Star Wars first live-action series. Who wouldn't want that?
The Mandalorian is currently in development and will be arriving on Disney+. For a look at what other new things are coming to television in the near future and the first half of 2019, be sure to visit our fall and midseason premiere guides.
Your Daily Blend of Entertainment News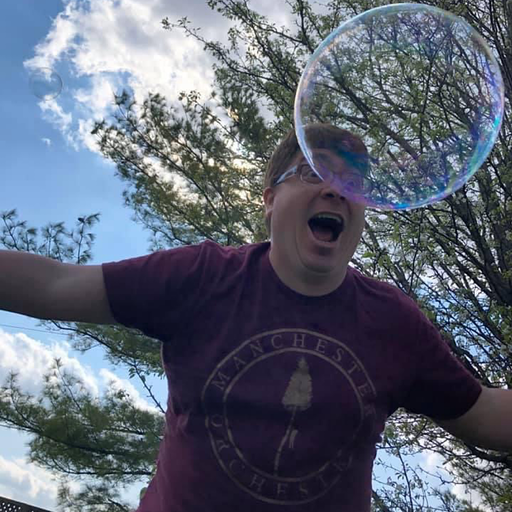 Mick contains multitudes and balances his time reporting on big happenings in the world of Star Trek, the WWE, reality television, and other sci-fi shows.