Could Timeless Get More Episodes After Finale? The Showrunner Has Thoughts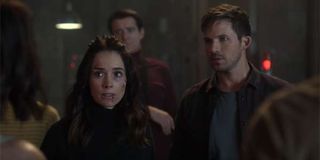 Following a cliffhanger at the end of its Season 2 finale, Timeless is about to make its triumphant return on NBC through a special TV movie that should wrap up storylines for our heroes, heroines and villains. However, there was a huge outcry when the show was initially cancelled, prompting us to wonder: Could Timeless ever come back? Showrunner Erika Mittman has plenty of thoughts regarding the possibility. She said about the big episode:
She's not wrong about what transpired when Timeless was initially cancelled. Fans of the show put a lot of time and effort into imploring NBC to bring the series back after two seasons when it had been on the bubble. The fanbase is likely why Timeless is getting a TV special this December and it would be the avid fanbase (along with Timeless' generally cool premise) that would be the force propelling more episodes forward should they ever happen.
Currently, there is nothing in the works for Timeless after the TV movie and Erika Mittman is clear to not put false hope into anyone's heart. Still, when the show was cancelled, it was rumored to be given the axe not because it didn't have loyal viewers but because the show was so expensive to produce. However, Erika Mittman doesn't seem to be ruling anything out in regards to a potential future for Timeless on the network or elsewhere.
It's actually been a whole lot more common for cancelled shows to make a comeback in recent years, especially given the rise of subscription streaming services. Those services are often looking for original or licensed content that will land with niche fanbases, although a new season of Timeless didn't make the cut, unlike Longmire or other cancelled and revived shows that have been given new life on a new network or streaming service. (NBC itself actually picked up Brooklyn Nine-Nine this season from Fox.)
Series lead Matt Lanter also shared some thoughts with TV Line about the future of the time-traveling drama. He revealed that the special will end on a note that will leave Timeless open to coming back down the line, should the powers-that-be say yes! (He's previously talked a little bit more about what to expect from the finale, as well.)
Timeless' big movie return is expected to follow the team after the events in the show's series finale, which featured future Lucy and Wyatt. At the time the show initially wrapped, the team had decided to save Rufus. In the case of the two-hour movie, the team will be traveling to 1948 and California--which is not where Rufus was left at the end of the series. We also know that the show will pick up right where it left off so there won't be a ton of gaps to fill.
There will be plenty of Gold Rush shenanigans, however, and since we know the whole cast was able to come back for the two-hour movie it should be a few hours that are full of surprises and fan-favorites. In fact, if you've seen the trailer for the new and special episode, Rufus does show up and Lucy and Wyatt look very surprised.
Erika Mittman is just happy the whole cast was available to film when the special was coming together, which was apparently a concern she had early on thanks to actors often getting busy with other projects when their TV shows get dropped. She noted,
Clearly, one thing Timeless does well is that it presents a lot of possibilities for its characters. It's the holidays, after all, so Matt Lanter also mentioned not to expect any gloom and doom for the lead characters at the end of the series, which is a little bit reasssuring. That said, given a different timeline, our characters could eventually reach different endings and that's a concept Timeless has been big about exploring in the past.
Understanding that concept is key to understanding Timeless as a show. It also means if the opportunity presented itself down the line, there really could be a lot more directions the former NBC drama could explore given future stories--whether that means TV movies or short seasons or whatever else. The Hindenburg's the limit.
We'll let you know how the ratings for the Timeless event episode pan out. If it does well, it could be cool if the Peacock Network started to take more chances on special event TV movies of this ilk and not necessarily specifically featuring the Timeless cast, as well. Holiday special episodes are often a big deal in the U.K. and the networks here are looking for ways to branch out their own programming during the time between winter finales and midseason TV premieres. I can think of worse ideas than bringing fan-favorites back.
In the meantime, catch Timeless' two-hour adventure special on Thursday, December 20 at 8 p.m. ET, only on NBC. Be sure to take a look at when the rest of your favorites are back with our full winter TV schedule. Or take a look at all the cancelled shows in 2018 we're really going to miss with our guide.
Your Daily Blend of Entertainment News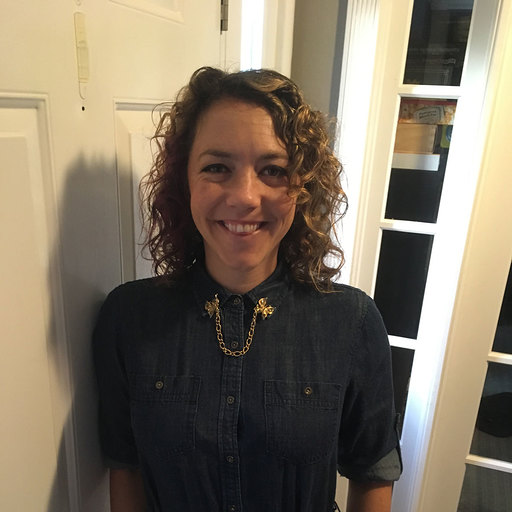 Reality TV fan with a pinch of Disney fairy dust thrown in. Theme park junkie. If you've created a rom-com I've probably watched it.