American Idol Is Already Crushing The Voice When It Comes To Talent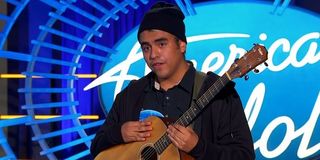 American Idol is now a couple episodes into Season 2, and one thing has become remarkably clear to me and probably others who have also been watching The Voice. The ABC revival really brought its A-game this season and, thus far, is obliterating the NBC singing competition when it comes to the talent of contestants its found for its latest season.
That's more of a knock on The Voice producers than it is the competitors, because there are some truly talented folks singing on Season 16 right now. With that said, none have been quite on the level of what American Idol showed recently, with musician Alejandro Aranda convincing the judges he's already won in what was an audition worthy of a record deal.
Now, the judges and coaches of both shows have been known to exaggerate reactions, but it's hard to believe the American Idol crew was anything less than floored after that performance. To put it in perspective, Alejandro just put on a show-stopping performance for three industry professionals, singing and performing technically heavy songs that he wrote. He killed it, and if he doesn't end up winning American Idol, he's surely going to get signed somewhere.
Now, let's compare that to a recent four chair turn on The Voice which has nearly triple the amount of views. This is Jej Vinson, who had all the coaches battling it out after hearing him sing Drake's "Passionfruit".
Both Alejandro and Jej did two very technical performances, but in my opinion, there's far more to be impressed with in regards to Alejandro. As previously mentioned, he performed two original songs and played instruments, whereas Jej did a Drake song with a bunch of technically proficient runs. It was impressive from a singer's standpoint, but I don't think there's much more to that performance than a guy who has the voice to do something better down the road.
Which, in all fairness, is part of the point of The Voice. Part of this process is crafting young and talented singers, and attempting to bring them to the next stage and elevate them to superstar status. Blake Shelton recently re-iterated that point when he was the sole chair turn for Kendra Checketts during her performance of "Sober."
The Voice is about coaching and taking singers who are good, and preparing them to a point where they can be fantastic. Of course, if that was the sole purpose of the show Jej wouldn't have gotten a chair turn, and Kendra would've had all four chairs spinning during that performance. There's definitely a competitive element between coaches, and there's a clear drive to get more natural talents than works in progress.
It's a stark contrast to American Idol, which hasn't shown many singers that are anything short of fantastic. Check out this performance from Margie Mays, who in spite of that insane amount of energy she brings into the room, manages to give an astounding performance that makes her another strong contender to win the competition.
Margie Mays is certainly "extra" in every sense of the word, but damn if she didn't back it up with an awesome singing voice. Plus, the attitude and jokes only heighten the performance, which is part of what differentiates talented individuals and superstars. Lady Gaga had the costumes before she won the awards, and Katy Perry is rocking a pink outfit that matches her brand and almost certainly isn't comfortable to wear after hours of American Idol auditions.
Personality has been a huge plus for American Idol this season compared to The Voice, with competitors like Margie Mays and others bringing their own unique vibe to the competition. Take Eddie Island for example, who may just be the chillest dude to have ever graced a singing competition.
The yellow glasses, the back and forth banter, and another original song. I'm loving all of that from American Idol and getting a real feel for what these contestants are all about. It's a good thing, and hopefully a trend that doesn't fade as Season 2 continues.
On The Voice, the personality has almost solely existed this season with the coaches. Even with more charismatic performers like Betsy Ade, their portions are stripped down to repeating "yes" or "no" on the mic while the judges dissect the performance or have arguments amongst themselves.
It's like night and day when comparing the two. Sure, The Voice's contestants are in a far more daunting situation performing on stage for an audience as opposed to in a room with three judges, but a chance to show more personality outside of their pre-roll video would go a long way. Right now many of them, to me, just sound like talented singers, and not the superstars that American Idol is scooping up like there's a sale on them.
Now, American Idol does have somewhat of an unfair advantage over The Voice. The reboot has decided to shift away from showing the worse to middling auditions, with only some rare exceptions. The result is more jaw-dropping performances, but we really have no idea how many folks were seen that day to snag those handful of competitors.
It's something The Voice can't really do, as part of the show's hook at the beginning is seeing if a singer is good enough to get one or more of the four coaches to turn around. If there's no middling or bad competitors, then every performance would be constant four chair turns and everyone battling amongst themselves for two hours over who goes where. It wouldn't be great for television and, I feel, would negatively impact the show.
Regardless, if television audiences are looking for a place where America's next superstar will be found, it's looking far more likely American Idol is it for the time being. The Voice has a chance to redeem itself and pull some more talent in before the battle rounds, of course, but it's going to be hard for it to upstage the talent pool American Idol has amassed thus far.
This is just one man's opinion of course, so those also keeping track of both shows can share their thoughts in the comments or vote in the poll below. American Idol airs on ABC Sundays at 8:00 p.m. ET, and The Voice is currently on Mondays at 8:00 p.m. ET. For a look of what else is happening in television in the coming weeks, head on over to our midseason premiere guide.
This poll is no longer available.
Your Daily Blend of Entertainment News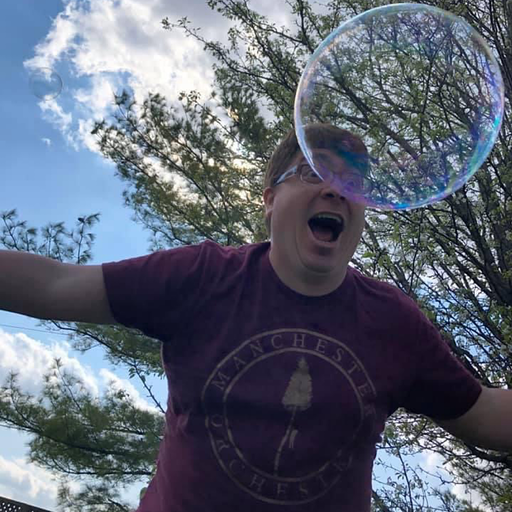 I like good television but also reality television. His day largely consists of balancing his workload between reporting on the latest and greatest news in Star Trek and other sci-fi, as well as 90 Day Fiancé, WWE, Big Brother, and more.