10 Hulu TV Highlights Debuting In July 2019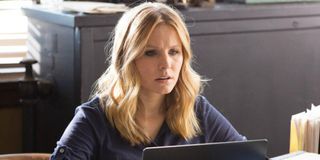 July is a time of cookouts, lounging by the pool, and other fun activities that really take advantage of the summer months. As fun as that may be, July is typically one of the hotter months in the United States, so it's completely understandable there are folks setting aside time for streaming to spend some time out of that hot sun. After all, grilled hot dogs and hamburgers taste just as good on the couch, right?
Here's the good news: Hulu has plenty of great shows arriving in July that will make subscribers feel real cool during those hot summer nights. Interested? Well, if you're not hyped just yet, you may be after seeing all of the new, old, original, and revived programming that will arrive on the streaming service in the near future. Take a look at some of the July highlights!
Married At First Sight (Season 7) - 7/1
Lifetime's Married At First Sight is one of television's oddest premises in which strangers agree to be married after being paired by relationship experts. They go on a honeymoon, and remain married for eight weeks before deciding on their future together. Season 7 follows a set of Dallas couples, and things get wild between one couple pretty quick. We won't get into spoilers, but it's certainly one of the more entertaining seasons.
It's Always Sunny In Philadelphia (Season 13) - 7/5
It's Always Sunny In Philadelphia Season 13 had a lot of hype going in, as there was much reported on Glenn Howerton's future status with the series. Now that AP Bio is done he's back for the new season, but it's also worth mentioning he's around for a solid chunk of this season as well. How? Well, that's why those interested need to binge and find out.
The Real Housewives Of Orange County (Season 13) - 7/7
If it seems like there are a ton of Real Housewives shows on television, it's because there are. Audiences can't seem to get enough of the drama that these reality shows tend to deliver. The Real Housewives Of Orange County is among the best of these, and with an ever-revolving cast, it's never too late to jump in. For those with an addiction to drama, this is a good outlet.
Into The Dark: "Culture Shock" - (7/4)
Hulu's horror anthology series Into The Dark continues on the Fourth of July with a tale about the American dream. The story "Culture Shock" is about a woman who comes across the border from Mexico illegally in search of the American dream. Unfortunately, she winds up in an "American nightmare" which could mean any number of things. Sounds like a good choice for anyone looking to get scared on America's birthday!
The Venture Bros. (Season 7) - 7/5
Adult Swim's long-running acclaimed series The Venture Bros. is finally landing its seventh season on Hulu. The season advanced a lot of long-running major plot threads from throughout the series, including the shocking revelation discovered by The Monarch in Season 6. It all results in a well-written and smart season from start to finish, which folks should come to expect at this point. Now, how long until Season 8 is out?
Harlots (Season 3) - 7/10
One of Hulu's lesser known originals, Harlots has operated in the background as shows like The Handmaid's Tale and Marvel's Runaways take up the original programming limelight. The prostitute period piece has maintained high acclaim from critics and audiences who have watched it in its first two seasons, so there's a solid chance Season 3 upholds that quality. This season adds Game of Thrones' Alfie Allen, hopefully in a role more noble than Theon.
The 1990's: The Deadliest Decade (Season 1) - 7/15
True crime fans with a love for the 90's, this is for you. Season 1 of Investigation Discovery's The 1990's: The Deadlies Decade highlights some of the most chilling and gripping homicide cases of the decade. From military mysteries to alleged witchcraft, this series will keep any murder mystery fan on the edge of their seat while still fulfilling that nostalgia of being reminded of how different things were in the 90s.
Veronica Mars (Season 4 Premiere) - 7/26
Over a decade since last airing new episodes on the small screen, Veronica Mars is getting a new season. Obviously, this is a huge deal for the loyal fanbase, who will get the additional joy of binging through Seasons 1-3 once they appear on Hulu starting July 1. Now, let's just hope this new season turns out to be something that elevates the series in a way similar to how the movie did.
Power (Season 5) - 7/26
The second to last season of Power is coming to Hulu, and while you can purchase a Starz add-on to watch it right now, those without the add-on will be able to see the latest season towards the end of July. With the final season coming up and spinoffs in the works, it's as good a time as any to binge this series all the way through and continue with spinoffs into the future.
Four Weddings And A Funeral (Series Premiere) - 7/31
Created by Mindy Kaling, Four Weddings And A Funeral pits four American friends in London for a wedding. After a big bombshell, each must work through what's described as a year of romance and heartbreak. Weddings and a funeral will happen, and with Game of Thrones and Fate of the Furious star Nathalie Emmanuel as one of the stars of this cast, one can expect great things from this upcoming miniseries adaptation.
Hulu New Releases: Movies And TV Shows Streaming In July 2019
For those in search of even more streaming content in the near and distant future, CinemaBlend is the place to be. Stick with us for all the latest on upcoming originals, what's coming to streaming, and what may be leaving as well. Also be sure to check in often for news on what's happening in the world of movie and television news in general.
Your Daily Blend of Entertainment News
Mick likes good television, but also reality television. He grew up on Star Wars, DC, Marvel, and pro wrestling and loves to discuss and dissect most of it. He's been writing online for over a decade and never dreamed he'd be in the position he is today.