Big Brother Spoilers: Jess Just Shook Up The House In A Major Way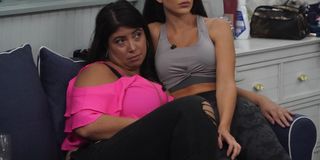 Warning! The following contains spoilers for Big Brother Season 21. Read at your own risk!
Right after Big Brother went off the air on the East coast on August 14, things were looking up for Kathryn Dunn on the live feeds. Kat was campaigning hard to Nicole Anthony, and if things had gone according to plan, could've convinced her to flip her vote which would've knocked Cliff out of the competition and not Kat. Granted, Nicole made no promises, but told her Cliff's Angels alliance member she'd talk to Jessica Milagros and see if they could unify their votes.
Nicole held true to her promise, but unfortunately, Kat's long talk may have made her feel a bit too guilty. Nicole revealed to Jess that there was a new majority alliance, and that Jess was on the wrong side of it. Yep, Nicole spilled the beans about Cliff making a deal with Tommy Bracco and Christie Murphy, and that Nick Maccarone and Annalyse Talavera and she were all in a final six alliance together.
It was quite the tea, and some knowledge that Jess could've kept locked away in a thermos and stuck in the fridge for later. Instead, Jess went ahead and decided to spill it all over the house and told Jackson Michie, Holly Allen, and of course, everyone else in the house who was part of the alliance that she was aware of what was happening. It was then the real chaos ensued.
A ton of drama went down after this. Jess told Annalyse Holly called her a "mean girl," many people in the six person alliance swore there was no alliance (unsuccessfully), Nick (who has his own troubles at the moment) got mad about not knowing there was a Cliff's Angels alliance and is now worried the women will band together against the men, and it seems all but certain Kat is gone even if she is still desperately trying to convince the majority alliance she's worth keeping.
Kat definitely is the biggest casualty of last night's drama, but going forward, it seems like everyone is going squarely for Jess. The new "six" are mad she blew up their spot, and Holly and Jackson are probably happy they have the heat off them and won't be immediately targeted as soon as this elimination is over. Jess is enemy number one to just about everyone right now, even if Nicole is partly to blame for telling her about the alliance.
With that being said, there is one final major play that could shake things up and maybe take some future heat off of Jess. Last night after some of the drama died down, a defeated Kat was talking with Jackson and Holly about her elimination. Jackson saw an opportunity to help he and Holly even further, but also give Kat a chance to give one last middle finger to everyone on her way out of the Big Brother house.
Jackson told Kat she should tell the house that Christie and controversial HouseGuest Jack had a long-term relationship that no one, including Jack's "Showmance" Annalyse knew about. It's a huge lie, of course, but "could" appear true to everyone else given how close she was to Jack.
The only one who may be able to vouch for Christie it isn't true is Tommy, who knew her prior to Big Brother via her long-term relationship with his aunt. With that said Tommy may even be wary after hearing that info or may not want to expose his secret relationship with Christie to the rest of the house and destroy his credibility going forward. Will Kat go silently into the Jury House, or will she throw some wood on these coals?
5 Ways CBS Can Fix Big Brother After 2019 Mess
Things could be very interesting going forward as Big Brother Season 21 is rolling strong on CBS Thursdays at 9:00 p.m. ET and Sundays and Wednesdays at 8:00 p.m. ET. Stick with CinemaBlend for more updates on the season and for the latest news on television and movies.
Your Daily Blend of Entertainment News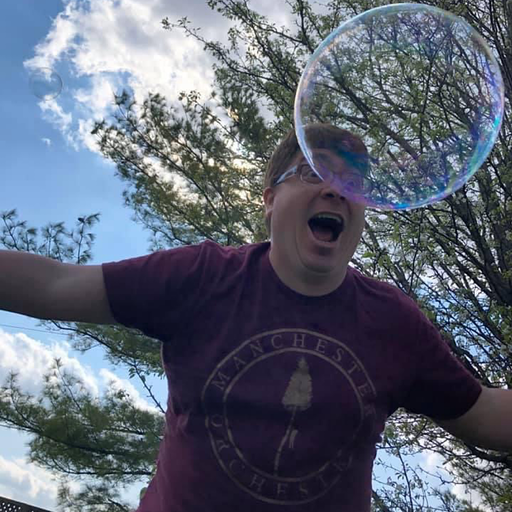 Mick contains multitudes and balances his time reporting on big happenings in the world of Star Trek, the WWE, reality television, and other sci-fi shows.