Apparently Tom Hiddleston Has Been Lying About His Loki TV Show Knowledge For A Long Time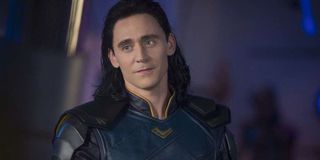 We found out about a year ago that Tom Hiddleston's Loki would be starring in his very own series for the soon-to-launch Disney+ streaming service (along with many other big screen Marvel stars). While fans were excited and very curious as to what this show would entail, especially since the character perished at the hands of Thanos early on during Avengers: Infinity War, it turns out that someone else who was excited also had to keep the show a big, fat secret for a long time. Hint: that person was none other than Tom Hiddleston.
As it turns out, Tom Hiddleston knew long before any of us did that his character would be able to make a triumphant return in his own series, and he had to do quite a bit of press pretending he knew nothing. Here's what Hiddleston had to say:
Ok, I doubt that anyone, upon hearing about Loki, thought that Tom Hiddleston himself had also just found out about the show; deals and timelines for shooting had to be worked out, after all. But, six weeks is a long time to hold on to a piece of Marvel's future and not say anything. Then, Hiddleston had to go into the press tour for Infinity War pretending this was the absolute last time we'd see him as Loki.
On top of managing to keep the information about the series to himself for that long, according to what Hiddleston told MTV News, he also had roughly another five months before news about Loki on Disney+ was made public. Meaning that, all told, Hiddleston had to stay mum on Loki for the better part of a year. Well, good on you Tom Hiddleston, for being an awesome secret-keeper.
Or, you know, being just afraid enough of Marvel / Disney that you wouldn't dream of ruining their surprise. Sounds like some of your Avengers co-stars could definitely take mouth-shutting lessons from you.
When you consider how popular Hiddleston's Loki has been since his debut in Thor, it makes his ability to keep this detail to himself even more impressive. Between his death in Infinity War and Loki being announced, how many times did he get stopped by fans in public or asked in interviews whether or not that was really the last time we'd see him? And, not only did the man not spoil the TV series for us, he also made nary a peep about what we'd see from him in Avengers: Endgame.
Of course, were it not for Loki's reappearance in Endgame, we might not have the Loki series at all. While early rumors on the show stated that we might only hear Tom Hiddleston's voice, as his mature Loki looked back on the adventures he had as a much younger semi-immortal being. This would have meant that a younger actor would have been cast to play Loki for the main action of the show.
Of course, what we saw in Endgame changed that idea dramatically, and it was eventually confirmed that the version of Loki that escaped with the Tesseract because of the Time Heist in that film would be the focus of the Disney+ show. This means that the Loki who had grown and become more of a willing-to-do-good-for-good's-sake Loki will not be starring in this series. Noooo siree! This is the Loki from the first Avengers movie. This Loki is still 100% bad guy, trickster, God of Mischief and all around villain.
Oh, yeah. This is gonna be fun!
We have quite a while to wait until Loki hits Disney+; the series isn't scheduled to debut until sometime in early 2021. And, while we have no firm details on what exactly we'll see Loki do besides cause trouble across various time periods and influence a series of historical events, the many possibilities of Loki are certainly intriguing.
Until Tom Hiddleston returns as everyone's favorite trickster on Loki, you can bide your time by watching a whole host of fall television premieres!
Your Daily Blend of Entertainment News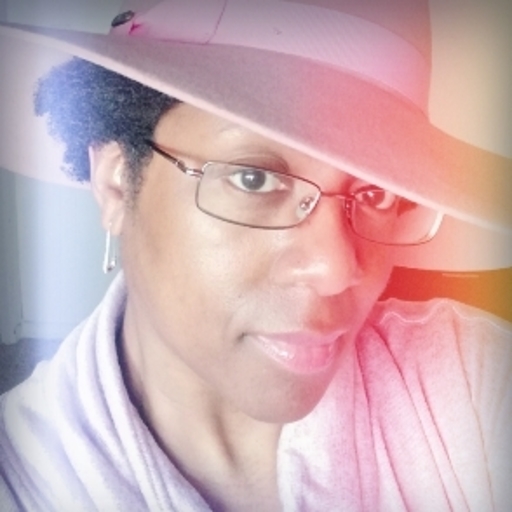 Yennefer's apprentice, Gilmore Girl; will Vulcan nerve pinch pretty much anyone if prompted with cheese...Yes, even Jamie Fraser.