NBC Officially Cancelled New Supernatural Drama After One Season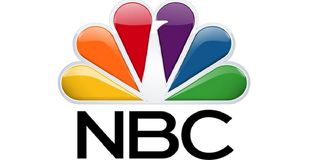 NBC has been making quick decisions regarding its underperforming freshman series. In the latest cancellation news, NBC has axed its summer supernatural drama, The InBetween, after just one season. The series isn't the first of NBC's line-up to bite the dust, but the drama's ratings were so low that its cancellation doesn't come as a surprise.
The InBetween premiered after the 2018-2019 season was over, debuting on May 29 to kick off NBC's summer slate of shows. Instead of being renewed, though, it ended up joining the rest of the network's cancelled midseason shows, including The Village and The Enemy Within. None of the series lasted longer than one season.
According to Deadline, The InBetween, about a young woman named Cassie Bedford (Harriet Dyer) who has the supernatural ability to see visions of the past and future, had the lowest ratings of any NBC summer show this year. Even delayed viewership, which only provided a minor ratings boost, wasn't enough for the Peacock network to keep the show around when its Live+Same Day ratings were so disappointing.
The series premiere garnered 3.654 million viewers. Per TV Series Finale, the drama began with 0.57 in the 18-49 demographic and ended its freshman season with a 0.37 in the same demo, with nearly an 11% drop in viewers of Live+Same Day numbers. That's pretty bad, even for a summer show.
A couple of weeks ago, NBC also cancelled Sunnyside, the freshman fall comedy starring Kal Penn. The series was apparently the lowest-rated freshman series on any of the Big Four networks and aired its final episode in October.
Sunnyside followed Kal Penn's Garrett Modi, the disgraced city councilman who was ousted from his position after his arrest and public humiliation. Desperate to gain back his reputation (and make some cash), he began helping a group of immigrants become American citizens. The show was replaced in its time slot with Will and Grace, which wasn't set to premiere until midseason.
However, even despite its cancellation, Sunnyside's viewership numbers fared better when taking into account delayed ratings and streaming numbers. So, NBC decided to move the show to NBC.com and it will continue airing on the NBC app, Hulu, and its other digital platforms.
Not long after Sunnyside's cancellation came the news that NBC had axed its new drama, Bluff City Law. The series was only averaging 0.9 in the 18-49 demographic and 6.3 million viewers in Live+3 numbers. The series, which received a ten-episode order, was cancelled after only four episodes, though it's supposed to continue on NBC until all ten episodes have aired. Still, it's likely the drama won't survive past that.
Stay tuned to CinemaBlend for weekly updates on all the latest ratings trends. Still looking for a new show? Be sure to check out our complete to every new and returning show premiering through the end of November.
Your Daily Blend of Entertainment News