90 Day Fiance: 10 Couples That Are Still Together And Where They Are Now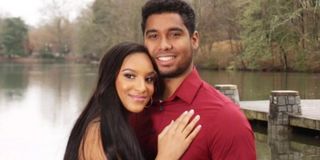 In 2014, TLC launched its current spinoff-making hit 90 Day Fiancé, a show focusing on couples from different countries who have obtained the K-1 visa and must get married in 90 days, or else one half of the couple will return to their home country. The show's pairings often face rocky roads to the altar, usually having little exposure to one another before planning to spend every day together for the rest of their lives. Through their short-form journeys, the couples on 90 Day Fiancé have gained a lot of fan support, so of course everyone wants to know where the most memorable couples are now.
Many of the 90 Day Fiancé couples have continued to weather the storm by remaining happily married, with a few being a little unlucky in love. The producers of 90 Day Fiancé have even created a few companion series that have kept fans informed about their favorite couples, such as 90 Day Fiancé: Happily Ever After and 90 Day Fiancé: What Now? Not all the couples have continued to appear on the TLC spinoff series, and nor have they returned for repeated seasons of 90 Day Fiancé, so here's what a few of your favorite couples have been up to.
Kalani Faagata And Asuelu Pulaa (Season 6)
While on vacation, Kalani Faagata met Asuelu Pulaa in Samoa. Immediately they felt a connection, and Kalani made the decision to lose her virginity to Asuelu. Not long after their romance began, she became pregnant with their first child, Oliver. While still maintaining a long distance relationship, Kalani gave birth to Oliver back in California, though her protective family wasn't happy to learn of Kalani's unexpected pregnancy, especially for someone they never met. Kalani's sister also didn't believe that Asuelu was the right person for Kalani because of his absence during the early stages of Oliver's development, not to mention infidelity accusations, and his maturity level.
Despite the rocky start of their relationship, Kalani and Asuelu married in September 2018. During the filming of 90 Day Fiancé Season 6, Kalani became pregnant with their second child, Kennedy, who was born in May 2019. In September 2019, Kalani and Asuelu celebrated their one-year anniversary and they are still going strong. Kalani often shares videos and images of the happy family on her Instagram, so fans can stay current.
Evelyn Cormier And David Vázquez Zermeno (Season 5)
David Vázquez Zermeno and Evelyn Cormier met after David discovered Evelyn's band on Facebook and sent her a message. David was 27 and from Spain at the time, while Evelyn was 18 and from the small New Hampshire town of Claremont. During 90 Day Fiancé season 5, the couple clashed over differences in maturity, wedding planning, and their respective beliefs about living in a small town versus moving to a big city. Because of their Christian values, they agreed to stay virgins until marriage.
David and Evelyn overcame their issues and wed in October 2017. Two years later, they are still a happy couple. Fans of the couple witnessed David supporting Evelyn all through her American Idol journey. She advanced to the top 14 on the reality hit, but didn't make the top 10 with the other American Idol Season 17 finalists. Evelyn is still recording and producing music, though, and she and David are very much still enjoying being young and in love.
Chantel Everett And Pedro Jimeno (Season 4)
Chantel Everett and Pedro Jimeno met in the Dominican Republic while Chantel was on vacation, and they fell in love. The couple then hit the fast track to marriage, and during 90 Day Fiancé season 4, Chantel and Pedro lied to her parents about Pedro's visa status: they told them that he was there on a student visa. A few days before their wedding, Chantel and Pedro finally came clean to her family about the K-1 visa, and things did not go smoothly. However, Chantel's family showed up on their wedding day to support the couple.
Pedro and Chantel may be one of the most well-documented 90 Day Fiancé couples out there. After the original, they appeared in Seasons 2, 3, and 4 of 90 Day Fiancé: Happily Ever After? Their romance has been a very bumpy ride, with their families constantly at war with each other. TLC's show The Family Chantel further documents Chantel and Pedro's romance and turmoil. For a while, Chantel and Pedro stopped sharing images and photos together, but haven't made any official separation announcement. For now, we can only assume/hope they are still together, despite radio silence, especially if they have The Family Chantel Season 2 in production.
Melanie Bowers And Devar Walters (Season 3)
Before showing up for Season 3, Devar Walters and Melanie Bowers met while she was on vacation in Jamaica. Melanie's family was a bit concerned that Devar would use Melanie to come to America, and then leave her once he had enough money for his family back home. Melanie believed in Devar, and his compassion and love for her son Hunter helped solidify her decision to marry Devar.
Devar and Melanie are still happy together and even appeared on 90 Day Fiancé: Happily Ever After season 1. Devar and Melanie had a daughter, Avah, in November 2017. Devar is a proud dad and husband, constantly posting pictures of Avah and of Melanie.
Danny Frishmuth And Amy Frishmuth (Season 2)
While on a bible study trip in Australia, Danny Frishmuth met Amy from South Africa, and he spent a bit of time traveling back and forth to visit her. Danny soon asked Amy to marry him, but his father was especially against the marriage because of her race, though everyone else in Danny's family was more welcoming to her.
The couple made a vow to remain virgins until marriage, and they tied the knot in July 2014. Danny and Amy now live in Texas and have two children, Jedidiah and Anna. The couple celebrated their fifth wedding anniversary in July 2019, with little sign of things slowing down soon.
Alan Cox And Kirlyam Cox (Season 1)
Alan Cox met Kirlyam on a Mormon mission trip in Brazil. During the first season of the show, Kirlyam and Alan made a vow to stay virgins until marriage, meaning a lot of their 90 Day Fiancé tension was trying to stay true to their beliefs. (Kirlyam also tried modeling, but Alan became a bit uncomfortable with the idea.) In September 2013, they were married in a Mormon temple, while Kirlyam's family streamed the whole event from Brazil.
Six years later and the couple is still very much happily married. In 2017, Alan and Kirlyam had their first child, Liam Jordan da Costa Cox. Kirlyam fully embraced her mother and wife role, often posting pictures on social media with Alan and Liam. The couple showed revealed more from their relationship and family on 90 Day Fiancé: What Now?
Narkyia And Olulowo Lathan-Shodipe (Season 4)
Via a plus-size dating site, Narkyia connected with Olulowo Lathan Shodipe, who was living in Vietnam when he met the Pennsylvania native Narkyia. Their romance experienced many crazy twists, such as Olulowo lying about still being in contact with his child's mother, and his claims of being a Nigerian prince. Despite the sporadic breakups and lies, Narkyia and Olulowo got married, and the latter moved to the U.S.
They are still married and raising their blended family together. Narkyia underwent gastric sleeve surgery, which was a weight-loss journey she's documented on Instagram. These two proved that if a couple's love is true, they can survive all of the 90 Day Fiancé drama and then some.
Russ And Paola Mayfield (Season 1)
Russ Mayfield met future-wife Paola while working in Colombia. Immediately, the romance turned passionate thanks to their undeniable chemistry, but the young couple faced many problems upon moving back to Russ' home state of Oklahoma. He'd worried about the possibility of losing his job in order to get married, which he did. Not to mention the fact that Paola's personality seemed too big for Russ' small town.
Eventually, Russ and Paola moved to Miami, where she could pursue a modeling career. Paola and Russ appeared just as happy as ever when updating fans on 90 Day Fiancé: Happily Ever After, and they had their first child, Axel, in January 2019.
Loren And Alexei Brovarnik (Season 3)
Alexei and Loren only spent 10 days together in Israel before he proposed to her. When Loren moved back in with her parents in order to save money for their marriage, though, the couple entered into a more difficult situation. They also faced some turmoil when Loren tried encouraging Alexei to take up modeling, a career path he didn't want to pursue.
The couple now lives in Fort Lauderdale, Florida, and Alexei and Loren appeared on 90 Day Fiancé: Happily Ever After to share their follow-up stories. In October 2019, they announced that they are expecting their first child.
Elizabeth Potthast Castravet And Andrei Castravet (Season 5)
Moldovan Andrei Castravet was living in Dublin when he met Elizabeth Potthast, and it was an immediate clash of the cultures when Andrei met Elizabeth's family. Andrei believed (or still believes) in women being more submissive to their husbands, and wanted Elizabeth to stop going out alone. Her family didn't agree with that type of mentality, however.
Despite having skeptical and not-always-supportive family members, the couple did indeed get betrothed. In October 2018, Elizabeth and Andrei announced that they were having a baby, and their first child, Eleanor, was born in January 2019.
90 Day Fiancé is currently airing its 7th season. Many of the show's current couples are remaining tight lipped on the recent status of their relationship, so we'll likely have to wait until the reunion special to find out who is still together. For now, we can't wait to see what other 90 Day Fiancé couples overcome all obstacles to live happily ever after. We'll also stay tuned to TLC to see other exciting programming they plan for the future of 90 Day Fiancé and beyond.
Your Daily Blend of Entertainment News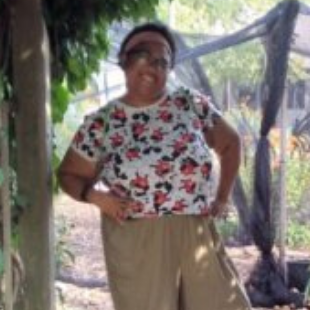 Spent most of my life in various parts of Illinois, including attending college in Evanston. I have been a life long lover of pop culture, especially television, turned that passion into writing about all things entertainment related. When I'm not writing about pop culture, I can be found channeling Gordon Ramsay by kicking people out the kitchen.