Daniel Radcliffe As Marvel's Moon Knight? Impressive MCU Fan Art Might Sway You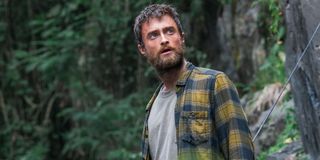 The world is all about Star Wars at the moment, but soon enough, a new decade of Marvel will begin. The Disney-owned superhero franchise has a bunch of movies and television content planned for the upcoming decade, and even plans to give some heroes their live-action debut. While the folks at Marvel are no doubt in talks with a couple stars who may or may not be interested in joining the ranks of the MCU, Daniel Radcliffe may have just emerged as a popular choice with fans for Moon Knight.
Yes, that Daniel Radcliffe. It may sound a bit out there, but the former Harry Potter star has some support after some impressive fan art has emerged that has the actor looking rather "magical" in the role. Take a look.
Daniel Radcliffe certainly looks badass in the above photo, and the radical transformation of this edit has more than a few people psyched about seeing this casting possibly become a reality. In truth, Radcliffe may look more like Marc Spector in his usual day-to-day look, so the yellow eyes feel a bit unnecessary. Still, I can't say I dislike it so much that I'm unwilling to say Marvel shouldn't consider the actor for the role.
The picture by spdrmnkyxxiii comes from recent rumors that Daniel Radcliffe is a front-runner for the role of the hero in the Moon Knight series. The report has not been confirmed by anyone in the know, but he is one of the few names that have emerged for the project. Could Radcliffe really be in the running to join the MCU?
Daniel Radcliffe hasn't done a ton of television in his career, though he's had enough solid stints it's not crazy to think he'd consider a role in Moon Knight. Plus, being a part of the MCU is a gateway to movies, other shows, and career longevity in Hollywood. It's hard to imagine any actor or actress wouldn't at least consider a role if Marvel offered one up.
Of course, Daniel Radcliffe has already been a part of a major motion picture franchise in his lifetime. In the time since his stint as Harry Potter, Radcliffe has made a habit of appearing in more out-there independent projects, and not so much major tent pole features. So while most actors may jump at the chance to play a Marvel hero, Radcliffe may be one of the few to say he's had his fill of major franchise roles (and the dedicated fandoms they serve).
Related: Who Is Marvel's Moon Knight? Here's What The Comics Tell Us
Moon Knight is in development for an eventual release on Disney+. Continue to stick with CinemaBlend for more details on its development, a look at what's happening in the life of Daniel Radcliffe, and for other great things happening in the world of television and movies.
Your Daily Blend of Entertainment News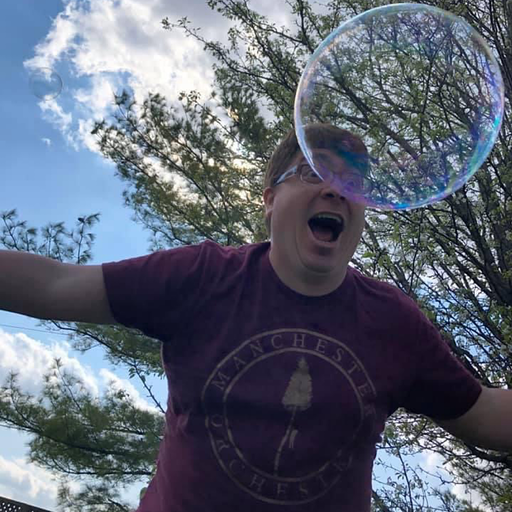 I like good television but also reality television. His day largely consists of balancing his workload between reporting on the latest and greatest news in Star Trek and other sci-fi, as well as 90 Day Fiancé, WWE, Big Brother, and more.